 Until recently, when I thought about Elave, I thought about products for eczema and psoriasis, problem and sensitive skins - you know, the type of products you'd use on babies and rashes. This makes these products helpful and necessary, but not really very exciting. And to my shame, I didn't even realise that Elave was made by an Irish company!
But I have been utterly wooed by Elave's Dermo-Cosmetic Skincare Range. I haven't tried any skincare as effective or clever in quite a while.
If you've seen my skincare regimen, you'll know that my skin is my life's work. A recent treacherous combination of vicious lady hormones (shove it, nature) and an allergic reaction has left my skin a bit miserable.  The texture isn't nice, I have redness where I didn't before, and I'm getting rather impatient with it.
On a recent trip to Eddie Rocket's to horse myself very hormonally full of burgers (note the plural), a beaut.ie fan described me rather loudly to her friend as "yer wan from beaut.ie. With the skin." So traipsing around Dublin with a face showing all the carnage of some hormonal war does not fit my limited but badass rep for good skin. I needed something good to combat my discombobulated skin.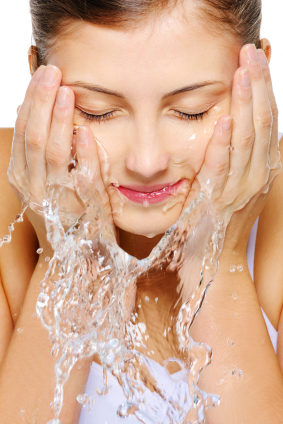 Last week, I wrote about my experience with a glycolic acid facial. The benefits of glycolic acid products are numerous. It resurfaces the skin by eating away dead skin cells on the surface and thickens the dermis (the skin's middle layer) which gives a generally plumped effect and makes lines less obvious. Skin is visibly brighter and smoother after a glycolic acid treatment.
My beloved Clarins Gentle Exfoliating Brightening Toner is a daily essential for me, and contains a very mild concentration of about 2% Glycolic Acid. On a daily basis, it gently gives cell turnover a bit of a hand, and keeps skin bright. It is also excellent for resurfacing acneic skin. If you have acne, you should use these products in tandem with a salicylic acid product, as glycolic acid cannot get down into pores to clean from the inside, even though it can help to smooth the skin on the surface.
Advertised
Elave's Rejuvenating Cleansing Treatment 200ml (€26.95) contains 12% Glycolic Acid. That's quite concentrated for a product you use at home, so make sure to do a patch test twenty four hours before you use the cleanser on your face. I know it's a pain in the bum, but a tiny sensitive patch on your arm is far preferable to a full-on reaction. Some skins are more sensitised than others, so even though this product is suitable for all skin types, do a test first just to be safe.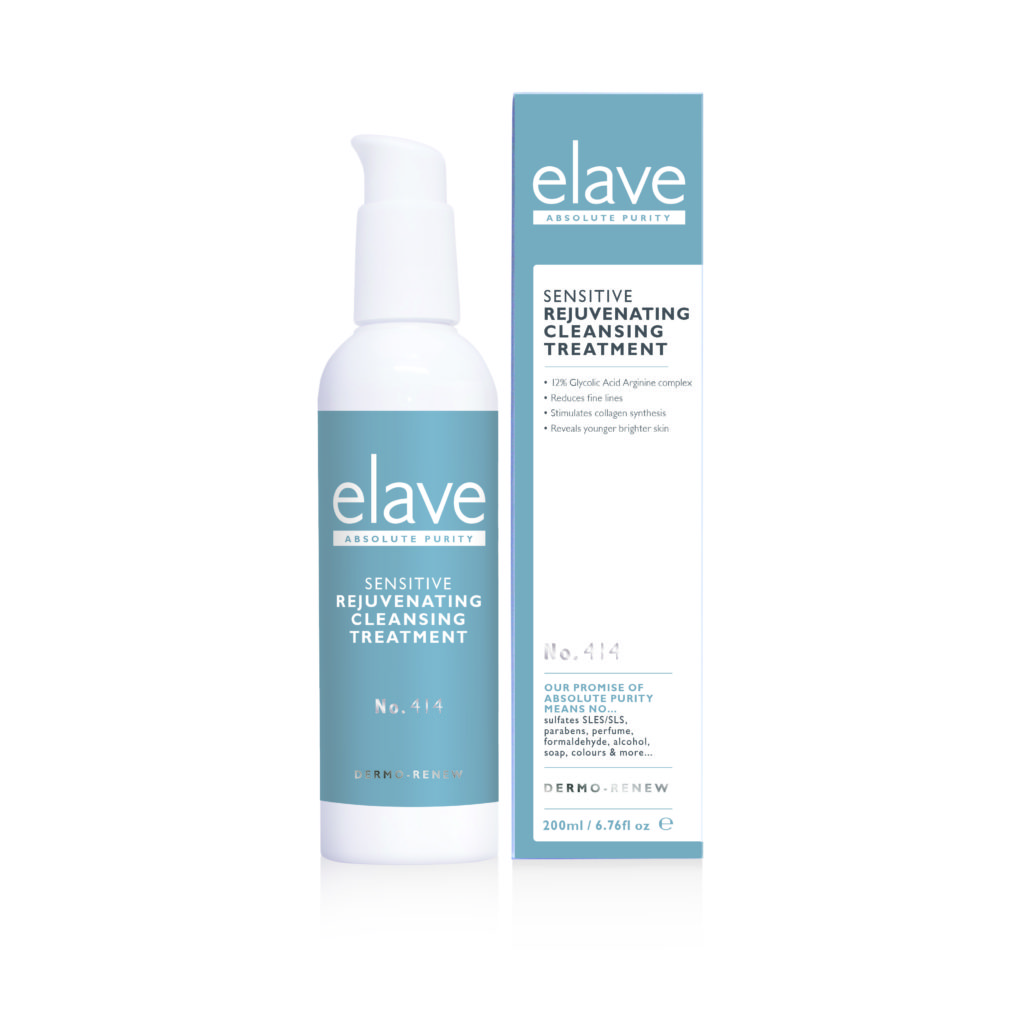 When first applied to the skin, glycolic acid products will sting a bit - don't be alarmed. That's completely normal (but if the stinging persists, obviously you should stop straight away).
The Elave cleanser is recommended for daily use. And even though I love it, I prefer to use this as a twice weekly mask rather than a daily cleanser. Obviously, it is essential to remove all eye makeup before using this - glycolic acid will not do good things to your eyes! Also, your face needs to be completely foundation free. So you should double cleanse beforehand with your usual (hopefully!) oil or balm cleanser. Then you can cleanse with Elave's  Rejuvenating Cleansing Treatment.
But this is a lot of fuss, and cleansing three times daily could compromise your skin (particularly since this cleanser does contain alcohol), so I like to use this twice a week, and leave it on clean, dry skin for about a minute, then rinse thoroughly for a brightened complexion.
I really rate this cleanser and I wouldn't be without it.
Advertised
You'll find the Elave range at Boots and other well-known pharmacies. What do you think of the current popularity of all things glycolic? And are you tempted to give this cleanser a go?