 Glycolic acid is the single addition to my skincare routine which has made the greatest difference to my skin. I first introduced it into my routine in the form of a toner. You can read why you should be using one and what they are here.
But what is glycolic acid and what does it do? What skin type is it appropriate for? In what form should we use it? The sooner we demystify it, the sooner you can add it to your routine and see the results!
What is glycolic acid and what does it do?
Glycolic acid is an AHA (Alpha Hydroxy Acid; a form of acid compound) which is derived from cane sugar. Its molecules are very small, and it essentially dissolves the bond between dead surface skin cells and the fresh new ones underneath to reveal brighter skin.
A lot of skin conditions are caused or contributed to by a pH imbalance. A normal pH for the skin is between 4.5 and 5.5, so skin should naturally be a little bit acidic. A lot of things from soaps to diet can throw off the skin's pH, so using a glycolic acid product can help to keep things in balance as well as unveiling a new canvas for the absorption of your other skincare products.
With consistent use, glycolic acid promotes skin cell turnover and can make a real difference to issues like sun spots, fine lines and acne. Essentially, regular use of glycolic acid keeps skin working hard.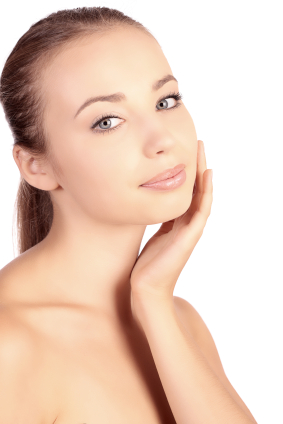 What skin type is glycolic acid appropriate for?
Advertised
Glycolic acid can be used on all skin types - it benefits oilier, acne prone skins as well as keeping the signs of aging (such as sun spots) in check in more mature skins.
It does sensitise the skin, though, making it more likely to be damaged by sunlight, so it is essential to counteract this effect by using a very effective spf. Glycolic acid products come in different concentrations, so be sure to start with a low percentage and work your way up. You can never know for sure whether skin will react negatively, so keep the percentage below 10% the first time you use glycolic acid products.
In what form should we use glycolic acid? 
An acid toner is a great way to introduce this ingredient into your routine. Clarins exfoliating toner is one of the original best and one of the safest glycolic products as the concentration is only around 2%. I apply it with a cotton pad after cleansing and the apply my serum as normal.
L'Oréal Revitalift's recent offering is a similar product, and very effective.
Alternatively, you can opt for a glycolic acid cleanser. This one from Elave is one of my favourites. Its much more intense than a toner, with a concentration of 12%, so use it carefully. Apply it to a pre-cleansed face and massage into the skin for a minute or two. If it stings too much, wash it off immediately. A little stinging is normal, though.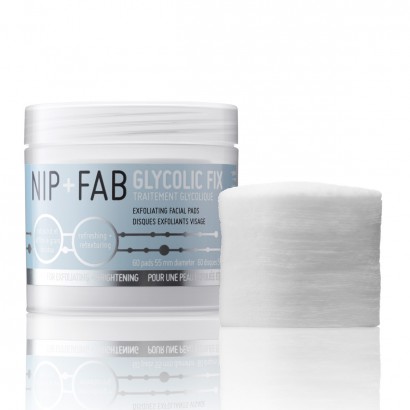 Advertised
Glycolic acid pads are a nice option. These ones (pictured) from Nip and Fab (€17.99)have a relatively low level of glycolic acid. Again, use them after cleansing. Glycolic acid is active, so it tends to be slightly costly. Expect to spend around or over the €20 mark when buying a glycolic acid product.
Are you a regular user of glycolic acid or do you find it a bit frightening? Share your favourite products in the comments!