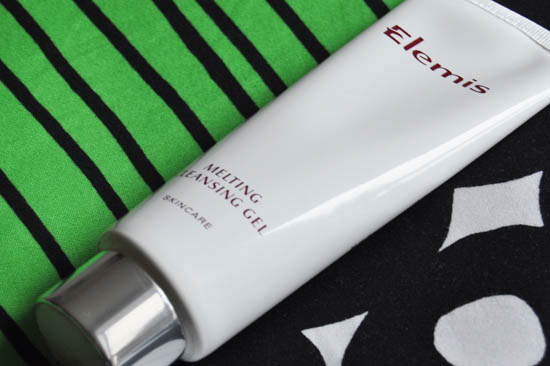 This piqued my interest when it arrived a couple of months ago. Melting Cleansing Gel, I thought to myself (I use caps in my head, see), now that sounds in-treegooing.
And indeed it is: Elemis Melting Cleansing Gel (you can get it for €24.25 for 125ml from FeelUnique* or at selected salons and spas, there's a number on the stockists page) is a hybrid formulation; a gel-to-oil a bit like Clarins' Pure Melt Cleansing Gel.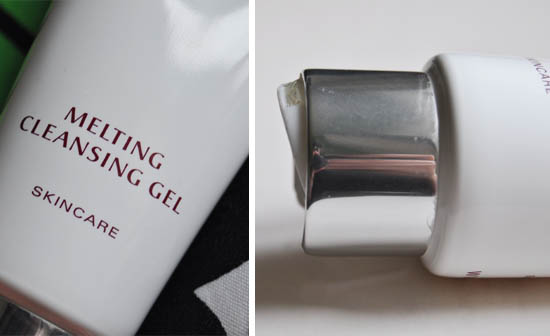 It's slightly tacky to the touch and definitely a lot less 'gel' like than any other cleansing gel I've used. It's actually more like a runny balm. And oh, it smells DELICIOUS.  Though it claims to be suitable for all skin types, the scent means it may not be the best choice for anyone with a very sensitive skin or for anyone who reacts to fragrance  - but yum. Oh yum - it's sorta tangeriney and citrussy and just all-round super-sniffable.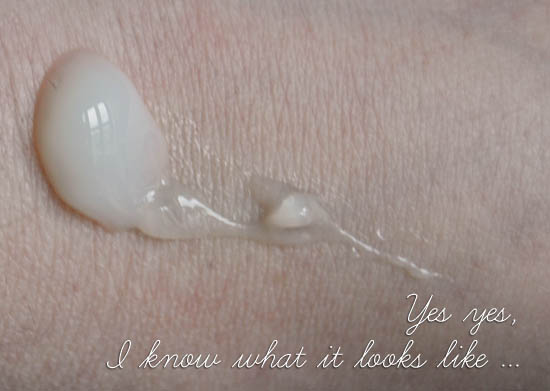 Advertised
Uhuh, I know there's a little something about Mary this blob that looks gross. We'll just have to get past that and concentrate on what it does instead.
In use, you squeeze out a wee piece (about 20c coin size) and that is enough to whip off even the most layered-on eye makeup. As you would with any oil or balm cleanser, you massage this into skin and you can use it around the eyes as well even though Elemis doesn't recommend that. I found it fine, it only stung slightly if I was giving stubborn waterproof mascara serious elbow grease.
Post-massaging, your makeup will be at the melted waxwork stage of beautiful, with liner down your cheeks and lipstick on your ears. The gel has transformed to an oil and now it's time to remove it: I use hot water and a muslin cloth, wiping off makeup in sections, using a clean part of the cloth each time; then rinsing it in hot water and wiping it all over my face. Et voila! A sparkly clean complexion, no tightness and no makuep residue.
The bonus with this for naturals fans and for sceptical chemical fans (me) is that it's actually pretty much free of all the things that normally make products perform: like 'cones and mineral oil, for example. Nor does it contain sulphates or parabens, so it's a great pick for anyone looking to avoid them. A good bet? You betcha.
*indicates an affiliate. Yes, there have been a few this week, it's completely accidental, sorry! We've just been writing about hard-to-get things for some reason, independently of each other.