 I headed over to Elizabeth Arden last week to check out their new Foundation Shade Matchmaker service. This is very similar to No 7's innovative  Match Made service which first came into use in 2012.
The Elizabeth Arden version is even more promising; the little machine used will photograph your skin (without makeup) on the forehead, cheek and  jawline, then collate the information in order to find your closest skin match across their product range. The machine will then recommend the right foundation and powder shade for you.
This service marries really well with Elizabeth Arden's new Flawless Finish Perfectly Nude Makeup SPF 15, which has an amazing shade range of twenty colours. It caters for the palest and the darkest skins as well as every shade in between, which is really gratifying. This service is designed for anyone who wants to match their makeup to their natural skin tone as much as possible, and the foundation gives a lovely dewy finish with just the right amount of coverage to look natural but feel secure in your makeup.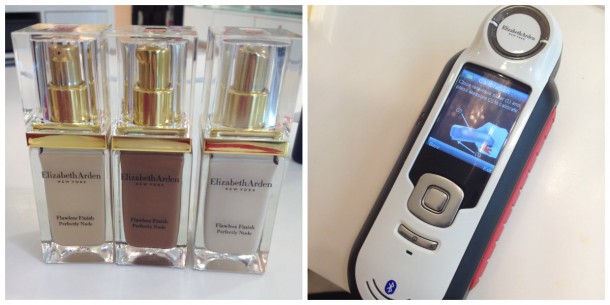 However, Heuston we had a problem. Because natural was not what I got...
I am sorry to say that unfortunately I didn't have a very positive experience. In a way, I felt a little bad for the ladies on the counter whose job was finding my match simply because mine is an unusual skin colour. Even among Irish women, I'm paler than pale, so matching me is always very difficult. And obviously companies make foundations to match the majority of people, so most will have no problem finding a great match with this service and product.
But I didn't.
I was matched to the palest foundation in the Flawless Finish Range, and the process began. The formulation of the foundation is lovely - light, natural, and slightly buildable  - and the foundation should be built up in thin, carefully applied layers.
But when I see a makeup artist coming at me with a flat foundation brush, I always think 'This won't end well' and a streaky, heavy finish is certain to be the outcome.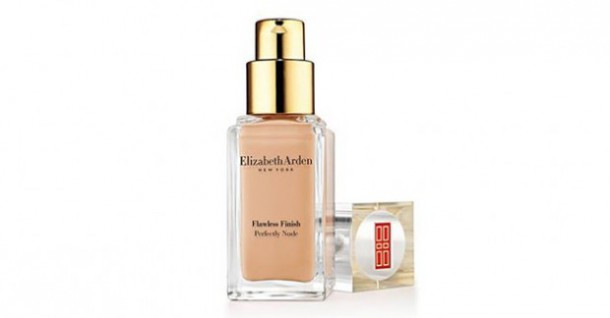 And sure enough I was left with thick, unblended layers. I was at a distance from the mirror, and even I could see that I was more streak than face. 
When I mentioned that my facial 'situation' was looking a bit yellow, the makeup artist replied 'that's just the light in here'. I just blinked at her like some sort of less cognitively present, yellow-faced primate, now knowing for certain that there must have been LSD in my breakfast porridge.
Advertised
Honestly, it was unfortunate that the foundation was badly applied, because the colour WAS a good match. That's pretty clear from the photos. After I removed my oompa loompa face and reapplied the foundation myself, the match was great.
But here comes the worst bit.
The magical matching machine will recommend your closest match across the Elizabeth Arden range. So when my foundation was 'finished', the recommended powder was applied.
It was at this point that I began to feel disgruntled. The machine obviously matched me to the palest powder shade that Elizabeth Arden make, except they just don't make one pale enough for me.
And that's absolutely fine. A brand should simpl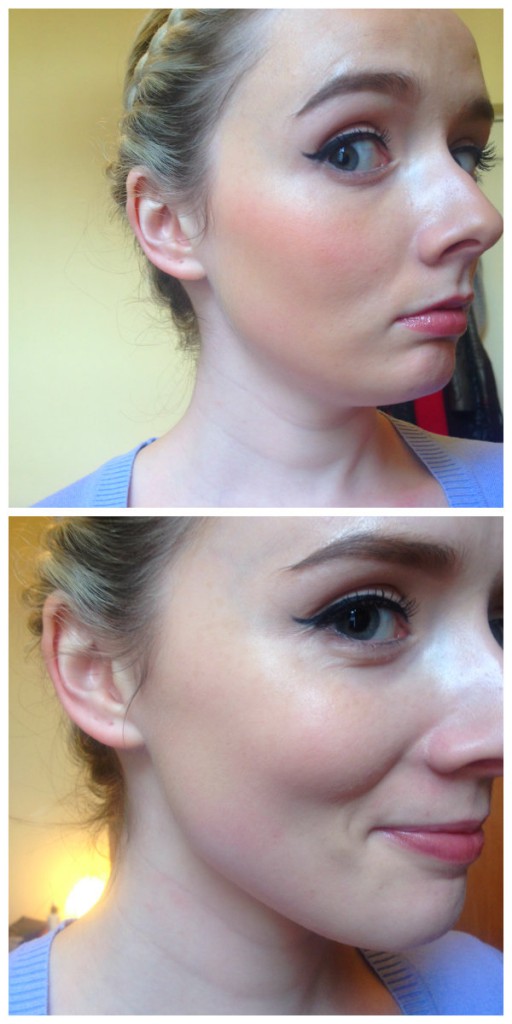 y admit when they can't cater to a customer's needs. If I was told at a makeup counter that the best product for me did not come in the right shade, I'd be grateful for that brand's honesty.
But that's not what happened here, I was told it was 'an exact match'. I wandered home confused, disoriented, yellow, and sporadically giggling about how weird I looked. I'm not orange, so why put orange things on my face?
Advertised
It's important not to let a bad experience on counter put you off what is ultimately a good product and matching service that will do great things for the vast majority of people. Yes, if you're very pale or very dark, this service might not work for you. But if you are any of the eighteen possible shades in the range between very light and very dark, then it certainly will.
Will you be giving this a go? And what do you think of oompa loompa face in general? Share your horror stories - I've shared mine!