 As we move into autumn and the weather begins to change, so to will our colour palette for both clothing and make-up. There's a good reason why jewel tones make a return each season too; they're flattering on all skin tones and are an easy way to inject colour into your look without ever straying into Bobo the Clown territory.
Of course just because emerald, ruby red and sapphire are traditionally autumnal tones it doesn't mean that you can't rock them in the summer months, but given that it's almost September I think we can safely say that winter is a-comin' so rather than dwell on our would be summer, let's think ahead.
Perhaps it's because of the seasonal connection, but I always associate jewel tones with evenings out, fireside pubs and glasses of red wine, so with all that in mind, I've been rooting through my make-up stash to find my edit of the best jewel toned liners and eye shadows out there at the moment: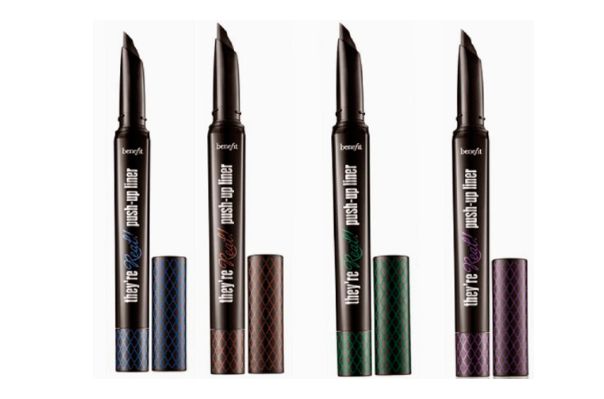 They're Real Push Up Eyeliners: A cult classic since being launched a couple of years ago, the black gel liner has some new friends this season and is now available in rich tones of purple, green, brown and blue. Given the general vibe of Benefit, I had assumed these would be really bright but they're actually very wearable shades that are subtle rather than too out there. (€26)
Sleek i-Quad Midnight Blue: A limited edition offering from Sleek, their i-Quads are great value offering up 3 good quality eye shadows and an eyeliner for just €7.99. Personally I really like navy on blue and green eyes but if you're more of a traditional smoky eyes kinda girl then check out "Medusa Kiss".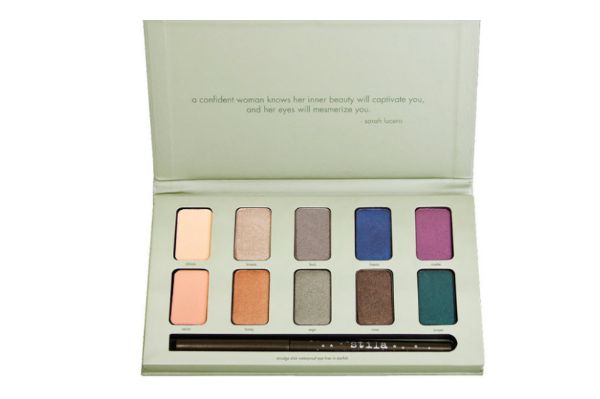 Advertised
Stila Eye Palette "In the Garden Eye ": I've always felt that Stila's palettes are great value and the nice thing about this one is that yes, you have your jewel tones but there are also some more neutral ones in there too meaning that you'll get more wear out of them in the long run. Their smudge sticks are one of my favourite eyeliners too, working on both lids and waterline. (€32)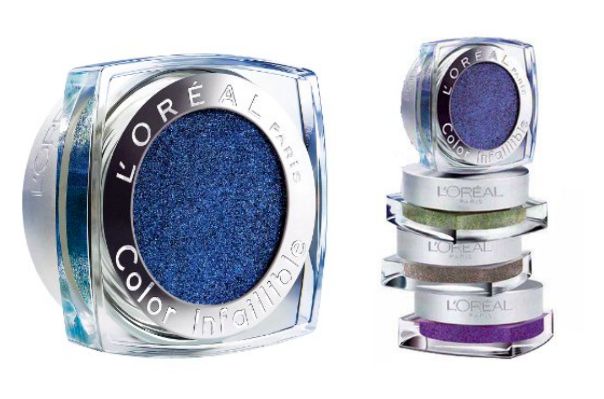 L'Oreal Color Infallible Eyeshadows: A real high street gem (sorry I couldn't help myself) these eye shadows are long wearing and easy to blend. My favourite shades are the "All Night Blue" and "Purple Obsession" but there's also a beautiful bronze and green in the collection too depending on your preference. (€10.49)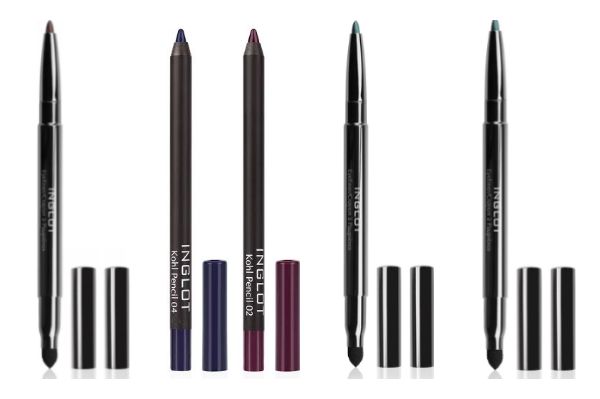 Inglot Kohl & FM Eyeliners: For anyone that isn't completely sold on the idea of jewel tones there's an easy way to test it out without having to go the whole hog on eyes, simply swap out black kohl liner for a blue, deep green or burgundy/purple to compliment your grey/brown smoky eye shadow. Whatever colour you're looking for, chances are that Inglot will have it – and the good news is their eyeliners are highly pigmented and are soft too so you can avoid the dreaded eye drag (ugh!). (€13-€15)
Advertised
Are you a fan of jewel tones for eyes or would you stick to a ruby lipstick instead?