 We've found a gorgeous Essence nail polish, and it's a dead ringer for a discontinued OPI favourite that's perfect for summer.
Summer is usually the time when we can play with our nail colours, especially on toes. After all, with so many gorgeous sandals around, it'd be rude not to, right? Our go-to shades tend to always be corals, reds or blue; be it a vibrant cobalt like Essie Butler Please or a softer pastel tone.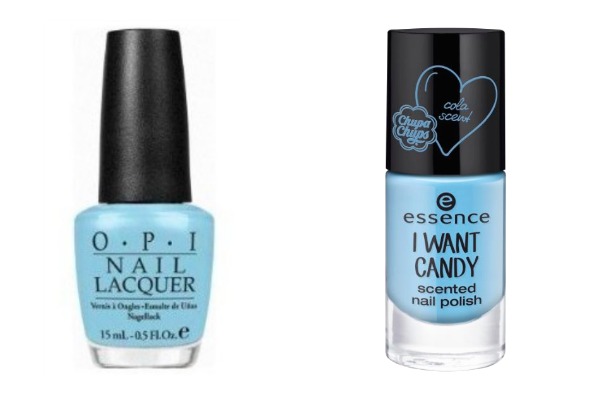 A few years ago, there was a limited edition collection from OPI, and in it, there was the most perfect blue. It was called "What's with the Cattitude?". Now, OPI can be a little tricky to find at the best of times, but as this has long been discontinued, it's basically impossible to get your paws on it. Thumbs down all 'round there, then.
Advertised
However, there is good news as Essence have very kindly launched an exact colour match for our discontinued OPI favourite. "I Want Cola" is from the limited edition Essence I Want Candy Collection (which you can check out here). For this collection, Essence has teamed up with Chupa Chups, so this nail polish is scented too. More importantly, though, it only takes one coat to give an opaque colour. Which gets a thumbs up from us!