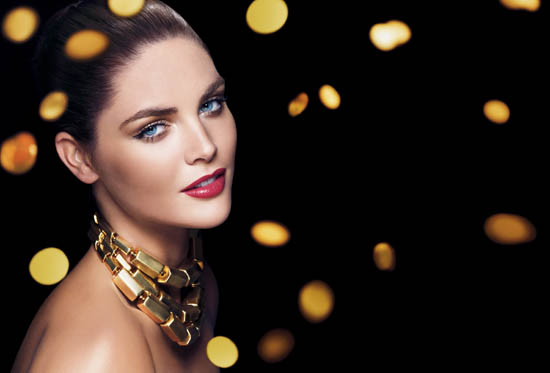 Mm! Yammy! Since makeup artist Tom Pecheux took on the mantle of creative whizz at Estee Lauder the colour collections have been getting more and more exciting. No longer a brand just for yer mammy (Oh, but that Blockbuster - weeee-oooh - info coming next week), the company is very definitely moving into the realm of  gorgeous products 'serious' makeup fans will covet, use and re-purchase.
All those lovely limited edition bits don't hurt, either, natch.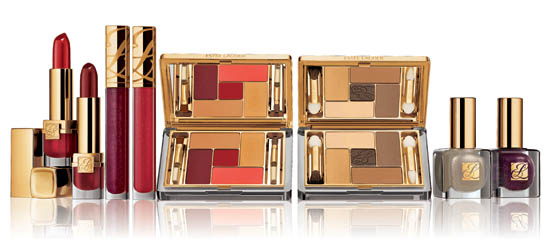 So, here's the Christmas collection lineup. But hold on, this picture is FAR TOO SMALL and does not satisfy my need for EXTREME CLOSEUPS.
Just as well there're some of those below so, eh?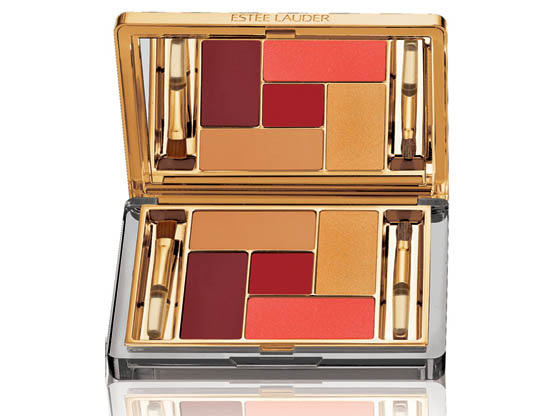 Advertised
This, fabulous readers, is not a shadow palette as you might expect but a lip one.  Pure Color Five Color Lip Palette in Extravagant is €45, and has autumn's berries as well as a nice bright coral and a golden gloss topcoat for the, ahem, party season.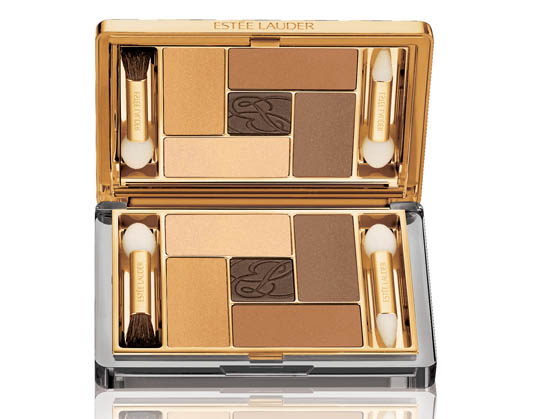 And now here's the eye offering. There's just one eye palette this time around and the message here is neutral, softly smokey, with most of the action taking place on the lips. Which is handy, cos they're just below ...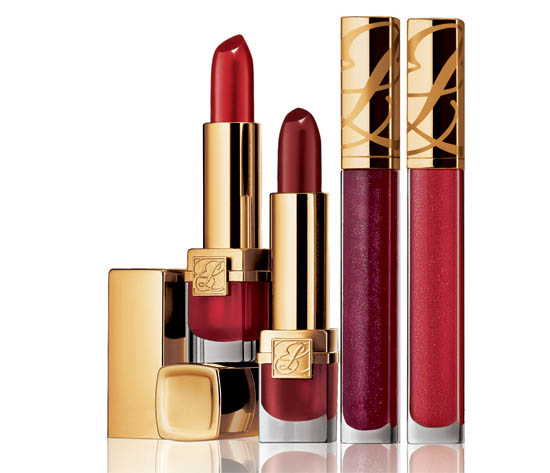 Oh I'll say it again: mmm! Yammy!  We've got Pure Color Long Lasting Lipstick in Extravagant Red (put me down for one of these, please), and Extravagant Berry, for €22 a pop. Two glosses round out the lip offering and they are Pure Color Gloss in Extravagant Plum and Star Ruby, €21.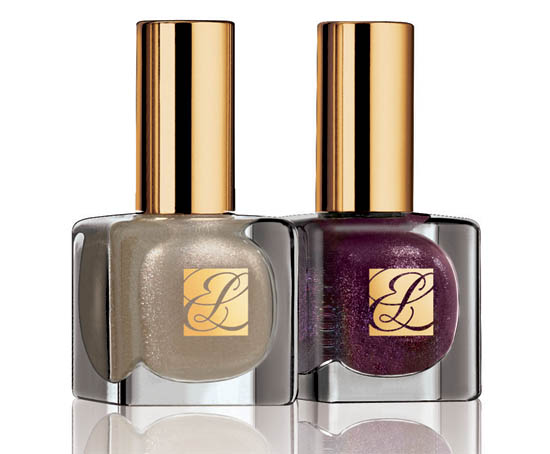 Advertised
Estee Lauder impressed mightily with the nail shades from autumn/winter, and here are some more variations on those themes: a sparkly nude and a sparkly berry. Nice, but in pictures they're not blowing me away. It may be a different story on the nails, how and ever. Oh, it often is.  Pure Color Nail Lacquer in Extravagant Pearl and Extravagant Night are €17 apiece.