 It's hard to review a sunscreen. You need to give it at least two months to notice if there's any real difference. It's slightly easier to keep track of specialised ones like Pure Light from Dermalogica because it targets something specific. When it comes to sunscreen, therefore, I go with what the experts recommend. Since my friend is a dermatologist and she uses Dermalogica, that's what I use too!
Pure Light is one of a trio of new products - the PowerBright TRx™ range. The line is majorly multi-functional - it targets hyperpigmentation and dark spots caused by age but it's been designed to 'future-proof' younger skin too and to balance uneven skin tone. The key word is bright; all three products work together to enhance radiance.
I can't speak for the serum or night cream because I haven't tried them - yet - but I am already a fan of the SPF.
Pure Light SPF50 is exactly what you want in a sunscreen. It's extremely lightweight, absorbs quickly and has heaps of good stuff in it aside from the very high factor (which is what my pasty skin needs.)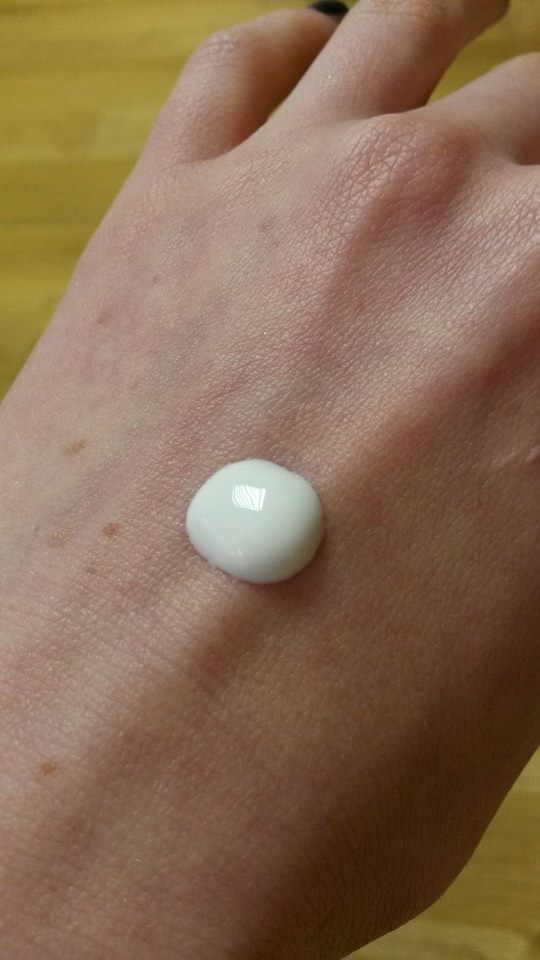 It contains a powerful peptide which helps regulate melanin production and a blend of red algae and botanical extracts help to balance uneven skin tone. I'm pleased to see hyaluronic acid features too - this helps restore moisture balance and reduces the appearance of fine lines. I also like the herby, medicinal scent. 
Advertised
I tried it against my usual sunscreen, Dermalogica's Super Sensitive Shield. You know the SSS is heavy duty. It's designed to be ultra calming (I got mine to use after a chemical peel, the same one Brenda got before Christmas. Read about it here) and it's ideal for sensitised skin like mine. It has that sunscreen whiteness which I didn't really mind before but there's absolutely no trace of white residue in the Pure Light. 
Dermalogica always maintain that their products are serious about skincare. Their products and treatments are only available on the recommendation of qualified skincare therapists. For me, the only draw-back is the price. Pure Light SPF50 costs a whopping €69.95.
Advertised
Since the PowerBright trio are supposed to work together (you apply the SPF after the serum) you would be shelling out a lot of money to use all three (the C-12 Pure Bright Serum is €101.45 and Pure Night is €84.55.) That said, a good suncream is an absolute necessity in anyone's beauty routine. The line hits Dermalogica counters in March. 
Would you be willing to give this a try? Do you think it would suit your skin needs? Would you use all three together?