 We're hosting a fantabulous reader event with our good friends at Benefit on Tuesday July 5th to showcase the release of Benefit's biggest ever brow collection. You can read all the glittering deets about the event here and make sure to pick up your ticket here. With masterclasses tailored to you, nibbles, bubbles, oodles of surprises, an overflowing goodie bag and plenty of surprises, this is truly an evening not to be missed!
When a new product hits the beauty shelves, we strap on our running shoes here at Beaut.ie so that we can sprint off to get all the deets and then zoom back to tell you about it.
So when we heard that Benefit weren't just launching one new product but an ENTIRE collection of new and shiny products, strapping on our running shoes simply wasn't enough. Oh no, we strapped on our back packs.
Last month, I headed to Las Vegas to learn everything about Benefit's biggest ever launch so that our readers would be the first to hear the news, to see the collection and to stay five steps ahead of the beauty bunch.
So let's get town to beauty business, shall we?
In short, brows are set to explode. No, not literally like the eyebrow singeing incident of 2006 when your love of flambé cooking got a bit out of hand (though it would have really added to an episode of Come Dine/Singe With Me). What we mean is that 2016 is truly set to be the year of the brow.
But hasn't there been a strong beauty focus on brows for the last few years, I hear you ask? And you'd be right. Of late, we've been waxing, tweezing, shaping, filling and styling our brows with more fervour than ever before. We've learned that a good pair of brows is the fastest way to faking a facelift, to framing the eyes and to looking groomed in under five minutes flat.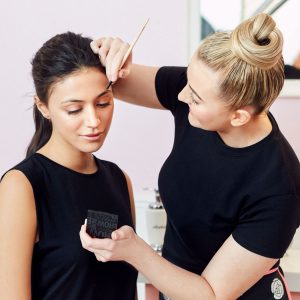 And while Benefit have been transforming brows since 1976, three years ago they embarked on a bold brow mission. They decided that they wanted to create a collection that would magically solve each and every brow dilemma. They would be like the Houdini of hair, the Blaine of brows, magically transforming brows and giving women (and gents) the confidence to become their own brow expert. And they have launched 45 brand spanking new brow products.
Now, I imagine the Benefit Research Department to be a cross between Willy Wonka's Chocolate Factory and the glitter-themed birthday party of the pinkest of all the My Little Ponies. But in reality, they put three years of work into customer research, product innovation and design, with the aim of creating products that allowed for high-performing formulas, custom-designed applications and mistake-proof shades. And there is nothing that makes my clumsy hands and heart sing like the words mistake-proof.
And their research showed some important things when it comes to brows. Firstly, women just want to play with brows; there should always be some element of fun involved in make up. It also showed that even brow novices advance quickly these days as they master the skills, and for those who are more comfortable with a bathroom cabinet full of beauty bits, they want to wear multiple products at the same time.
The result is the soon-to-be-launched Benefit Brow Collection, packed full of brand spanking new products, tools and kits.
Behold the products that have just hit shelves!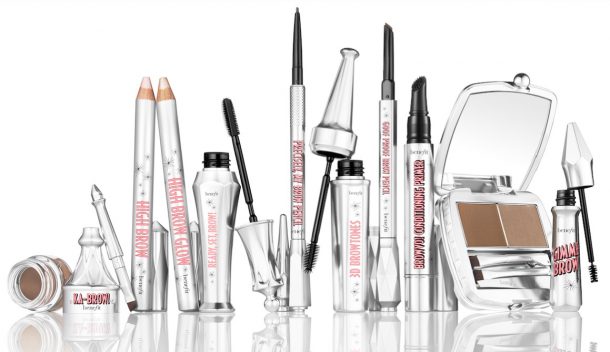 And this is the clever bit - each of the products is designed to tackle a particular brow dilemma and to transform your look in two shakes of a My Little Pony tail.
So allow me to take you on a whistle stop tour of the collection. We'll take a look at the main dilemmas resulting from their research, and show you the products that are designed to tackle them and to get you on the road to fabulous brows.
So let's get solving.
BROWVO! Conditioning Primer, €30.50

Nutrient-rich primer for fuller-looking brows.
Dilemma: Thin, skimpy brows
Gimme Brow, €26

Total taming and shaping kit for brows.
Dilemma: Patchy, uneven brows
Goof Proof Brow Pencil, €26

Super easy brow-filling and shaping pencil.
Dilemma:  Shapeless, undefined brows
Precisely, My Brow Pencil, €26

Ultra-fine brow defining pencil.
Brow Zings, €35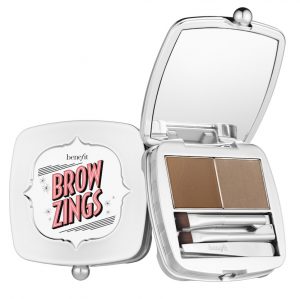 Total taming and shaping kit for brows.
Ka-Brow!, €26

Cream-gel brow colour with brush.
Dilemma: Dull, flat brows
Advertised
3D-Browtones, €26

Subtle brow-enhancing highlights.
Ready, Set, BROW!, €26

24-hour invisible shaping and setting gel.
High Brow & High Brow Glow, €24

Highlighting pencils.
And that's not even the full collection; you'll also find some new and foolproof tools in there.

Grooming tweezer and brush, €21
Angled brow brush and spoolie, €21
All purpose sharpener, €5.50
I recently caught up with Jared Bailey, Benefit's International Spokesperson for Brows and Services (it was so exciting that we had to hold hands). I asked him all about the collection and a whole lot more; be sure to check it all out in the video below.
Yes, it's like picking your favourite child but let's take a closer look at Jared's four hero products.
BROWVO! Conditioning Primer, €30.50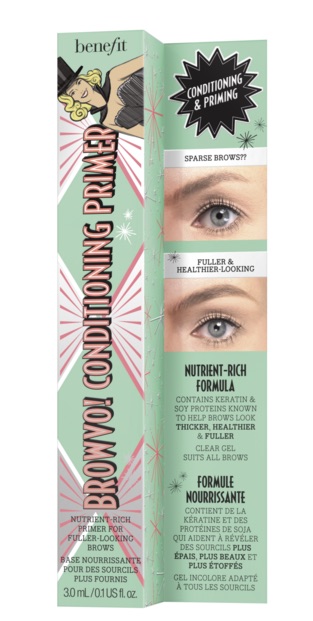 With a custom soft-touch applicator to evenly coat brow hair and skin, this is really double duty beauty at its best. And I love anything that can multitask as much as me. It conditions the brows, making them look instantly fuller, thicker and healthier. And the bonus boost here is that you can wear overnight so it conditions and works its magic while you sleep.
It also primes the brows and you can wear under brow make up to enhance colour and extend wear.
The clear gel contains keratin and soy proteins and suits all brows - simply click the pen once and glide over the brow. Repeat for the other brow and allow to dry while you multitask at something else.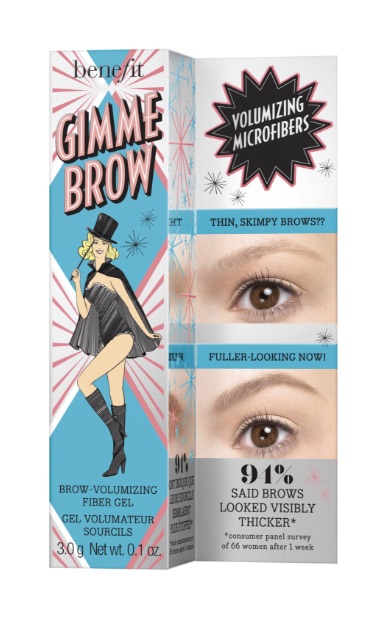 Yes, this is the product that we know and love - it volumises, tints and tames the brows with the wave of a magic wand.
But this launch brings us new shades. The brow-volumising gel is now available in three shades, including a natural-looking medium shade which I now have in my handbag and am never sharing.
Goof Proof Brow Pencil, €26

I love the name of this product; if only my entire life could be goof-proofed. But in the meantime, this brow-filling and shaping pencil gives fast, full and natural-looking brows, thanks to the glide-on formula, soft colour and super easy to use tip - the wide tip fills while the pointed end defines.
To use, just glide the pencil along the brow to fill and shape and just a couple of strokes will build colour (and don't forget to blend with the spoolie brush on the other end). It comes in six different shades and its twist-up, non-sharpen tip makes it great for even the goofiest amongst us. And yes, I am talking about myself here.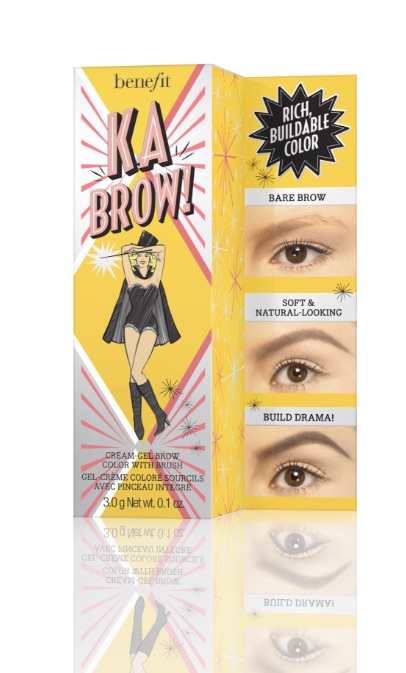 If you're looking for a rich, wearable colour with minimum fuss, this is the one for you. It's a cream-gel that easily fills, sculpts and defines and you can build from a natural look up to a dramatic evening one (great for novices and for those who are more used to amping up the brow drama). It comes with a custom built-in brush and the applicator actually converts to a full-length brush for extra precision and control.
There are six colours in range again here so you'll be able to find your perfect shade.
Any of these catching your eye? Are you a brow novice or do you love a little product layering? To the comments!
Benefit's new collection is now available nationwide from all Benefit counters and their South William Street store in Dublin. Check out more by clicking the button below.
Advertised