 If you're looking for the perfect accessory to your little black new years eve dress we have found it - in eyeshadow form.
New Year's Eve has always said black and gold to us. It's a colour scheme that goes so well together and never gets old. If you have the LBD sorted then we have the gold accompaniment sorted for you. We're not talking about jewelry here, though, we're talking about your makeup. Gold is the perfect colour for all eyes, it suits everybody bar nobody so we won't steer you wrong with this beauty.
Charlotte Tilbury have so much lovely makeup but their Eyes To Mesmerise cream shadows are one of our favourite things. They are simply delicious. We have swatches of our four favourite shades of gold. Take your pick and adorn your peepers in one of these divine metallic cream eyeshadows. You will have decadent eye makeup to go with your LBD.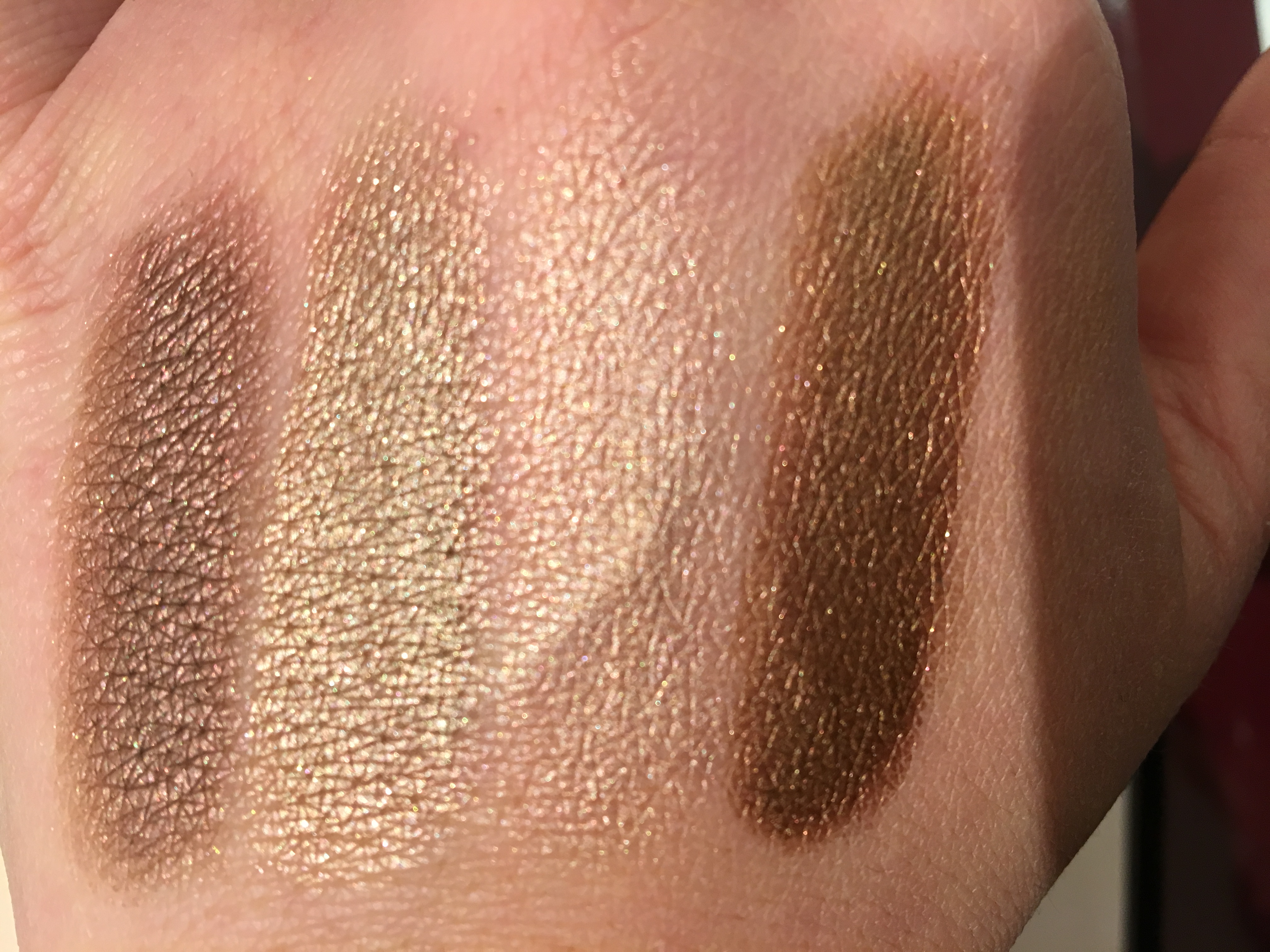 From left to right Charlotte Tilbury Eyes To Mesmerise in shades Marie Antoinette, Jean, Bette, Mona Lisa
Advertised

Charlotte Tilbury Eyes To Mesmerise €26.00
Do you love a black and gold colour scheme? What is your outfit plan for NYE?