 If you love natural skincare you will love what we have to tell you about Acmella Oleracea. This super ingredient is like Botox without the needles.
You might be a lover of natural skincare or you might be a total needle-phobic like me. Either way, some of us just aren't cut out for Botox. I have to admit I would like to get Botox to smoothe the telltale signs of ageing in my forehead and brow furrow. But it's something I don't think I will ever do though. As I hate needles and I'm a total wimp, I was thrilled to hear of this natural alternative to Botox.
I love natural skincare and natural remedies. I love the idea of using products that are naturally occurring in nature instead of man-made chemicals on my skin. Acmella Oleracea is said to be a natural muscle relaxant. It contains a component called spilanthol which has a light paralyzing effect. Originally used as a toothache remedy to numb the pain, it can reduce wrinkles by relaxing the muscles beneath the skin in much the same way as Botox does.
I found Acmella Oleracea in Human and Kind's three-in-one anti-ageing cream. Within a week of using it, I could see a slight reduction in the lines on my forehead. Now I have been using the cream once a day for about six months and I love how my skin looks and feels. Over time with regular use, it should have the same effects as Botox. By paralyzing the facial muscles it reduces the formation of deeper expression lines over time.
Advertised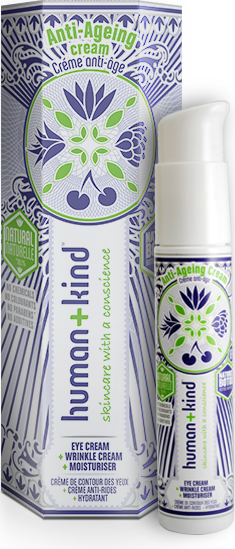 I am always doubtful of the effects of natural skincare. I expect cosmeceuticals to be more effective in general. But honestly, regular use of this cream has certainly had a smoothing effect on my skin. I will be keeping an eye out for more products with this magical natural ingredient in them and I will, of course, be quick to share them if they work as well as this one.