 Eye patches are the skin fix your eyes might be craving this autumn. We've picked out three favourites to refresh and revive tired eyes.
Eye patches were something that always seemed so luxurious to me when I was in my teens and twenties. But as time has ticked on, they've become more of a necessity. Late nights, long working hours, stress... you know the story. We all have different things going on in our lives, all of which can lead our skin to giving away tell-tale signs of tiredness, like breakouts and dullness.
Our eyes are usually the first places to show signs of fatigue, from puffiness to dark circles. But before you reach for the industrial strength concealer, it might be worth taking a different approach first. We've chosen three of our favourite eye patches that will cool, brighten and revive tired eyes.
Soap & Glory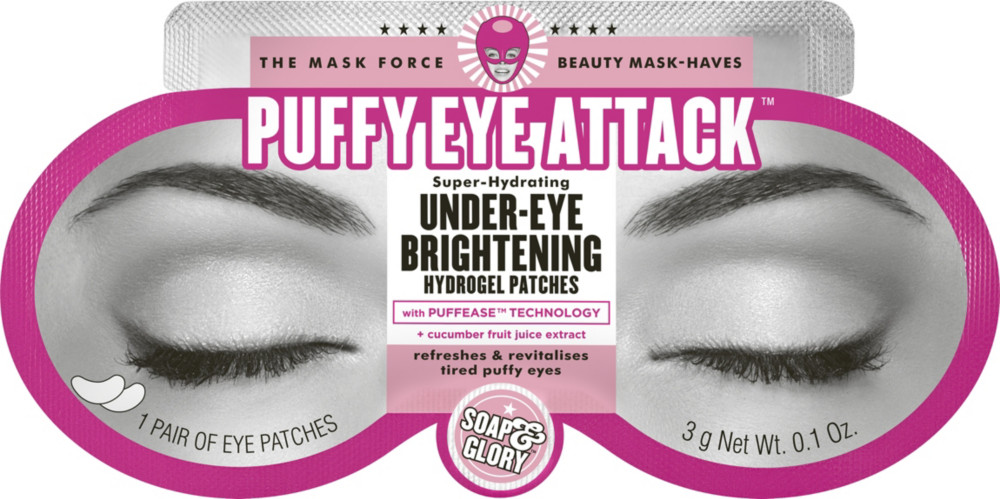 Puffy Eye Attach Under Eye Hydo Gel Pack €4.49
Cheap and cheerful but still very effective, we love Soap & Glory's fun approach to skin care and beauty. These gel eye patches are designed to hydrate and cool tired eyes, but they're particularly fantastic at reducing puffiness which makes them a great quick-fix skin treat.
To use, simply apply to dry, clean skin and leave them to work away for ten minutes. Remove the pads and massage any excess product in before applying makeup.
Skyn Iceland
Advertised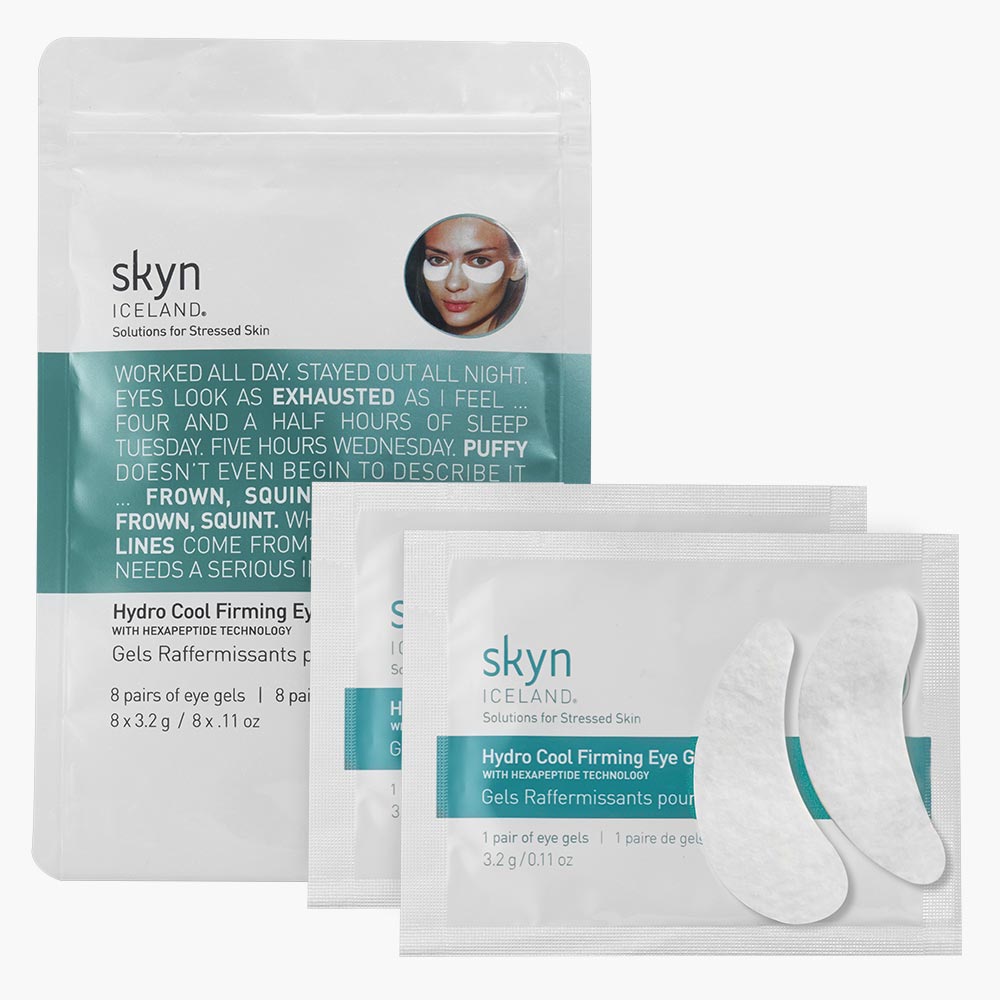 Skyn Iceland Hydro Cool Firming Eye Gels €19 (pack of 4)
I'm having a bit of a love affair with Skyn Iceland at the moment. Recently, I picked up their Saving Face pack and in it were two of these eye gel packs. They are designed to tighten, brighten and hydrate the under eye area to make it appear more youthful. So naturally, I slapped them on immediately.
After just ten minutes, I could see a visible difference. The skin was smoother, dehydration lines gone and over all, everything felt and looked smoother. Another positive is that unlike some eye patches, these really stay in place. So you can either relax and sit back or do some chores around that house if you want while the peptides and elastin in them work away.
Lancôme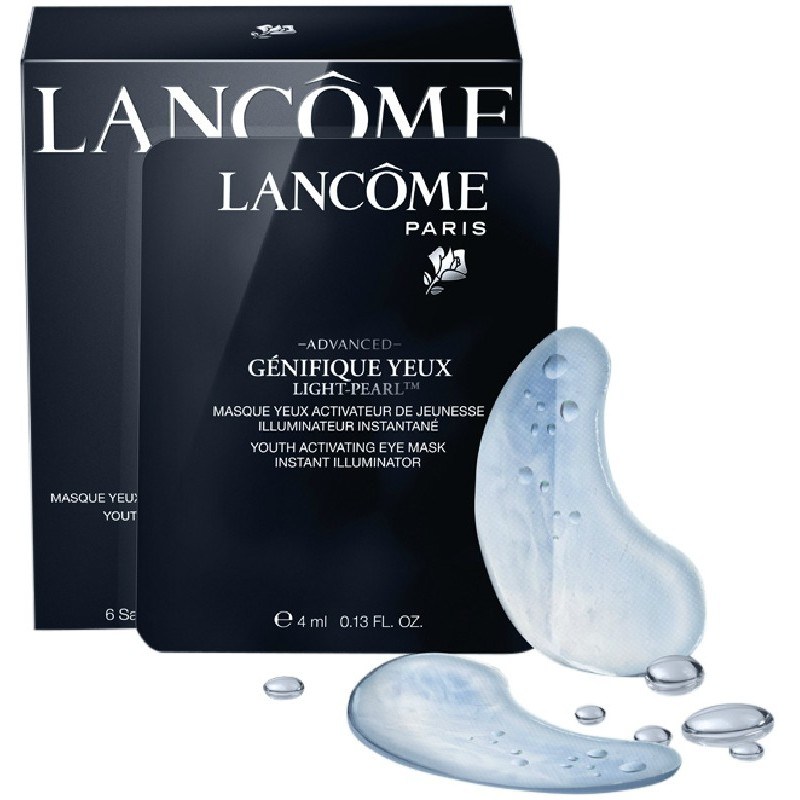 Lancôme Advanced Génifique Light-Pearl Eye Serum Mask €62 (pack of 6) 
Fans of Lancôme Génefique serum will no doubt know about these already. But for those who don't, you're in for a treat. The luxurious under eye patches work especially well when it comes to brightening and illuminating tired eyes. They're also good to use as a targeted treatment for fine lines once a week or so.
Advertised
The texture is light and absorbs quickly into skin without any stickiness so you can apply them in the morning while you're making coffee, then remove and apply makeup as normal.
Have you hopped aboard the eye patches train? Which ones do you use?