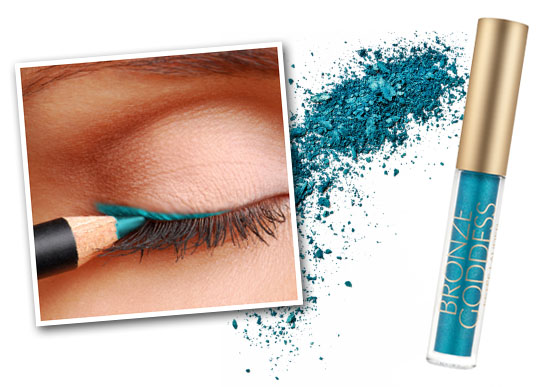 I'm always banging on about eyeliner being the perfect product to use when you want to introduce a shot of colour into your look. It's easier to wear and easier to apply than a full-on colourful eye, and it's not as scary to someone who's not used to playing with colour as a bright pout or cheeks.
Usually, I like to wear mine across the upper lashline, teamed with a lick of black liner to really set it off and add definition. I've been opting for a slightly different take on that look lately, though, and have just been applying a shot of colour to the outer corner of my eye while sticking with black across the rest of my lashline. This still looks fairly subtle, but you get a definite and noticable flash of colour which I'm loving.
It looks like I'm in good company - I spotted Gisele sporting turquoise flicks during her recent runway return at Sao Paulo Fashion Week.
Advertised
If you fancy getting the look yourself, try working from just inside the edge of your lashline outwards to form a cat's eye style flick. I'm using a small eyeliner brush and Too Faced Shadow Insurance as a mixing medium myself, and am especially  liking purples and on-trend turquoise (good woman yourself, Gisele) worn in this fashion.
Whaddya reckon? Would you be into this yourself?