 My chosen career path as a child was quite clear. I didn't need guidance counsellors, I had it all mapped out. I was going to be a warrior princess with magical powers. SIMPLES.
Apart from the wolves, monsters, evil giants and cruel siblings, there really is an awful lot to be said for living in a fairytale. And at the forefront of that pro-fantastical domiciliary debate is the fairy godmother. A shake of her wand and a twitch of her nose (taking care to ensure that her bejewelled spectacles don't fall off) and I'd have whatever my heart desired.
So today I am going to put on some wings (and a pair of comfy, Ecco, wide-fitting and ruby-encrusted sandals), and I am going to grant all your beauty wishes*.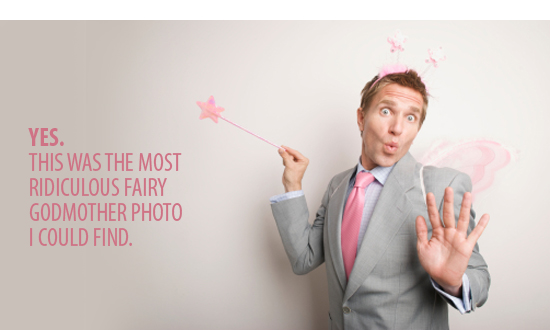 Yep, whatever is on your fantasy wish list, share it with us. If money was no object, what would be in your gold-plated trolley?
A quilted, butter-soft Burberry leather jacket……..silver spiked and sequined Louboutin's (size 38.5 if anyone is taking notes)…..a spa weekend in a Crème de la Mer retreat…..a Jenny Packham evening dress with more sparkles than sense…….a floral print pencil dress from Alexander McQueen…….I wouldn't mind starting with some of those.
Advertised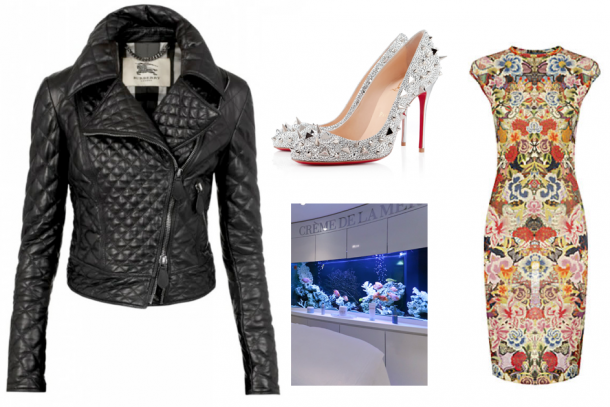 So let's make the wish list to end all wish lists.
What you ask for if money was no object? Trolley dashes through duty-free, carte blanche in Brown Thomas' designer department, gold-leaf facials - tell us what your little heart desires!
*I will be twitching my nose and and waving a wand but I cannot guarantee anything beyond that. Don't be waiting for the postman with a Claire's Accessories tiara on your head.