 Have we found the holy grail of matte lip colours? We think so!
Bold, matte lip colours that feel weightless and lasts all day. Something we've been searching for, for a long time. And we think we've finally found it.
Last week we gave you a round up of the best new make-up launches for this month and it in we included the new Lancome Matte Shakers aka the holy grail of matte lip colour.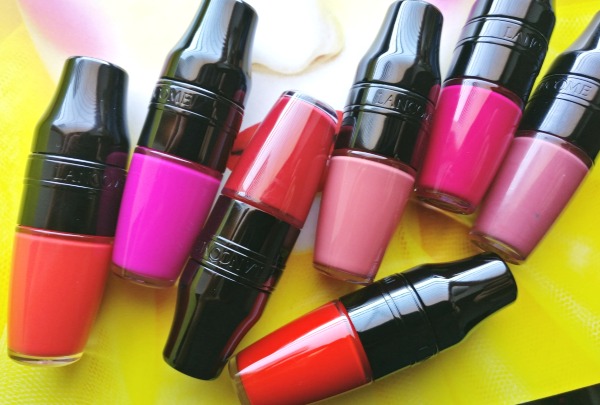 So, what has us so revved up about these then? Well, aside from the cute packaging (a play on last year's Juicy Shakers) these genuinely deliver on everything they promise. Dynamic, intense colour, lasting power and a "second skin sensation" - which basically translates into "feels like you aren't wearing anything at all".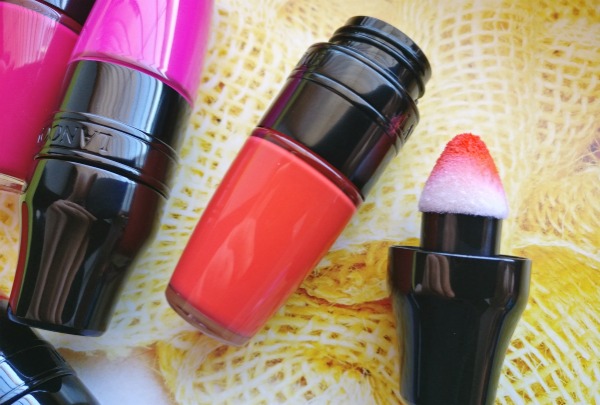 Advertised
When applied, these have a smooth liquid consistency, helped along by the soft foam applicator. The dry down is quick and you can layer up the colour to make it more intense or blot it on for a more subtle finish. I wanted to mention the layering thing as that's something which is quite unique about these; in the past, we've found that liquid matte lipsticks usually crack when you layer them, and these don't.
In the new collection there are 7 shades:
Energy Peach, a natural, peachy lip tone.
Beige Vintage, a wearable deep beige
Yummy Pink, a cute vibrant pink
Kiss me Cherie, a rich deep red
Red'y in 5, A punchy red for all occasions
Pink Power, a vibrant flashy pink
Magic Orange, a zingy citrus shade perfect for summer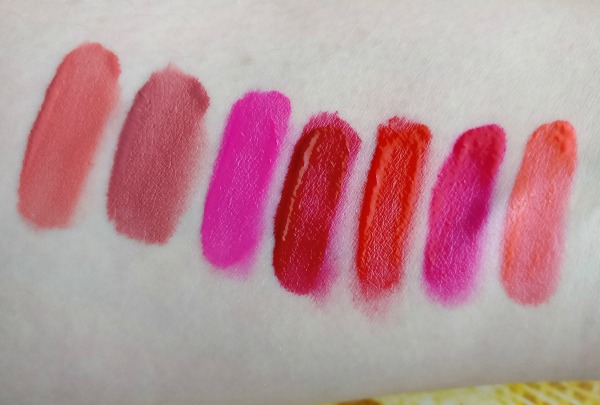 Above you can see the colours swatched (in order) on my arm. For day to day we've been wearing Beige Vintage which works well with either a soft smoky eye or just mascara but over the weekend when the sun was shining Magic Orange was the go-to.
Advertised
We're hoping that more shades will be added to the collection over the coming seasons because we are so impressed. From the consistency to the shades to the comfortable feel, these get a big thumbs up from us!
Lancome matte shakers are available in seven shades for €22.50 each. Available now.