 We have found the most gorgeous bronzer for the summer. Georgio Armani has released a limited edition bronzer that doubles up as a contour palette and should suit pretty much all of us Irish cailíns.
If you're unsure what to do with your make-up, the bronzed goddess look is always a winner in summer. It can give you a lift and take the pasty white look away in seconds. Just swirl your powder brush around in this and mix all the shades together to use it for a bit of warmth in your skin.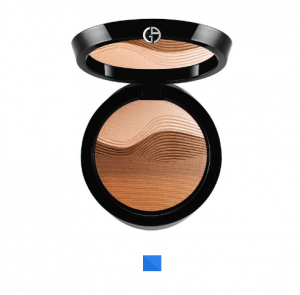 Advertised
You can also use each of the shades individually to contour your face to summer perfection. Use the deepest brown just under the cheekbones and sides of the nose and forehead, basically anywhere you want to sculpt. Then use the warmer brown shade to blend the darker colour out. Finally, you take the lightest part and apply it along the higher plains of your face to highlight.
This should suit most skin tones. If you are quite pale, just take more of the lighter colours on your brush. If you are more sallow, pick up more of the deepest shade.
Do you need this in your life right now or is it just too expensive for one product?