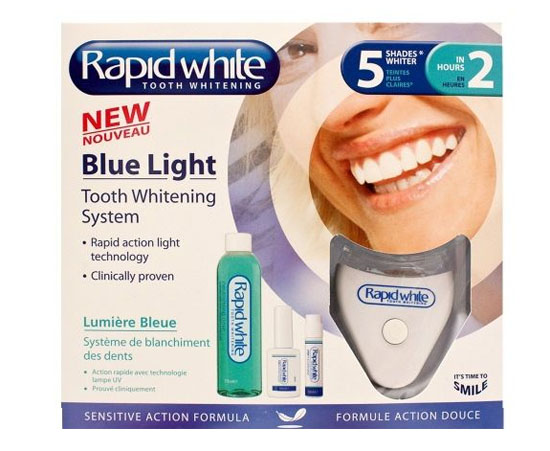 A few days ago, I ran a leetle bit amok in Boots in Liffey Valley. Among the things I loaded into my basket, between the 3 for 2 vitamins and Compeed plasters, was a tooth whitening kit, €44.80. Now, I don't usually go in for these things, but this particular one came with a funky gizmo that caught my eye.
It's a mini blue light unit that's kind of gumshield stylee which you wear for 4 minutes twice daily, in conjunction with tooth whitening accelerator and gel that contain no peroxide. The promise is teeth up to 5 shades lighter with 14 days of use, and actually after just a few days use I can already see a marked improvement.
Advertised
I'll keep you posted on how pearly my whites are looking in a fortnight's time!