 Practise your best Cork accent and release your inner Eddie Hobbs - a budget buy every now and then can really lift your spirits. It's always nice to reward yourself when you need it, even when money is tight.
We featured the upcoming Spring Collection from Essence recently, and that reminded me just how high the quality of affordable cosmetics has become. We still adore a spot of high-end booty (in the COSMETICS sense of the word, you scamp, you).
Mid-way through the month when your bank balance is looking a bit grim, that Mac blush or Armani base might have to be put on the back burner.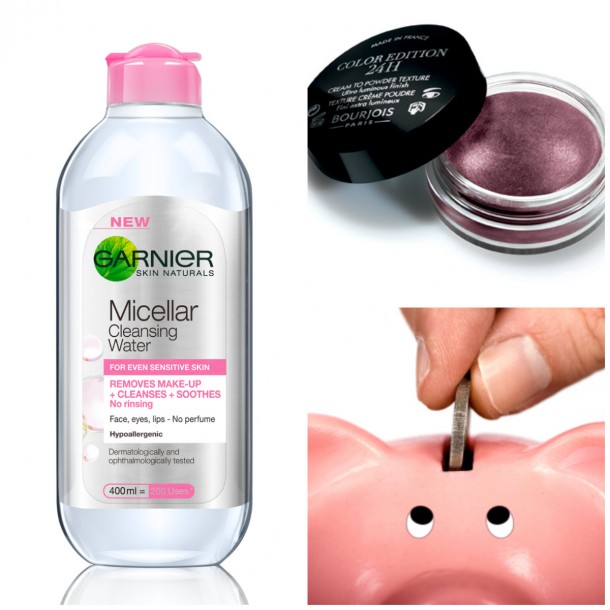 But at beaut.ie, we simply do not accept that you should go without your makeup fix just because you're a cash-strapped student, or feeling a bit drab because there has been no point at which, over the last several years, you haven't had baby food in your hair.
So, if you're able to muster ten euro for a 'me' fund, here are some lovely options as to what you can do with it!
Seventeen Cheek Stamp Blush (€6.29)
Don't be put off by the gimmicky packaging of this blush. Sure, the stamp is cute, but it's hardly necessary. The formulation is excellent and the lasting power is very impressive. This blush comes in five shades - Blushing, the softest pink shade, is utterly ideal for pale skins. It will provide redheads with a soft and subtle clash that will brighten the complexion.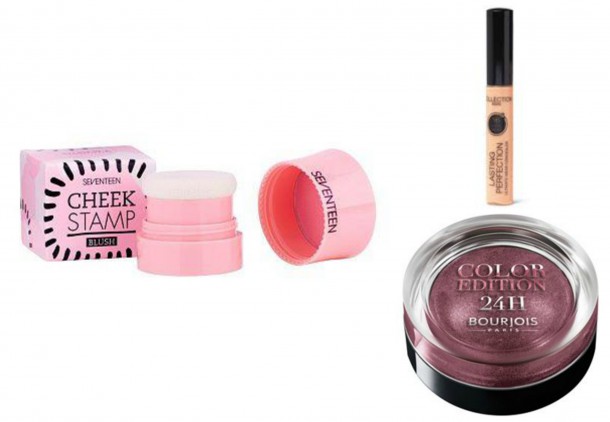 Advertised
Collection Lasting Perfection Ultimate Wear Concealer (€6.49)
There is no budget product that can top this concealer for coverage and lasting wear. Available in four shades, it works for light to medium skin tones, and works well on both blemishes and undereye circles. The lightest shade, Fair, also works well as a highlighter on mid-toned skins. This is a handbag essential!
Bourjois Paris Colour Edition 24H Eyeshadow (€8.99)
Priming the eyes with a cream shadow provides any powder shadows applied after with a base to adhere to. But a single colour applied to lids with fingers can look great. For some added depth to the eye (the kind that suggests fiddly blending has taken place without the bother of having to do it), choose a metallic or light reflective shadow like these from Bourjois. These won't budge until you want them to.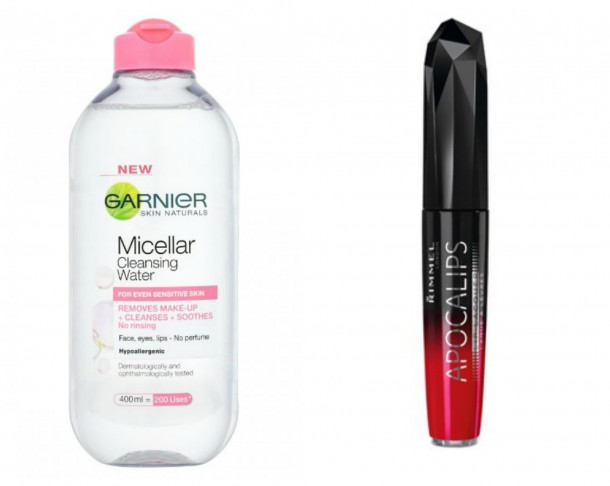 Garnier Micellar Cleansing Water 400ml (€6.29)
This beast of a bottle comes in at under seven euro! Though I wouldn't recommend cleansing with micellar waters too regularly they're just the ticket if you want a quick cleanse after a night out. Throw your alcohol-laden wipes in the bin and keep a bottle of this in the cupboard. Micellar waters are basically oil cleansers (the most skin friendly kind of cleanser for when you're in a rush. They don't look like they contain oil, but they do!
Rimmel Apocalips Lip Lacquer in Big Bang (€7.95)
Advertised
These lipstick/gloss hybrids dry to a luxe matte finish that looks just like lipstick. Big Bang is a beautiful tomato red shade that has great lasting power and won't feather throughout the day. I'd always recommend lining the lips in case of adverse influences like temperature changes causing the lipstick to move about. However, this does last very well all on its own. Apply to exfoliated and moisturised lips to prevent any dryness and to get a professional looking finish. This is a rich, luxurious red lip at a decidedly unluxurious price!
What are your go-to affordable products when you need a bit of a boost? Tell us in the comments!