 Micellar waters are mysterious beasts. Litres of Micellar Waters are used for quick cleansing during fashion weeks the world over, and you'd be hard pushed to find a makeup artist who doesn't keep some of this in their kit. But what on earth is it? And when should we be using it?
At this time of year, there is much reeling in the door at four am with a full face of makeup. The thought that you would go to sleep without removing your makeup makes me grip the edge of my desk until my knuckles whiten, and the idea of turning to that great evil -the wipe- is almost as bad!
Obviously, I'd recommend always using an oil or balm cleanser, but as your granny will tell you, pobody's nerfect. Sometimes you're just too tired (or blurry-eyed) to double cleanse properly. When I feel like this, I whip out the micellar water. It is infinitely less evil than wipes because it isn't alcohol based. Micellar water is kind of magical - it's composed of molecules called surfactants which allow oil and water molecules to live happily together without separating. So, in a sense, you're still cleansing with oil. It's not giving you the thorough cleanse that your skin really needs, but it does the job in an emergency and is far better than an alcohol loaded wipe.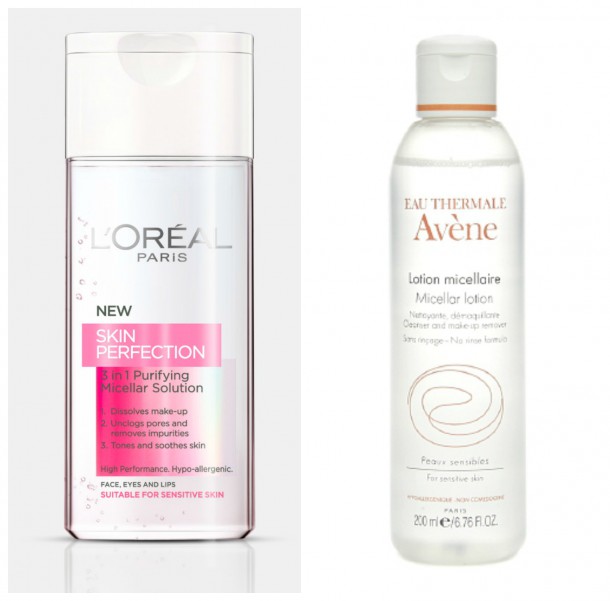 Here are five micellar waters to suit every budget and inclination:
L'oréal Skin Perfection 3 in 1 Purifying Micellar Solution 200ml (€6.69)
This offering from L'oréal has the beaut.ie seal of approval and does exactly what it claims to. It's just the ticket for removing makeup in a rush as you fall into bed.
Avene Micellar Lotion Cleanser and Makeup Remover 200ml (€16)
Advertised
Particularly designed for sensitive skins, this cleanser melts makeup beautifully.
Bioderma Crealine Micellar Solution 500ml ($18.28)
The original micellar water, Bioderma, is unavailable to buy in Ireland. However, it is the chosen backstage cleanser of makeup artists the world over. A bottle of Bioderma sells every six seconds worldwide, though not everyone loves it. A micellar water just won't give you that deep clean feeling. Even the most popular micellar water is a quick fix.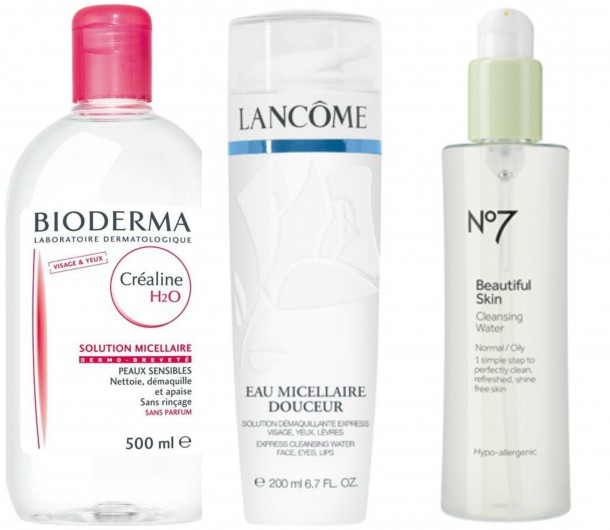 Lancome Eau Micellaire Douceur 200ml (€26)
This micellar water is for someone who wants a more luxurious cleansing experience. Honestly, it doesn't cleanse the skin any better than any of the other offerings on the list. It just smells nicer, containing ingredients like Japanese cedar bud and white lotus.
No.7 Beautiful Skin Cleansing Water for Normal/Oily Skin 200mls (€11.75)
Advertised
This cleanser does the job like all the others, but is enriched with zinc which helps to calm the skin and prevent breakouts. For a more thorough review, have a gander here.
Are you a fan of micellar water? Could it lure you away from the guilt of reaching for the wipes? To the comments!