 Right, so we all know that I am skin-obsessed. It's a problem that has been well documented. I just can't seem to stop staring creepily at everyone's skin. And since I don't intend to stop, here are some great cleansers to keep your skin in the best possible condition.
All but one on my list are oil-based. No matter what your age or skin type, you should be using an oil-based cleanser. Cleansing oily or acne-prone skin with an oil does not encourage the skin's natural oil production. Using alcohol-based astringents will increase oil production and cause breakouts. I literally lie awake at night wondering how many people are confused as to how their skin can be simultaneously both chapped and oily. There's your answer, so run to the cupboard and dump those astringent cleanser and toners. Yuck.
Here's a selection of good cleansers for every budget. And don't forget to cleanse twice, or I won't be able to sleep.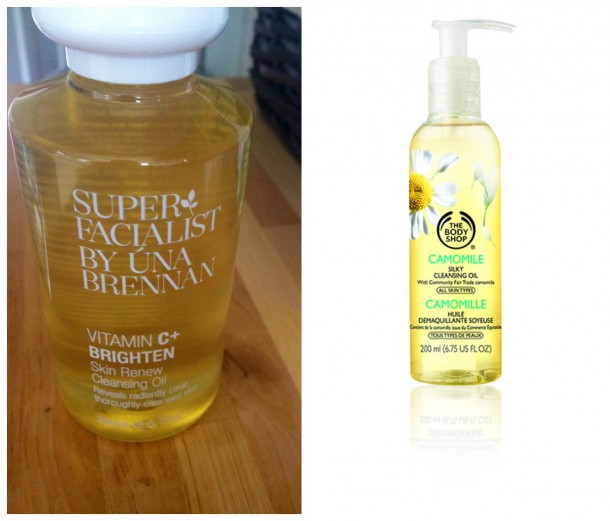 Super Facialist by Úna Brennan Vitamin C+ Cleansing Oil (€13.90)
This cleanser may have the most unnecessarily lengthy name ever given to something that melts off makeup, but it works as well as its popular (and pricey) Shu Uemura counterpart. Yes, it smells like Calpol, but that fact seems irrelevant when you're left with a perfectly clean, baby soft face. A bottle will last you several months even if you use this alone to double cleanse every evening. This works excellently, doesn't cost very much and is good for your skin - overall, a very satisfactory purchase.
The Body Shop Camomile Oil Cleanser (€17.20)
A similar option to the Super Facialist offering, this lovely cleanser melts makeup beautifully, doesn't smell like Calpol, and emulsifies nicely to leave the skin thoroughly cleansed but not stripped. There is also a cleansing balm in the range, but I would steer clear of it - particularly if you suffer with acne - as it contains Shea Butter. Shea Butter will upset your acne and turn your face into comedone city; I'd stick with the cleansing oil. It really is very good.
Advertised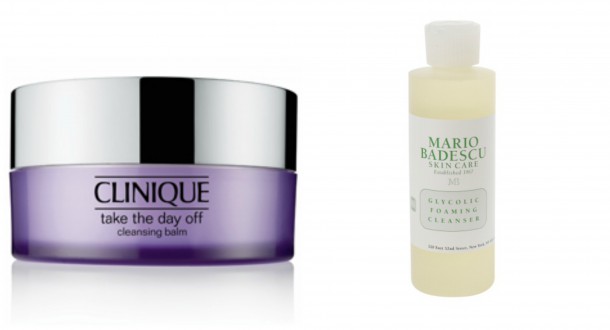 Clinique Take the Day Off Cleansing Balm (€28)
I never tire of ranting about how much I love this utterly bland cleanser. It looks deeply unattractive, like a tub of lard, and is totally unscented. All it offers is exceptionally good cleansing that leaves your skin feeling absolutely lovely. No bells or whistles - it's just a classic product and a great cleanser. It has been around forever and Clinique haven't felt the need to reformulate it or sex it up. That's reason enough to know it works.
Mario Badescu Glycolic Foaming Cleanser (€18.50)
As a general rule, I avoid foaming cleansers for all the reasons that I listed at the beginning. They're generally loaded with alcohol and used by the very people whose skin they'll most harm - the oily-skinned and acne sufferers. However, I've included this one for those whose skin is too sensitive to handle a glycolic acid toner or mask, but would still like to get the benefits that these products can offer. This cleanser contains glycol acid, and used two or three times a week, it's a good option for those whose skin is too sensitive to take prolonged exposure to AHAs. It will help cell turnover and keep the skin looking bright. Do remember though that you'll need a separate eye makeup remover - this cleanser should not go anywhere near your eyes.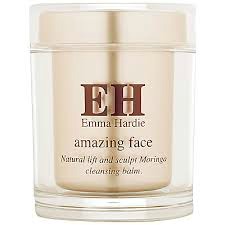 Emma Hardie Amazing Face Natural Moringa Cleansing Balm (€41)
Advertised
I've left this till last as it is out there on its own as the Queen of Cleansers. Beautifully scented, it doesn't contain any mineral oil and has a viscous, gloopy texture that feels lovely as you massage it into your face. It will melt all traces of makeup and then emulsify as you add water to leave your skin feeling supple and fresh. It's dreamy!
What's your Holy Grail cleanser? And have you tried any of these?