 A flawless base starts with good skin prep. And this set from Real Techniques has all the tools for the job in one handy place.
We all want a flawless complexion. That's a given, right? I've lost count of the different ways there are to apply foundation. We have traditional methods such as using brushes, sponges or your fingers to the more bizarre techniques currently doing the rounds on the internet (eh, condoms, eggs and chicken fillets?).
Regardless of which method you choose, the end result we're all looking for is the same - a smooth, beautiful, even base. But not everyone knows where to start which is where this limited edition kit from Real Techniques (€23.95 online with Cloud10) comes into play.
Real Techniques Prep & Prime kit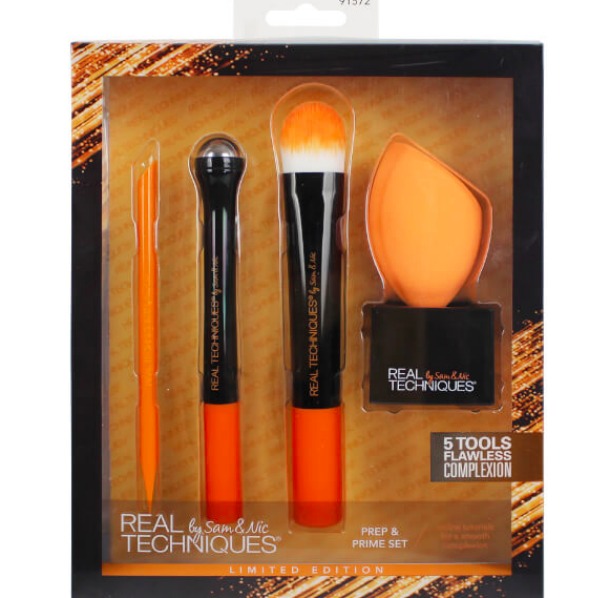 Designed by Nic and Sam Chapman (of Pixiwoo fame) this five piece set has all you could want for ensuring a flawless base including:
Advertised
The Beauty Spatula: a double-ended spatula that makes it nice and easy to get at the bottom of your pots of cream, or alternatively scraping out the last of your foundation before pay day.
The Under Eye Reviver: an aluminium massager that can be used to apply eye creams and cool underneath eyes.
Prep Brush: Unlike a traditional foundation brush this one is firmer making it better for applying skin care, whether that's your daily moisturiser, a primer or a face mask.
The Miracle Complexion Sponge: Sponges are a great way to apply foundation quickly, this one has a rounded side for large areas of the face, a flat edge for blending around eyes and nose and then a tip for targeting specific blemishes/imperfections.
The Sponge Stand: The name says it all really - this little stand will keep your sponge safe in between uses and also doubles up as a great drying area for it too after washing.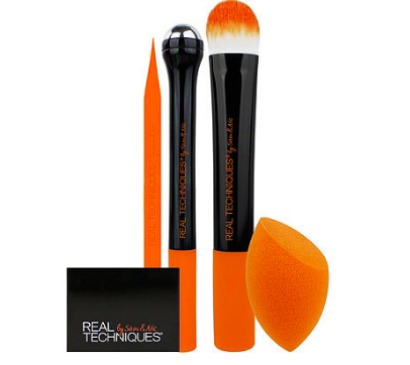 Our Verdict
Overall, this is the kind of kit that would be great to receive as a gift or would be good if you know someone who's really into their makeup. We've been testing this set out for the past week and so far so good. Really, the only thing that's been a bit superfluous is the Under Eye Reviver. But then again, that could end up being someone else's favourite tools - horses for courses and all that jazz.