 Oh jeez oh man. We've spent all our money. We feel much more generously proportioned than we did this time last month, and it's STILL raining. I estimate that it has been raining non-stop since 1994, and that's not pessimism, that's just an observation.
Hopefully, you got some lovely cosmetic-based Christmas gifts to cheer you during this glum season, or some vouchers. If you didn't, though, and you feel the need to buy yourself a little gift, here are some affordable versions of cult luxury products so that you can have your cake and eat it too: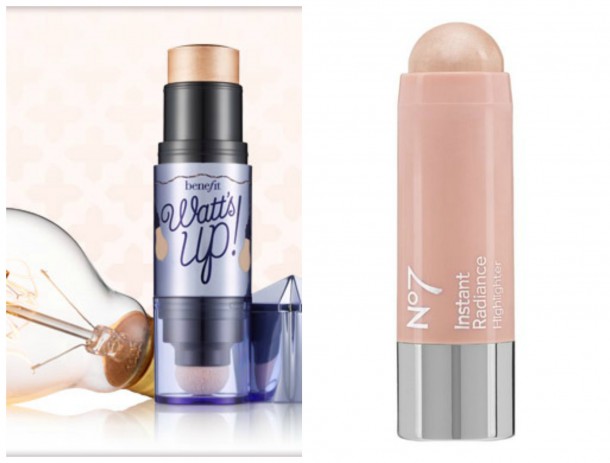 Benefit Watt's Up! Highlighter (€35) and No 7 Instant Radiance Highlighter(€12.95)
We could all use a bit of facial brightening at this time of year, and Benefit Watt's Up! is a beloved favourite. However, No 7's Instant Radiance Highlighter is spectacularly good (I keep one in my makeup bag at all times, and the shade range caters to lots of skin tones) and it's far less expensive. In fairness to the folks at Benefit, Watt's Up! does contain almost twice as much product, but for 5 grams of product at under €13, the No 7 version can light up my face any time!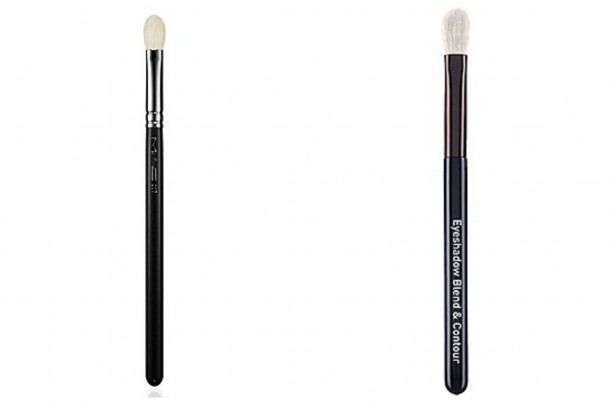 MAC 217 Brush (€25) and No 7 Eye Contour Brush (€9.50)
The Mac 217 is legendary. I don't know a makeup artist who doesn't keep several of these in their kit. I've even come across artists who apply foundation with this fluffy little eye brush because its blending capacity is so unbelievably good. To blend eye makeup for a professional finish, this is the brush. If you can afford it, it is the best investment you'll make in any makeup tool this year! (And you can see more about our favourite brushes here).
That said, the No 7 Eye Contour Brush is the closest thing I have yet come across. At less than half the price it blends excellently and is a good substitute for the original 217.
Advertised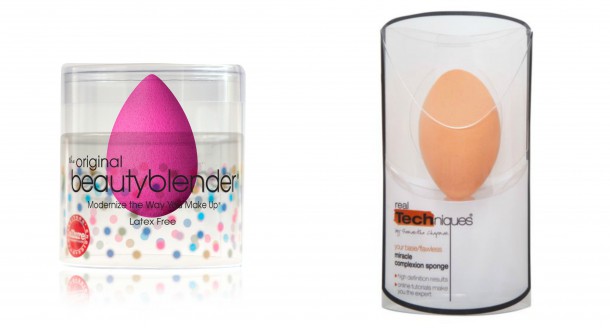 Beauty Blender Sponge (€20) and Real Techniques Miracle Complexion Sponge (€5.89)
The Beauty Blender is another cult product. A damp sponge is excellent for applying full coverage foundation to create that plastic skin finish. But it's still a sponge, and I'm not paying €20 for a sponge. I mean, come on!
The Real Techniques alternative is absolutely fantastic, and at under €6, is every bit as good as the beauty blender. Just make sure to wash makeup sponges very regularly!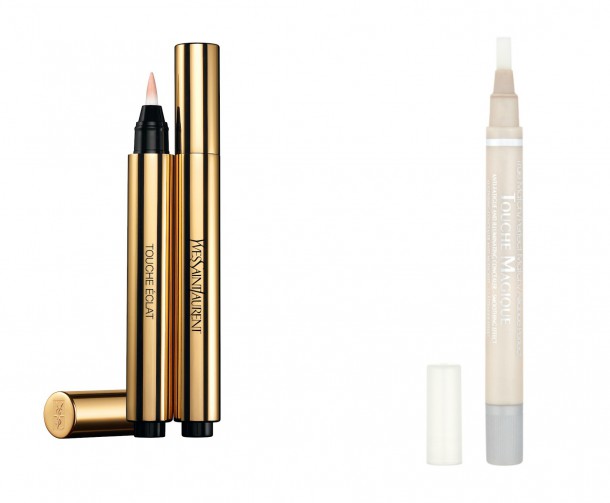 YSL Touche Éclat (€35) and L'Oréal ParisTrue Match Touche Magique Concealer (€12.49)
Touche Éclat is an untouchable classic. It has a cult following and is beloved as much for its elegant packaging as for its radiant formula. There's even a Swarovski version available now at Brown Thomas (if you have €70 to spare. Oh my God).
But the Touche Magique version from L'Oréal Paris is available in six shades and really does offer the same light concealing combined with illumination. If you can't spring for Touche Éclat, this one won't let you down!
Advertised
What are your favourite dupes (and you'll find some more of our picks here)? Share them in the comments and brighten our January!