 Recently, I was having an in-depth discussion with someone about some new skincare and makeup launches and mid conversation, someone in the group asked me: "Do you not ever get bored of beauty products?". I thought about it, and do you know what? No, I don't.
So, there you have it; I love seeing and hearing about innovations, trying formulas, playing, smelling, blending, you name it - and the day I don't? Well, that'll be a sad day.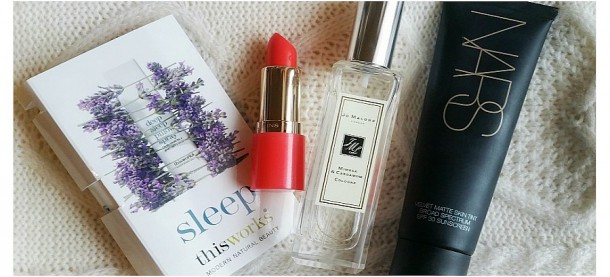 Recently I've been testing out quite a few new products, but I've picked out four that have really stood out for me. I'll start with the newest one: NARS Velvet Matte Skin Tint (€38) available in 12 shades from 1st March (or online with Space NK now).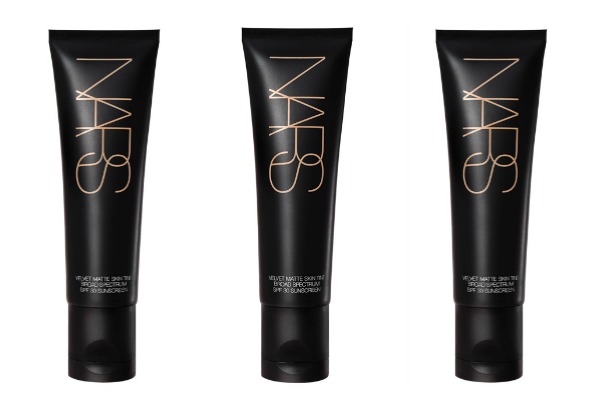 Traditionally, I've found that matte formulas can set to look chalky, heavy or mask-like which in turn can leave skin looking a little lacklustre or flat. This one is by far the best I've ever used, though; it leaves a natural matte finish, blurs imperfections and blends like a dream. The coverage is between sheer and medium depending on how much you apply and there's an added bonus of Broad Spectrum SPF 30 included.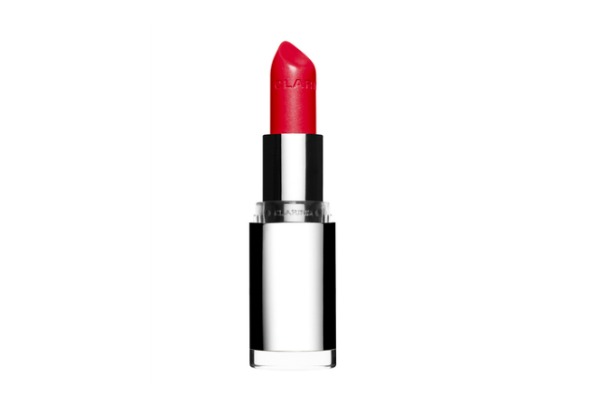 Advertised
Next up is a pop of colour courtesy of Clarins, who will be launching 12 new shades of Joli Rouge Brilliant Lipsticks on February 18th (€23). Despite the weather, I've been in a little bit of a Spring / Summer mood of late, so the #20 Coral Tulip has made its way into my handbag. But it's not just the colour that makes it feel brighter; the texture, shine and overall fresh look of these are lovely too. The formula is infused with mango oil and jojoba which help to nourish lips too because even though I might be feeling summery, the central heating is still very much on.
I picked up the Jo Malone Mimosa & Cardamom cologne when I was in the airport recently as a little treat for myself because I'd had to get up at 4 am to catch my flight (I know, poor me...). It's a warm, powdery floral scent, so totally different to my usual, citrus picks but I'm really quite taken. So much so that I ended up shoving my arm into my boyfriend's face going "Look how good I smell!", which I'm sure he appreciated greatly although he chose not to show it.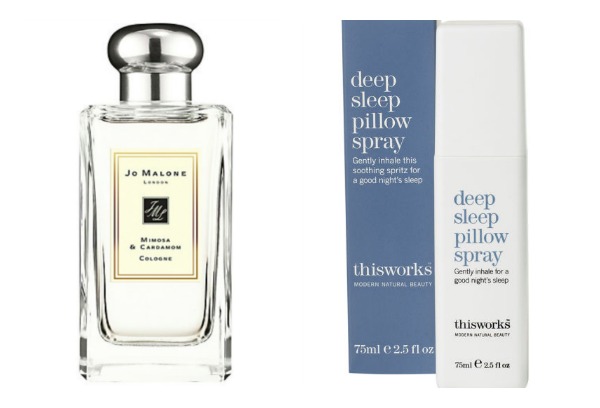 Last but not least, this isn't brand new on the market but it's new to me. It's another scent-based pick but this time, it's not for arms or necks but pillows: This Works Deep Pillow Spray. Mine is a 5 ml sample size but it normally comes in 75 ml (€21.45 on Lookfantastic.com).
The official line is that it "cocoons you in a soporific mist" which is all rather eloquent, followed by "Camomile, Vetiver and True Lavender calm the mind, acting as a natural sedative". Now, I've tried sprays like this before and they never really did much aside from making my pillow smell nice, but this one must have something extra special because I've been falling asleep quicker and don't have as many thoughts racing through my head at night; instead, I just breathe deep and feel calmer. Placebo? Maybe. But, who cares, it's working!
Advertised
Are you excited about the new launches? Any new products you've been trying you want to give a shout out to?