 I really like the Garnier Ultimate Blends Hair range. Apart from the fact that the products smell deee-licious, they are also super affordable. I think that hair products are like mascara - some people's favourite product is bemoaned as not up to scratch by someone else because everyone's hair is different.
Still, I was delighted to hear that Garnier are adding another set of products to the Ultimate Blends range. I recently cut my hair into a very short bob after a heavy year of being a bit unkind to my hair. Super long hair extensions last summer and a heavy habit of highlighting left me in the mood for a change and in need of hacking off dry, thin ends, so I went for the chop and I'm very glad I did.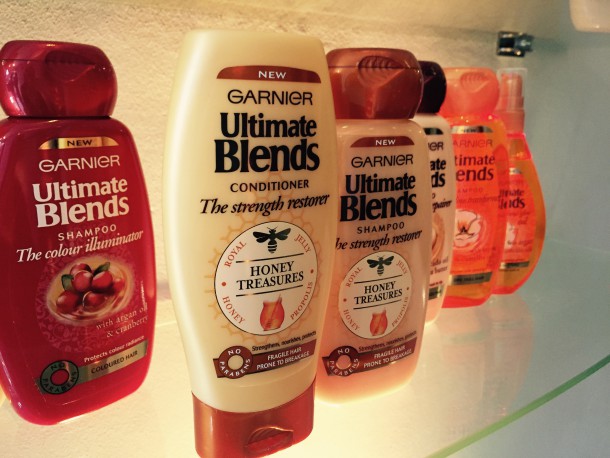 Now that my hair is in great condition, I'm determined to keep it that way, so I'm always on the lookout for products that will nourish my gruaig and keep it strong. The new Ultimate Blends Honey Treasures products are called 'the strength restorer'. Forgive me for the pun when I say that I made a beeline for these products! That was bad. I know. Let's move on - stop making a scene!
It's aimed at fragile hair which is prone to breakage, and if you're a (completely fake!) blonde as I am, you'll be interested in getting in on that action. Those with dry hair really love a spot of Kerastase (and man, do we ever), but these Garnier products are hard to beat on price and they leave hair feeling glorious.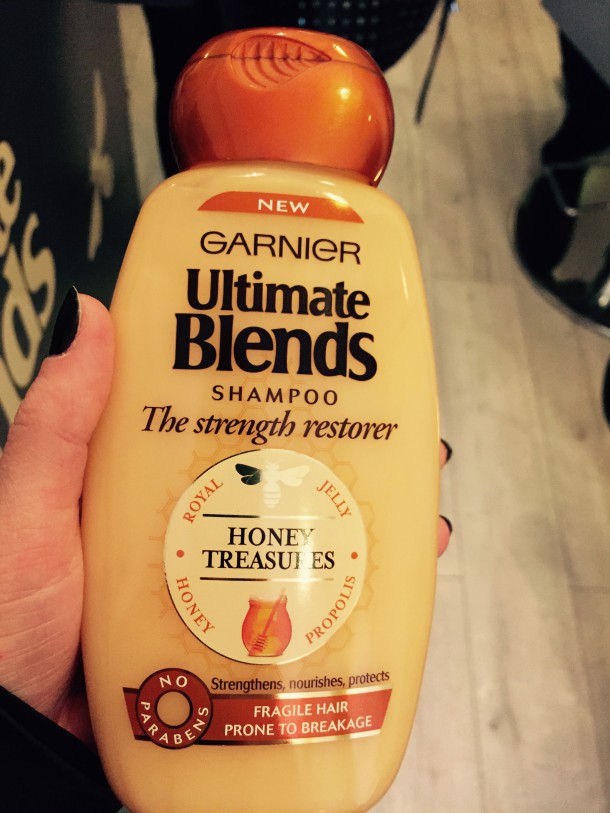 Advertised
The Strength Restorer has a shampoo and conditioner as you'd expect, but the one minute masks are my favourite products from Ultimate Blends. It's quick enough to throw into your hair in the shower in the morning, and it really helps to leave hair feeling more elastic, and looking glossy. The honey, propolis and royal jelly create an entirely divine scent and the products leave the hair feeling nourished but no weighed down.
The Strength Restorer Shampoo and Conditioner will set you back €5.49 for 400mls respectively, which is a nice big bottle. The Strength Restorer 1 Minute Treatment is €6.99 for 200ml, and the products will be rolling out nationwide from March, but available everywhere by April.
Do you like the Ultimate Blends products? Are you sporting a head of straw right now? Share in the comments.
Check out our hair section to read more about the stuff growing from you head!