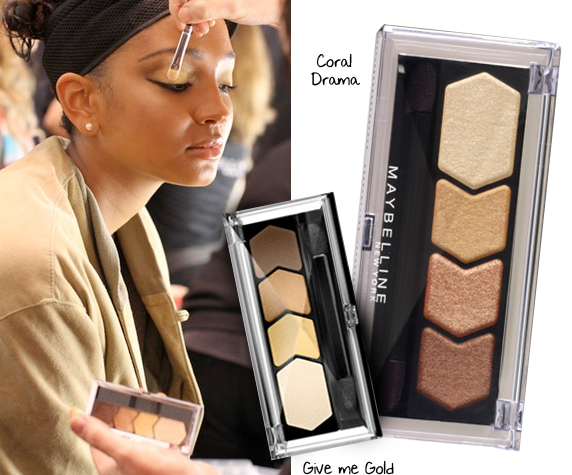 Flicking back and forth on WWD.com to take in all the looks from the SS11 catwalk shows, I flicked past a shot of one of the L.A.M.B models and then did a quick click-back. "I recognise that shadow palette," I said to myself, and went digging through my product-packed brain and bags of samples for an answer, Angela Landsbury-style.
The fact that Maybelline sponsors New York Fashion week helped to narrow the search a bit because the quad in question is the  long-winded Eyestudio Silky Glam Quad in Coral Drama, €9.95. Anyway, it turns out it's not that *exact* shade used by L.A.M.B, but one that's only available state-side called Give Me Gold.
You can see the pair of 'em above and to be honest it's too close to call. So, if you're feeling a bit spring-has-sprung already, then hey, here's your budget-priced intro into one of next year's makeup trends.  I've had a play about with the quad I have in my possession and while I've ascertained that the shades are a bit too warm for my cool skintone, the quality is good for the price, the textures are nice and the pay-off's not too shabby either.
A swatch on my fingers is after the cut.
Advertised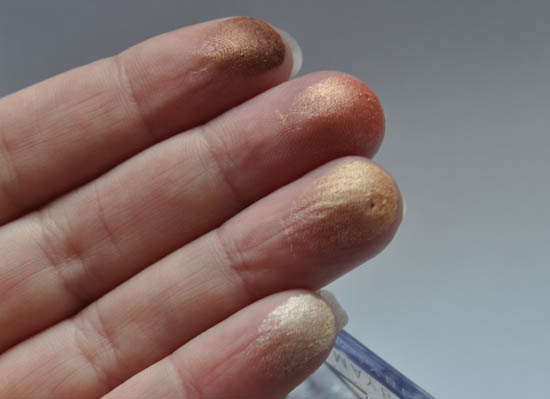 Definitely not one for those who don't go for shimmer, but these shadows are creamy, layerable and easy to blend. Not keen on the shades? Here're four more Maybelline quads you may want to get stuck into so: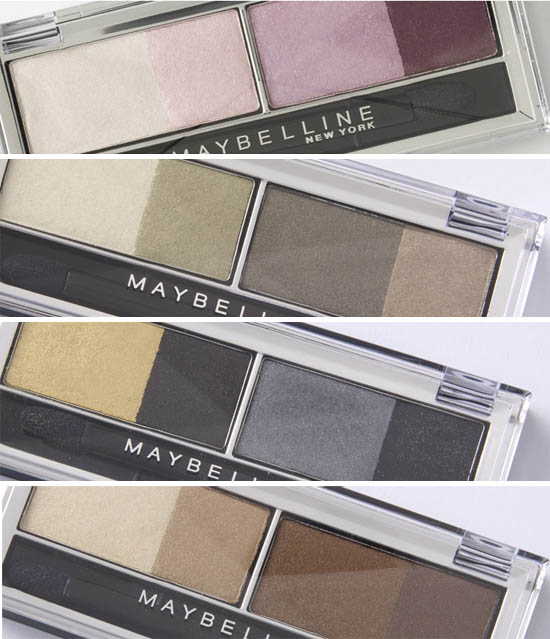 From the top we have:
Vivid Pinks
Natural Impact Green
Smoky Glam
Natural Impact Brown
Advertised
Model shot courtesy of WWD.com