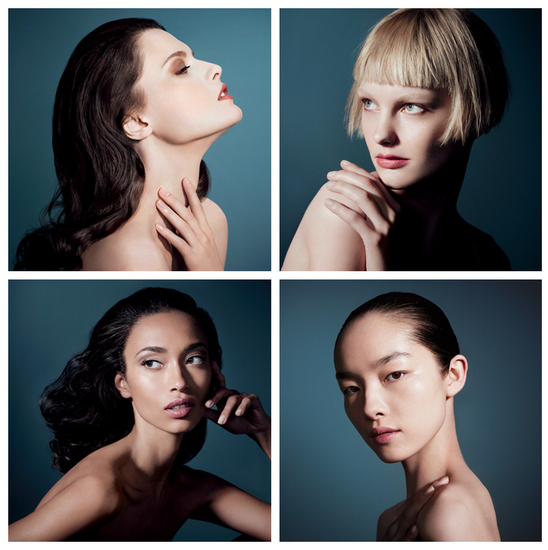 Oh boy, this is a good 'un. Not content with offering some truly amazeballs foundations that have pretty much achieved cult status, the Armani Beauty peeps have been busy inventing a brand new category of makeup.
Yes, you read that right. And no, it's not just clever marketing speak. We've seen, played with, tested and worn for this for the past week and can tell you there is nothing else like this on the market today.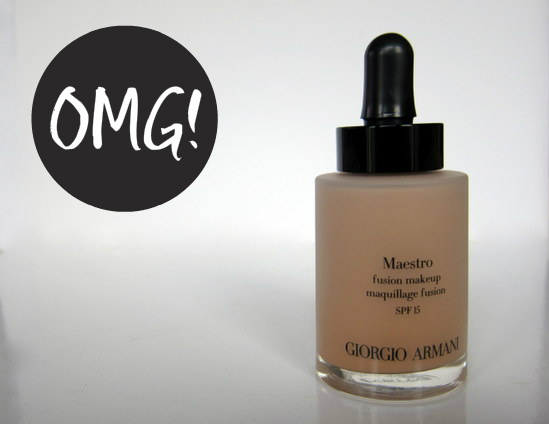 Eight years in development, Giorgio Armani Maestro Fusion Make-Up Complexion Perfector is decidedly not a foundation. It's not a BB cream either, or a tinted moisturiser, or anything else you've already got in your kit. These products are normally made with four main ingredients, in greater or lesser quantities - pigment, water, oil and powder. What makes this oh-so-special is that it's made solely with smart pigment, and a blend of five oils.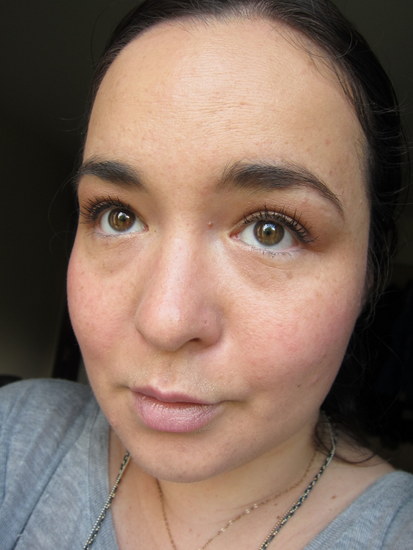 Advertised
 No make up make up look - also wearing Chanel Rouge Coco Shine in Empreinte on lips; LUSH eyeshadow in Sophisticated with this Clinique mascara and this Armani cream blush.  Please ignore ginormous dark circles!

And don't fret if you have oily skin, because this baby is entirely non-comedogenic and won't clog your pores. And it doesn't feel oily in the least, so don't let that put you off. Have you ever used a great dry oil and been amazed at how quickly it disappears into your skin, leaving it nourished and soft? That's exactly what's happening here.
The oils evaporate at different rates to provide decent levels of moisture throughout the day. Lotus oil is in the mix so we're getting skincare benefits too, and actually that's what this feels like to apply – a nice, nourishing treatment, that's also perfecting your skin. It genuinely looks and feels like bare skin – but bare skin that is beautiful, perfected, and almost airbrushed.  The finish is matte, but luminous – I know, a hard concept to wrap our heads around, but it's true.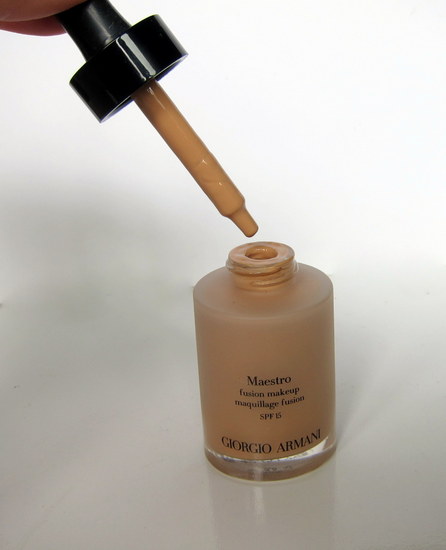 Now, a word of caution – you only need the tiniest amount as this is very fluid and spreads a very long way. The bottle comes with a dropper and one small drop covers my face; a second layer gives the perfect amount of coverage for me (I'd describe it as medium). This is definitely buildable.  It's long-lasting without primer or powder – it wears best alone, over moisturised skin, though by all means add a little powder if you'd like.
Available in 10 shades, this will be available from September 1st exclusively at BTs Dublin and Cork, for €45.00. It will be accompanied by the Giorgio Armani Maestro Eraser (€32.50) – a hybrid concealer/skincare product to fight dark circles. By the states of me in the photo above you can see I desperately need that, so we'll bring you more on it anon.
Advertised
What do you think ladies, will you be checking it out?