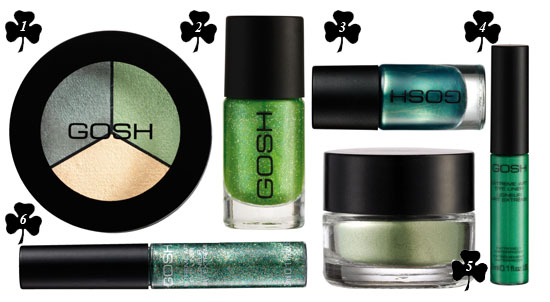 The day of booze, parades, national pride and most importantly from my perspective, not having to go to work, is nigh. In fact, yes, St Patrick's Day is tomorrow. Are you doing anything special? If so, seeings as how we're supposedly honour-bound to wear a bit of emerald on the day, here are six picks from Gosh which'll fit the bill, without breaking the proverbial bank.
Trio Eye Shadow in Green Valley, €11.99
Nail Lacquer in Green Hawaii, €8.50
Nail Lacquer in Golden Dragon, €8.50
Extreme Art Liner in 12, €10.99
Effect Powder in Kiwi, €9.99
Extreme Art Liner in 22, €10.99
Advertised
Got any of the shades above? How do you find 'em?