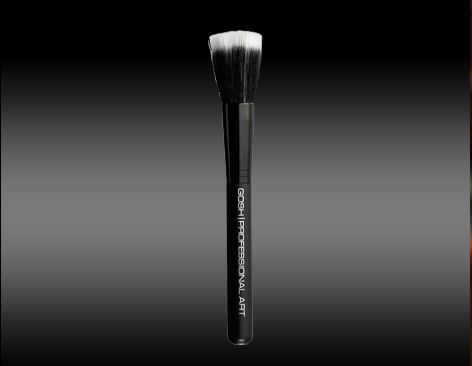 As a dupe for MAC's much pricier 187 brush, I've read some good things about Gosh's Light Weight Duo Fibre brush and when I saw one on a Gosh stand in Superdrug in Bristol airport yesterday, I snapped it up.
First impressions? It's not got as wide a head or as firm a feel as its MAC counterpart but it's got the same black/white fibre and hair head, so it looks very similar. Because it's got quite a lot of 'give' when you pat the bristles down, I'd wonder how good it'll be with heavier formulations - the 187 prefers fairly runny liquid foundation. The bristles bend under a thicker product and don't buff as well. This one seems flimsier, so might be better for powder blush or bronzer application.
However, I haven't actually tried it yet, so it could well turn out to be the holy grail of brushes. Even if it doesn't cut the foundation-mustard, for £12.79, it's not really going to break the bank, is it? And if it is a decent dupe for the 187 then it'll save a whack of cash.
Advertised
Oh, and  I'll update you on my progress when I've given it a whirl.