 Please excuse the title pun; I just couldn't stop myself.
We have a long standing relationship with hair extensions here at Beaut.ie. We've tried microbead extensions. We've tried various sorts of keratin bond extensions. 
Like going for a pixie cut, getting extensions can be a bit addictive. It's instant gratification, and there's nothing as satisfying as achieving a change straight away. I had my first (and only, till now) experience with hair extensions last year, when the folks at Great Lengths gave me an enormous transformation, just to show us what Great Lengths can really do.
Here's a reminder photo, in case you're interested. You can see how short it was before the transformation by reading the article I wrote last year; just click the link above.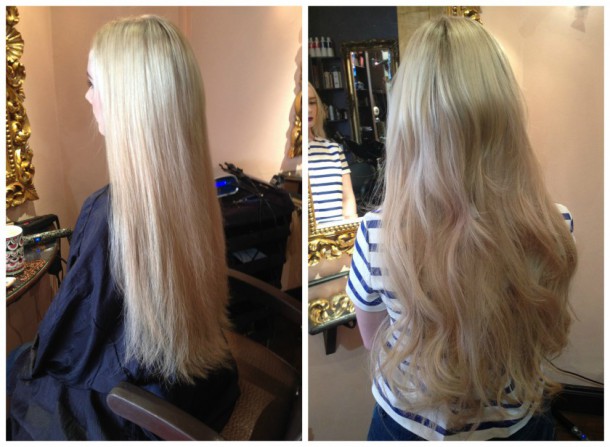 That's some hair, especially given that none of it below the neck was mine! The extensions were fun, but such long ones were an awful lot of work given that I'm not the sort of person who puts a lot of work into her hair. I had the extensions removed after a few weeks and hadn't bothered with them again until recently.
It all started when I got a bad haircut. I had one of those experiences your friends always tell you about where a stylist just does something to you without your consent. So I left a really reputable Dublin salon with my hair so 'thinned out' that it felt like it had lost all its mass! It knocked my confidence in the way that only having something done to your appearance that you didn't want will do. I looked into some extensions for volume rather than length.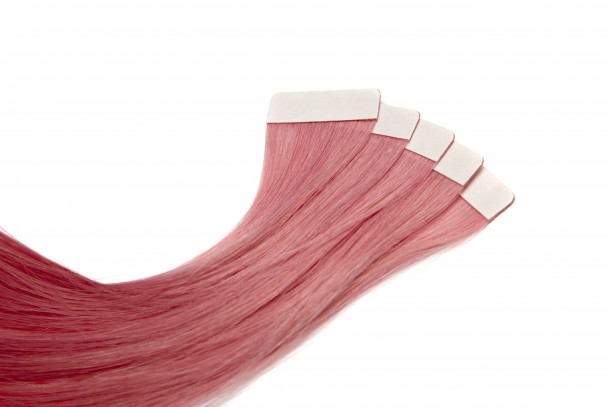 Advertised
Great Lengths Apps are a recent addition to the brand. They are basically traditional tape extensions, but with a difference. They last around a month (though mine have lasted longer) and once you have them removed, you can keep the hair and just have new tape applied. So if you take good care of the extensions, you can reuse them over and over.
I headed into Cowboys and Angels in Dublin 2, to Valerie Patterson. She is responsible for the crazy transformation on my hair last year, and is renowned for her expertise and knowledge. If you head to the Cowboys and Angels Facebook page, you can see a little video of Valerie applying my Great Lengths Apps. It basically involves taping the extensions to a piece of your own hair, and then reinforcing the bond with a second piece of special tape. A month in, I haven't found any damage to my hair at all, and when I go to have the extensions removed, the guys at Cowboys and Angels will apply a solution which dissolves the tape, and then gently remove the extensions from my hair!
There are a couple of drawbacks with Great Lengths Apps. Because the tape will get in the way, you can only wear your hair down or tied back without disturbing the parting - if you try to pull your hair back from your forehead; for a classic bun, say, the tape will buckle and won't lie flat. These are much less versatile than regular Great Lengths, which also last up to four months. However, apps are cheaper. If you're just going for a little extra volume as I was, then ten pieces of hair might do it. At €25 per piece, that's definitely not cheap, but a transformation like the one I had last year would cost well over €1000, so extensions always mean serious money.
Here is the before and after -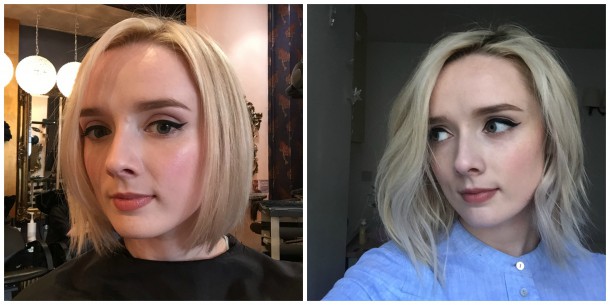 As you can see, I have a bit more length at the front (just for fun), but mostly, I've got more hair. It's bigger and more voluminous.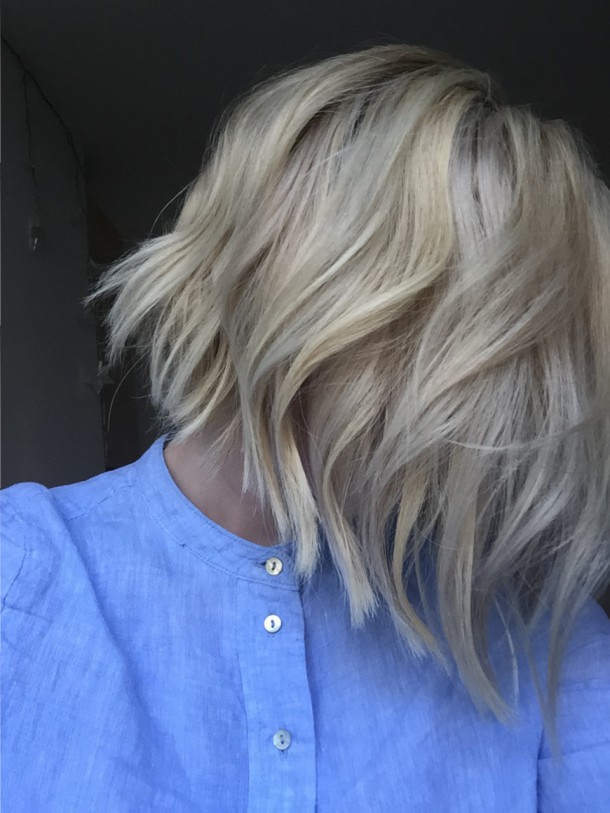 Advertised
Styling with the tapes in isn't particularly difficult, but I do freely admit that the apps are more annoying than regular Great Lengths, which have very small bonds and move with your hair. For the extra volume, though, I'll happily put up with a little bit of inconvenience.
What do you think? Would you ever opt for tape extensions? And do you think more hair is ever worth this kind of money? To the comments!