 When we think of trans-seasonal skincare, we usually think of skin that is stressed out by cold weather and central heating as temperatures reduce from autumn to winter. But those of us with even slightly sensitive or reactionary skin can experience the unpleasant symptoms of distressed skin AGAIN as the weather alters between late winter and early spring.
Temperatures heat up very marginally outside but can still fluctuate, and it can become very cold. We continue to use central heating indoors so skin becomes dehydrated. And central heating combined with fluctuating temperatures outside can cause the skin's oil production to go into overdrive. All this will combine to create that most enraging of skin complaints - very oily, but flaky skin. It seems so counter-intuitive, and it's there on your face for all to see.
Instead of going to extreme measures to combat the oiliness - like using alcohol-based products - you could try to rebalance your skin by trying this overnight rescue routine. If you find that you still need more, here are four products that will help:
Kiehl's Skin Rescuer Stress Minimizing Daily Hydrator 75 mls (€35)
If your skin is hot, irritated, and red due to dehydration, this product will help. It contains chamomile, glycerin and squalene (an olive derivative that mirrors the natural sebum produced by the skin), all of which help to visibly calm angry skin. I use this only as a treatment to calm my skin when I really need it. I wouldn't recommend everyday use as this product contains shea butter, which can cause congestion in skin prone to breakouts. On the days when you really need it, though, this one is a skin saver! It makes a visible difference to red, disgruntled skin.
Avene Cicalfate Repair Cream 40 mls (€13)
This  is essentially a product to use when nothing else will work. Much to my great irritation, it contains mineral oil, which is more or less just paraffin and cannot be absorbed by the skin. However, it also contains good things like glycerine and zinc to calm irritated skin. I'd use this by itself on dry patches on the body. However, it can be applied as the last product in your facial skincare routine to increase the absorption of other products and form a protective barrier over the skin. Essentially, you can use this as a supplementary treatment to speed up the process of repairing banjaxed skin.
Advertised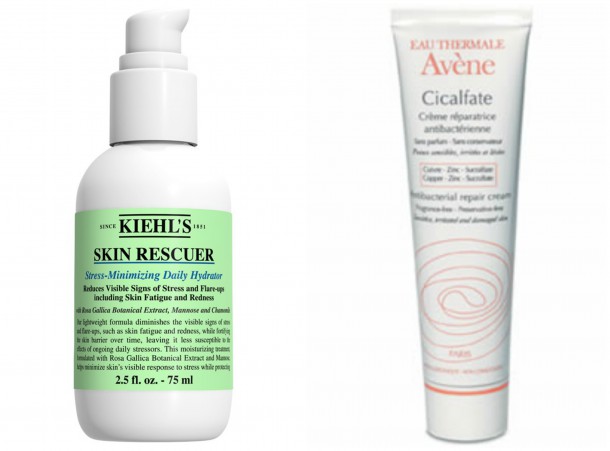 Clarins Lotus Face Treatment Oil 30 mls (€39.50)
A facial oil designed for oily skin, this is simply the best product in its class. If you have oily skin that's exhibiting dryness or has been driven into overdrive by weather or the use of alcohol based skincare, this is for you. Using a facial oil soothes the skin and encourages it to stop over-producing oil to compensate for dryness. Ironically, this will make your oily skin less oily, and help it to feel better and return to normal without irritation.
We recently sneak peaked the new Clarisonic Aria ahead of its release, and though the price is enough to make you double over and start wheezing as though you've been winded, it is excellent. We've tried the more affordable alternatives, and ended up with a sore, red face for our trouble.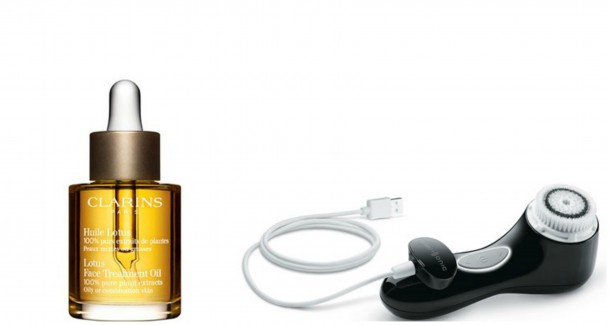 The Clarisonic does not work for everyone, and the idea that skin purges, or 'gets worse before it gets better', is nonsense. However, there is a return policy with the Clarisonic if it doesn't agree with you, so check that out if you're considering investing.
The new addition to the range - the Aria - is the gentlest and most convenient model yet. Obviously, it should not be used on sore or badly irritated skin, but the chances of skin getting into such distress are lessened by using the Clarisonic in the first place. The fact that it frequently and gently exfoliates, thoroughly cleanses and increases product absorption means that it is just easier to keep your skin on track as the seasons change. I love it, and for someone who simply does not manually exfoliate, that's really saying something.
Advertised
How is your skin doing as we head toward Spring? And what are you doing to help it along? Let us know in the comments.