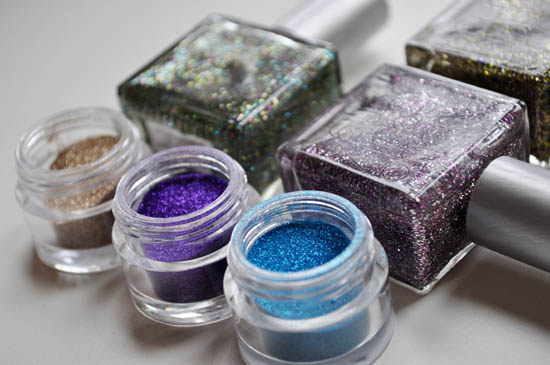 Lorraine gave us her tell the truth and shame yourself scarlet product the other day, and now here I am 'fessing up to (one) of mine.
We had a Yes/No take on glitter before Christmas: Jane Cunningham from British Beauty Blogger came down firmly against the sparkly stuff while Fluff and Fripperies' Emma Henderson declared herself all for it.
Me? Well, I used to regularly glitz up my eyes every weekend until I got so fed up with still picking glitter off my cheeks on a Tuesday that I stopped. That, and I kinda felt it was a bit, er, undignified now that I wasn't 25 anymore. But there's one place I never stopped bringing the bling: my nails.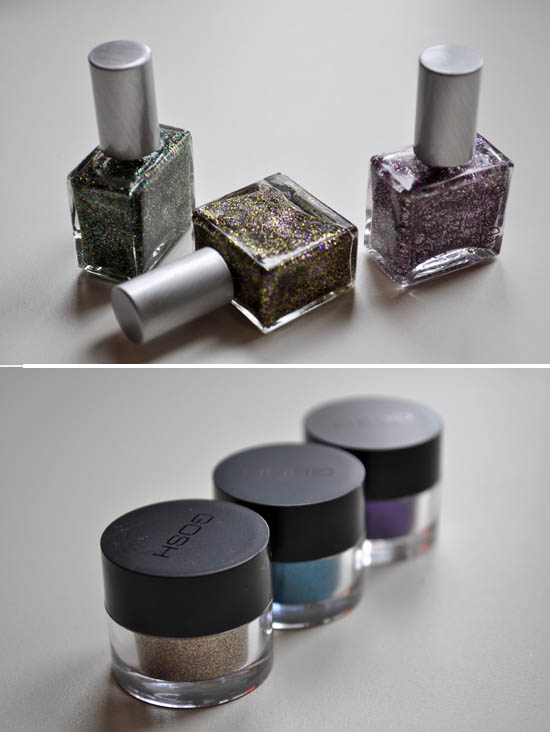 Rescue Beauty glitter polishes cost $18, you'll pay a hefty whack for shipping; Gosh's Nail Glitter costs €6.99
Advertised
In fact, the older I get, the more I seem to adore glittery talons. Sequins, pailettes and sparkles - yep, I'll have 'em all on hands please and the very best glitters I've come across are from Rescue Beauty Lounge, a US brand which has a nail bar in New York. All too often glitter polish looks great in the vial but is a wishy-washy let down on the hands. This stuff? Full, flashy coverage in two-to-three coats. I bought two of my bottles in-store there after a manicure, and my third, Locavore, was a surprise pressie from Himself this Christmas after I admired it and then left the page open on my laptop - quite unintentionally, actually.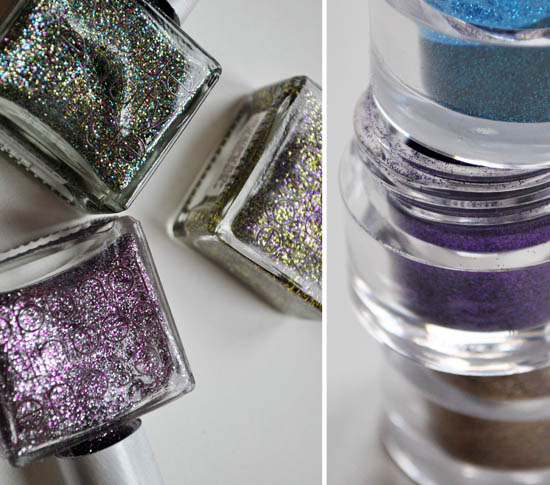 Rescue Beauty glitters in (clockwise from top left) Locavore, Look Rich, Be Cheap and Frugalista; Gosh Nail Glitter in (top down) Blue Sapphire, Amethyst Purple and Gold
Gosh's glitter pots are also a great way to get on the blingin' bandwagon: Lynnie recently gave us a neat step-by-step on the easiest, least messy way to use loose glitter and I recommend a read if you intend to indulge, it really is the best way to do it. These work excellently as an accent nail; they're nice mixed with each other and you can use them to create glitter tips too - just paint on a careful line of clear varnish for a fake french then quickly dip talons into the pot. Great stuff altogether.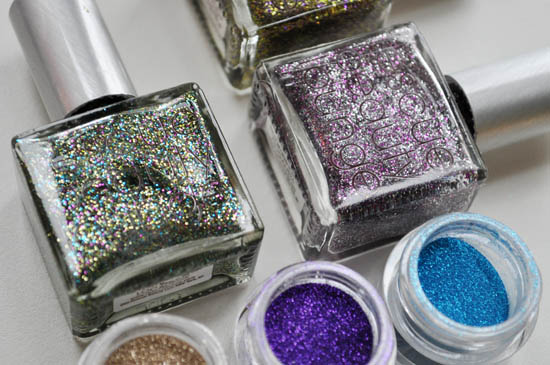 Advertised
And as for removal? I'm gonna just 'fess up and admit it. Feck all that tinfoil wrap palaver: I PICK IT OFF, BITCHES.  It's the easiest way.
Psst: I'm not alone in the Beaut.ie fambily for my love of the sparkles - Lynnie's a fan too. Check out her recent purchases from the Nicki Minaj for Opi collection for even more reflective goodness.
Get Beaut.ie Delivered
Stay updated with Beaut.ie newsletters full of the latest happenings at Beaut.ie as well as great offers and things we think you might find interesting .