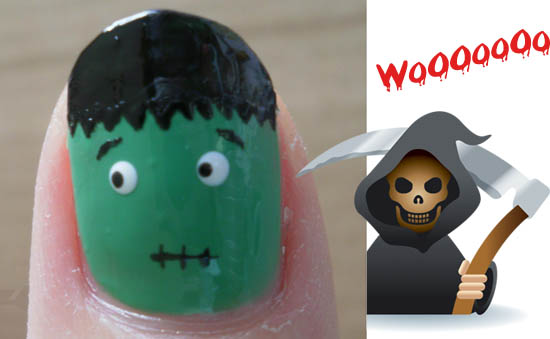 Even if you're not going all out and wearing costume this Halloween, that doesn't mean your nails can't get dressed up! It's an excellent time to try something that you perhaps wouldn't usually go for, whether that means full-on nail art or just a colour you wouldn't ordinarily wear.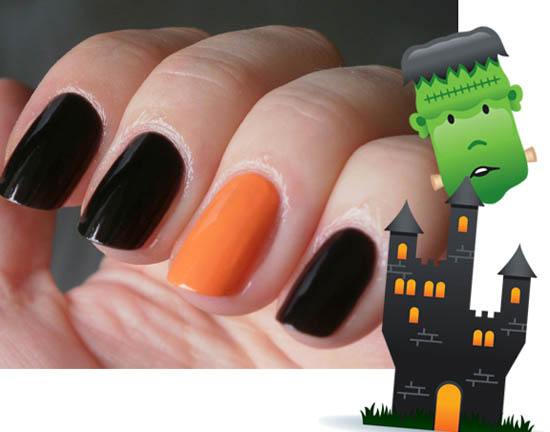 If block colours are your thing, how about rocking one Halloween nail on each hand? Try breaking up a black paint job with an orange or red accent nail worn either on your ring finger or thumbnail.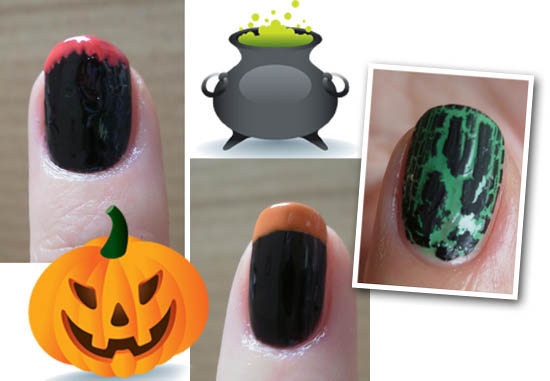 For some easy Samhain nail art, you could also put your shiny new bottle of Barry M Instant Effects to work - layer it on over orange, red, or murky green for a pumpkin-ish, vampiric, or Frankenstein-y effect. Alternatively, break out a reverse French or half-moon mani a twist by topping or tailing a black mani with orange or red - a drippy effect will look all the more eerie.
Advertised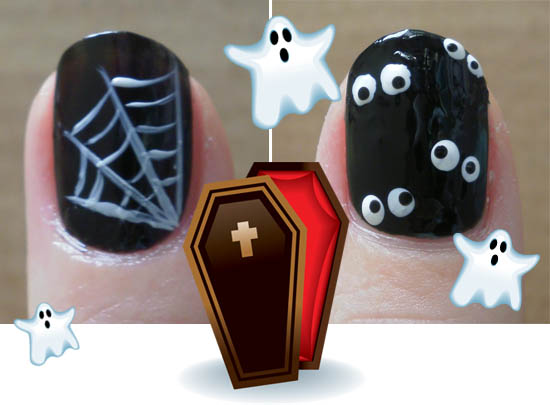 The more adventurous among you may like to try your hand (hur hur) at something a wee bit more complex. That white Essence Tip Painter I used for the tuxedo nail art would come in handy to create cobwebs or skulls and crossbones on a dark background, while spiders, pumpkins, ghosts, skulls, lines of Frankenstein-esque stitches and even bats can all be created easily enough using the tip of your brush.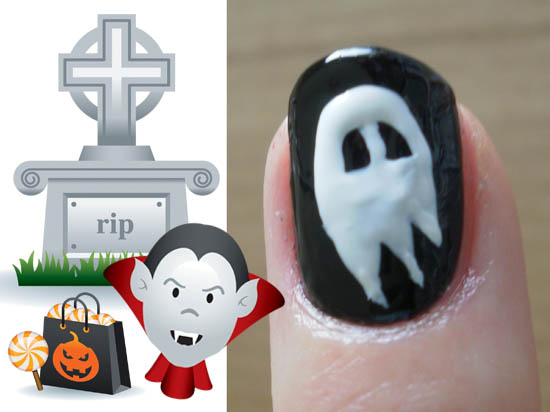 If you're after something a bit more Twilight, meanwhile, check out MissChievous' fangtastic tutorial on YouTube!