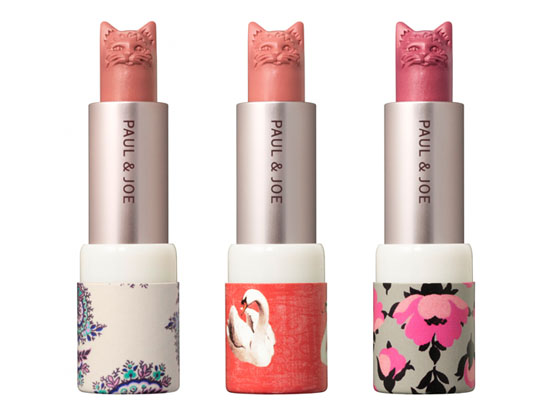 Pretty much everything Paul & Joe produce makes every last fibre of my being shriek "waaaaant!!!", and this limited edition set of lippies, £16stg each, from their Autumn Winter 2010 collection is no exception. The tip of each bullet of colour is shaped like a kitty head, complete with engraved whiskers, and the tubes themselves are similarly things of beauty. Vintage in feel, they're emblazoned with the colourful swans, graphic florals or paisley motifs from the brand's AW 2010 fashion line.
Now ... let's take a moment to get over the excitement and consider a couple of practicalities. I'm not sure that having cat's heads on top of lipsticks is going to make for easy application - if anything, I suspect it might actually make things more difficult! And after a couple of uses, that pretty kitty is going to begin to look a bit decrepit.
Advertised
Do you love them? Hate them? Not give a toss about them? And would you be able to bring yourself to use them if you did make purchase?