 Finding the right foundation can be tricky at the best of times, but finding a good one that doesn't break the bank, well that's another battle. Budget cosmetic lines these days really excel in terms of products like lipstick, eyeliner and mascara but can often fall short when it comes to options for creating a good base. I'm not a make-up snob, some make-up artists can be but in general my philosophy is; as long as it works, I'll use it. I have a mix of high end and high street in my kit and will happily swap between using Estee Lauder and Catrice, because ultimately, it doesn't matter once the job gets done and the results are there.
If you're looking for something that will give a natural finish through the day Soap & Glory Show Good Face foundation (€14) works well on most skin types to give an even coverage that's not too "make-up-y". I also like Maybelline Fit Me Foundation (€11.99) which is a bit of a dupe for Chanel Vitalumiere, but be warned, as with it's more expensive counterpart this can turn shiny on combination skin so if you're in that camp, keep a little powder handy for touch ups. Bourjois Happy Light foundation (€16.99) is another option I love, giving a natural, luminous finish to brighten up a tired complexion.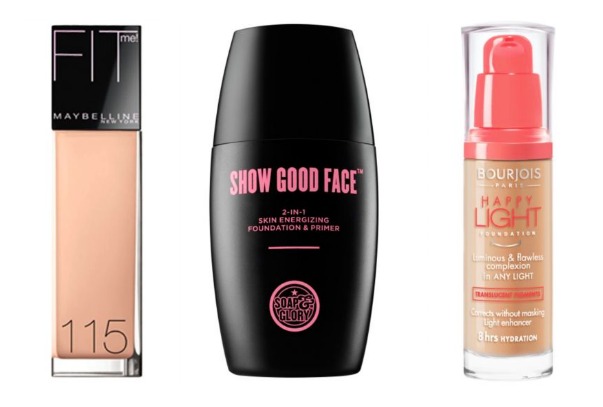 Mousse foundations seem to split opinion for those with combination or oily skin, some people love them and other just can't get on board. If you are a fan then it's worth checking out Catrice 12 Hr Matte (€5.49) and ol' reliable Maybelline Dream Matte Mousse too. Alternatively you could try the Rimmel Stay Matte mousse foundation (€7.79) which comes in a tube instead of a pot. To avoid "mask face", I find these types of foundation are best applied in small amounts with fingers as they need more blending than you might expect.
When it comes to medium and fuller coverage there are some great options out there including Sleek Crème to Powder Foundation (€10.49), which comes in a whopping 30 shades. I'm also a fan of their Bare Skin Foundation (€11), a buildable formula you can wear as a light finish right up to medium/full. If I could give out gold stars I would, seriously.
Advertised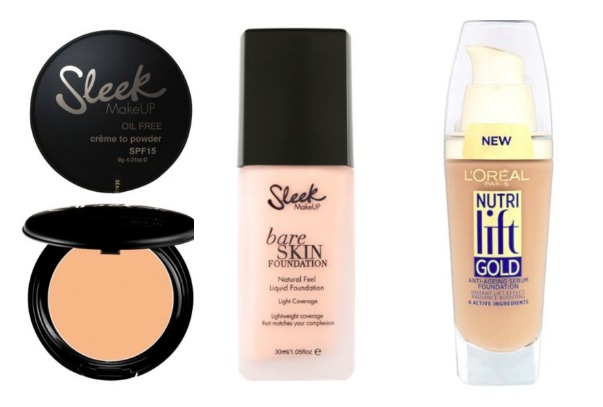 For those with drier or more mature skin it can be difficult to find your perfect fit on the high street but L'Oreal Paris Nuti Gold Anti-Aging foundation (€21.49) performs well. It is designed for mature skin so there's a slightly warmer tone to the shades which means you have to test out different ones to find the correct match. Apply with a damp sponge or mix in with your moisturiser for a sheer finish or build up for more coverage.
Of course foundation is just one part of creating a flawless base, primers, concealers and powders all play a part. I have to give a mention to the new Wet n Wild primer (€4.99), which, I've been testing out. It was launched last week and everyone has been raving about the smooth formula and how it's a dupe for Smashbox photo finish. I'm not entirely sure whether I agree with that sentiment but I do like it a lot and you can't argue with the price tag.