 In this warm weather, (is it just me or is everyone MELTING in the humidity?) there's just no place for heavy make-up during the day.
See, I've made the mistake of sticking to my evening foundation, or the make-up I'd wear through the colder months of the year, and by the end of my working day, it's either slid off my face entirely, or gone all patchy and, well, crap looking. What's more, a full face of make-up can be such a pain in the proverbial when you're rushing out the door.
So if you prefer to spend more time hitting the snooze button and less time on your face, help is at hand. Here we share our top tips for a natural make-up look in just five minutes.
Prep the skin
Granted, this one's fairly common sense. Apply a light, hydrating moisturiser to your freshly cleaned face and throat. We tried Dr Jackson's No.1 day cream last week and absolutely loved it.
Do this the second you wake up and then get the kettle on, giving it a chance to settle into your skin so you're ready to rock for the following steps.
Prime the skin
To ensure that your natural look doesn't disappear by the time you've hit the office, you'll be needing a decent primer. This will even your skin tone, reduce pore visibility and ensure your foundation/tinted moisturiser or BB cream goes the distance.
Here are three products that come highly recommend: Benefit's Porefessional, Make-Up Forever's HD Primer (handy also if you're an avid selfie taker) and Faces Perfecting Skin Smoother. The latter being this writer's all time favourite for how super smooth it makes your skin.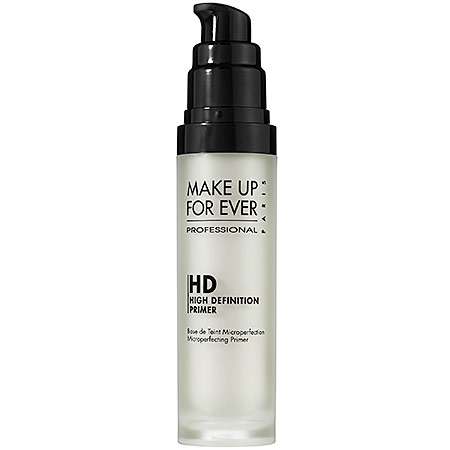 You might think skipping this step will speed things up for you but a suitable primer is an investment and will save time on reapplying your make-up later on. So make primer your new best friend.
Let there be light!
For a natural dewy look, a liquid illuminator works wonders. Mac's Strobe Cream is a firm favourite among beauty enthusiasts. Lash on a raisin-sized amount of this underneath your foundation (not over, unless you want your whole face to glisten) and prepare for the onslaught of 'wow, don't you look amaaaazing' compliments.
If you dare to go bare and decide to do without the following steps, an illuminator will help inject some life into your skin all on its own and save you from the 'are you feeling under the weather today?', 'no, this is just my actual face, but thanks' conversations that may or may not unfold throughout the day.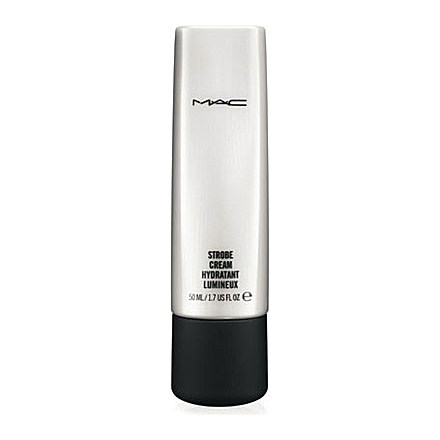 Cover Girl
And now for some coverage. If you're after something lighter than what you'd wear at night, Mac's Mineralize Satin Finish gives a lovely dewy glow. So too does Benefit's Oxegen Wow foundation.
Or do away with the foundation entirely and opt for a BB cream (we reviewed some great BB picks here). Now, normally I apply my foundation with a brush but when you're in a rush, this can take too long. Invest in some decent triangular sponges (Make-Up Forever sell great ones that don't just absorb all of your product) and your face will be covered before the kettle's had a chance to boil.
And if you want to go even more natural, mixing an illuminator with your regular foundation (the one you've been using through the depths of winter) can save time as well as lightening up the heaviness of what you're used to wearing at night.
Advertised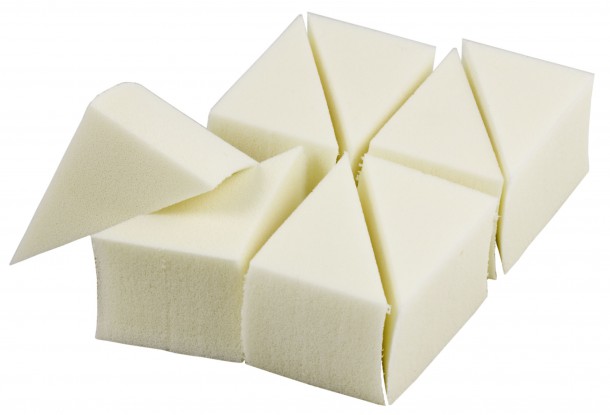 Or if you have to get the toast on and need to shave off a few more minutes, you could skip the foundation part entirely and simply opt for concealer to remove the dark circles under your eye. Don't apply your concealer in little blobs though, apply it in a triangle under your eye and blend outwards for a time saving natural look.
Get some highlights
Keeping with the natural look, a liquid highlighter (this time over the foundation) can further enhance your look.
If you're feeling a little on the pasty side, Benefit's Benetint or Moon Beam can add a little life to your cheeks and double up as both a highlighter and a blusher. Giorgio Armani's Fluid Sheer is also a much-loved highlighter that can be used on its own, mixed in with your foundation or applied directly over the cheekbones.
Or something like Nars' 'The Multiple' sticks can save you time in that it can be used as a highlighter, blusher and even works on your lips. Multiple by name, multiple by nature.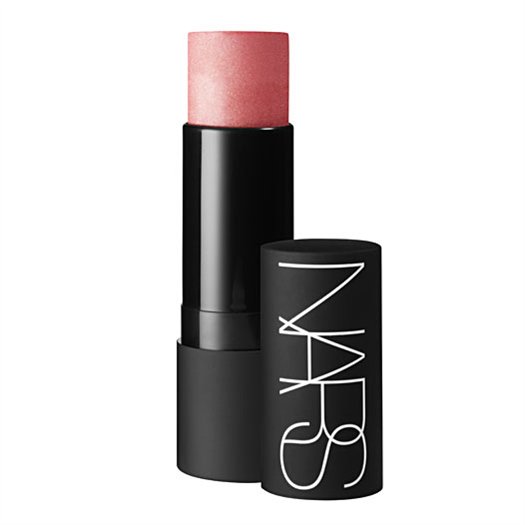 Frame that face
The brows, don't skip the brows. Whether you're going for a natural look or fancy a bit more depth, you just can't skip the brows. If you're used to defining yours, you'll know your shape well by now. Otherwise your best bet is Benefit's Browzings or, for a cheaper but just as effective alternative, Urban Decay have Brow Box which comes in both a light and darker option. I recently lost mine and have yet to come to terms with it, I love it that much.
If you haven't got a specific brow kit, or just couldn't be bothered, a decent brown/grey shadow and a sharp angled brush will give you definition in seconds. The trick is in the brush though, a regular flat eye shadows brush will give you brows like Helga from Hey Arnold.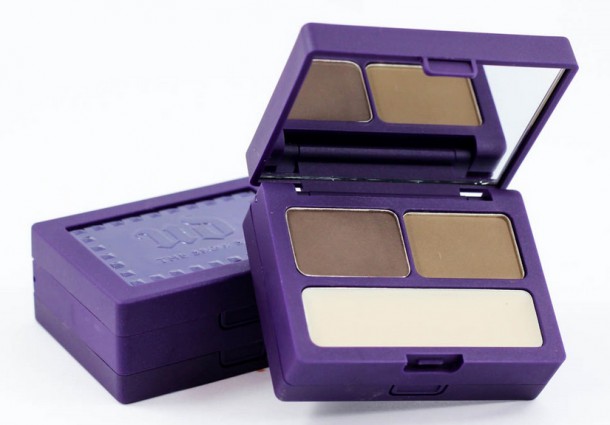 Flutter those lashes
Mascara. All you need now is to add a little definition to your lashes. On the subject of Urban Decay, their Big Fatty mascara is SUPER easy to use and really will give you nice long thick lashes. Some of you are fans of Benefit's They're Real, and Charlotte Tilbury's mascara also gets our Beaut.ie vote.
For a natural look, avoid layering too much on your bottom lashes, either go without entirely or just keep it light. Also, save time getting bits of mascara on your upper lid or cheeks by holding a spoon to cover the area as you apply. Quite the handy make-up hack, this one (just wash the spoon before you dive into your Cheerios, mind).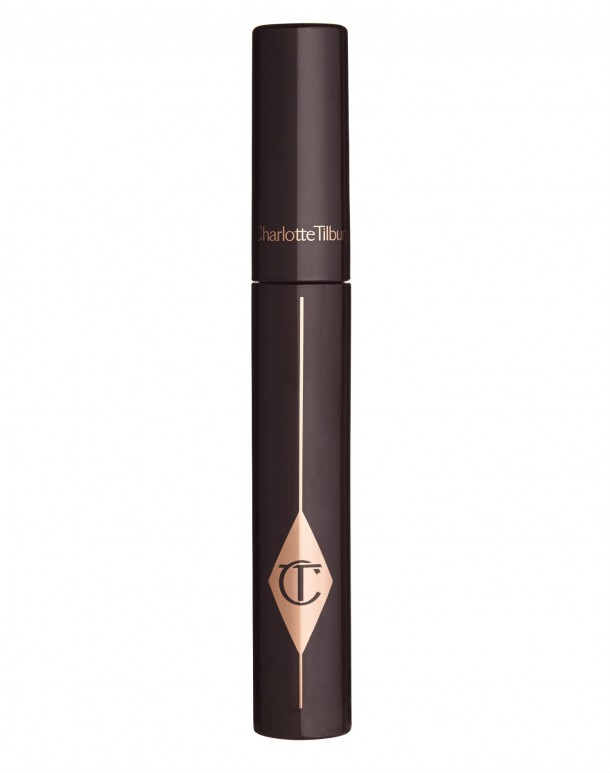 Mwah!
LFor people with a nice rosey tint to their lips, you can probably skip this part or lash on a bit of Vaseline but personally, I look a little ill without some hint of colour on my rather pale smackers. The Body Shop's tinted lip balms are a goer here, considering you can apply it with your fingers. Simples!
And if  you can't bear to part ways with your lipstick, opt for something with a hint of peachiness and a little hydrating moisture to warm up your barely-there look. If you want to dull down your favourite lipstick (something you'd wear in the evening), layer a little translucent powder over it for a lighter, less magnified effect.
And, hey presto, you're done! It might sound like there are a lot of steps but with a bit of practice, you'll be flying through this rouine. Even on a Monday morning.
Advertised
And there's still time for a(nother) coffee.
What is your morning routine? Are you out the door in five minutes or do you spend time blending and contouring? We'd love to hear about what you use and how long you spend!