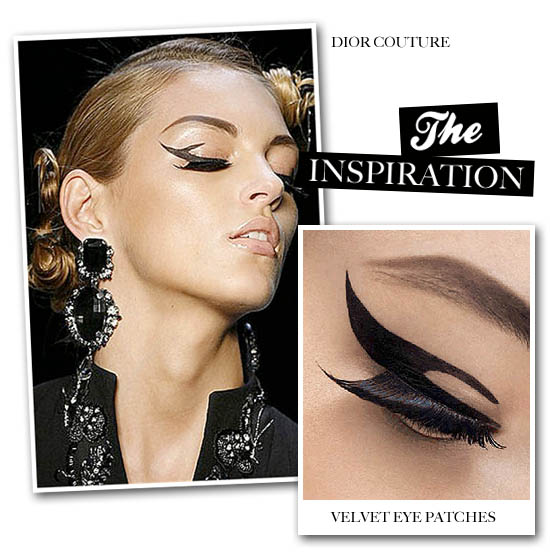 Remember those amazeballs double-liner Velvet eye patches from Dior for Fashion's Night Out? Yep, the ones that cost €69 quid and you'd get one wear out of? Well, this week's tutorial is not only a perfect New Year or big night out-appropriate one, but it also dupes the look of those velour babies perfectly. Happily, for far less cash too.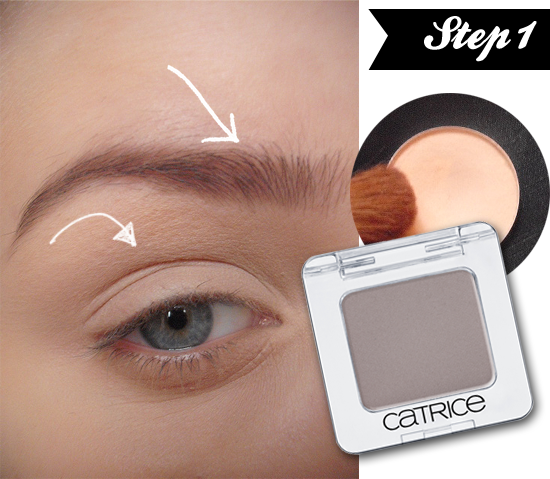 1. I filled in my brows with Catrice eyeshadow in Starlight Espresso and prepped my lid by applying concealer and powder and doing a light wash of Brule eyeshadow by Mac on a big fluffy brush all over the lid.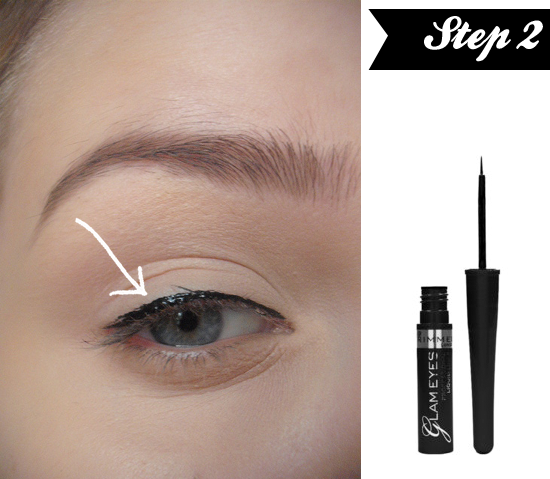 2. You can use whatever method of lining you prefer, I decided to use Rimmel Glam'Eyes Liquid Liner in Black. To start off you want to line the lashline, making sure you're covering any bits of skin between your lid and lash. Don't worry about it being neat, as long as you have that evenly covered lashline.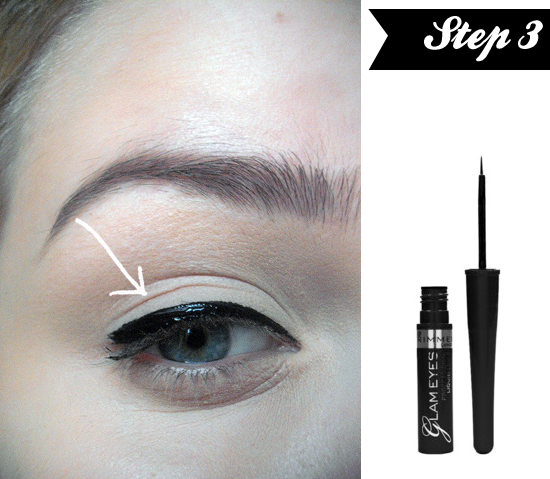 3. Next, you want to thicken and even out the liner, make sure you go all the way into the inner corner and not too far out the outer corner. If your eye shape is different from mine, for example, if you dont have as much lid-space, simply leave the liner fairly thin. If your eyes are rounder, don't go too thick with the liner in the middle of the eye, concentrate more on making it thicker near the outer corners.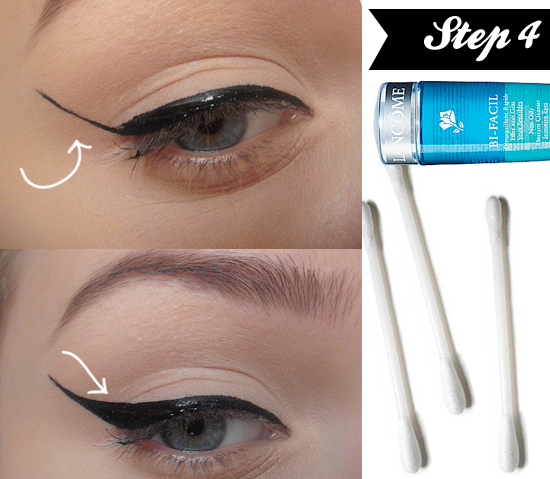 4. It might be a good idea to have cotton buds and some eye make-up remover close by for this next bit. You want to create a wing that is absolutely too long and try make it look good. I found that by using the end of my brow as a guide I was able to get a good angle and length. I did a single line first and then joined it up to the lining on the lid. Keep the tip of the wing as fine as you can, don't be afraid to go in with a cotton bud to fix this if it's looking a bit stumpy.
Advertised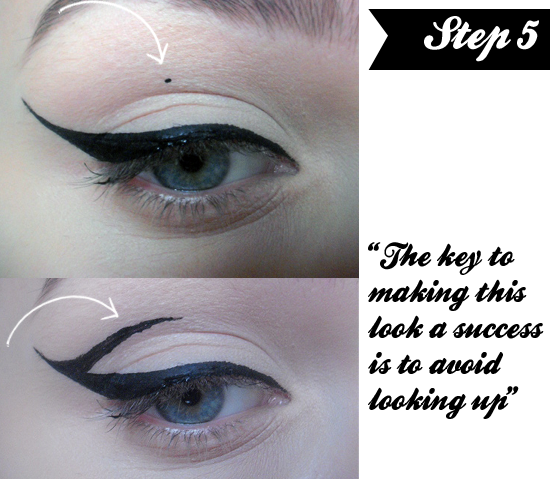 5. The key to making this look a success is to avoid looking up. The way I always do liquid liner is to look down into a handheld mirror and keeping my eyes open (please don't pull your lid taught by pulling on your lashes girls, its not going to work AND you'll be left with no lashes!) Now for the next step, you want to mark the place where you want to take the liner in. The best place to take the liner in is above the moving lid, near where your crease is but so that you can still see it with your eyes open (this is a handy way of creating a fake crease if you don't have one).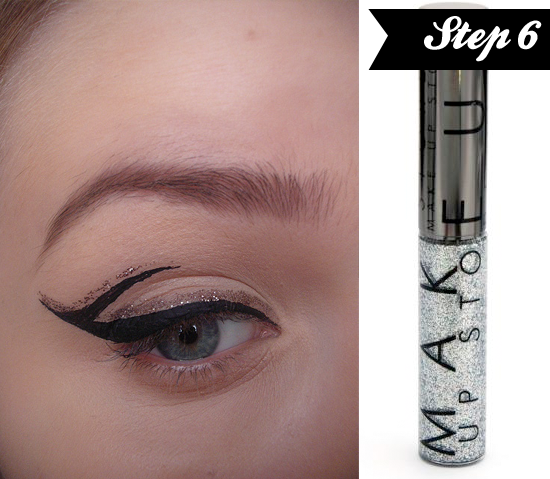 6. Allow the liner to be completely dry before this step. Take your favourite glitter liner (I used the Make Up Store's glitter liner in Show Stopper) and line above the line on the lid, above the crease liner and above the wing. This step of course is completely optional.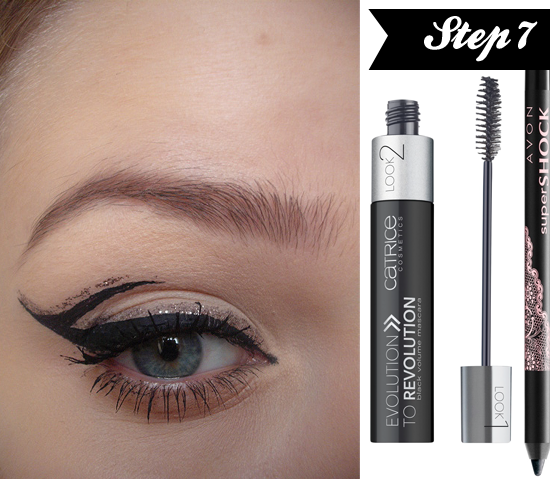 7. I applied Avon SuperShock gel Liner in Black on the upper waterline only and applied Catrice Evolution to Revolution mascara on top and bottom lashes.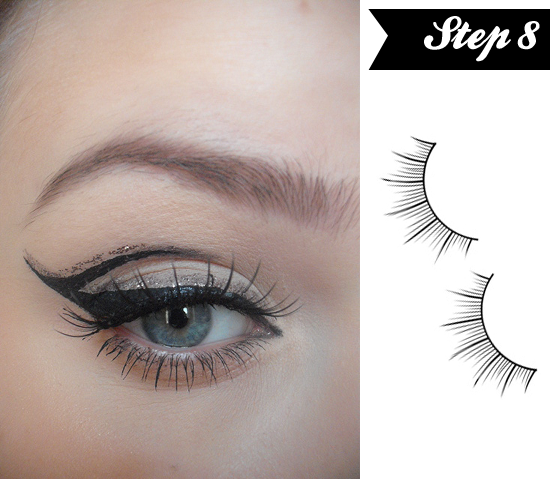 8. Lastly, this is a look that needs lashes so use your favourite ones (I used cheap no name ones I got on eBay).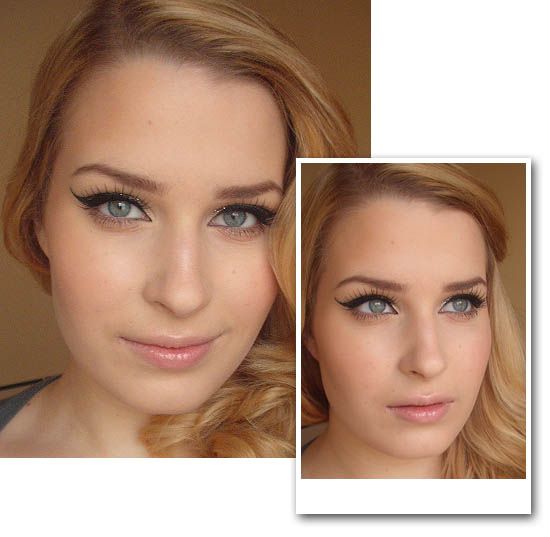 Advertised
On my cheeks I used YSL Blush Radiance 001 and Mac Cream Colour Base in Shell to highlight.
On my lips I wore Gosh Lipstick in Darling and The Make Up Store Gloss Lips in Anniversary (clear with gold shimmer).
Dior liner credit: blog.stylert.com