 SPONSORED POST
You may not remember this but once upon a time people did not like to get their photo taken. Like, they'd actually run away and hide if someone produced a camera. I know, what? How the times have changed.
What gal doesn't have pics of their little old self in various poses on Twitter, Facebook or simply stored on their phone to scroll through from time to time to see if tilting your head down and a little to the left is in fact, going to show your best side? Selfie taking is a friggin' art-form.
Some people might complain about it and lament the olden days, the world pretty much runs on social media. Let's embrace it! How else can celebrities and style and fashion bloggers and Jill and Joe Soaps live happily beside each other? The Digital World has expanded reality rather than create an alternate version, and everyone can be involved. It's not even hard - all you need is a phone with a camera and access to Twitter, Facebook, Instagram, Snapchat, Periscope...and all the rest.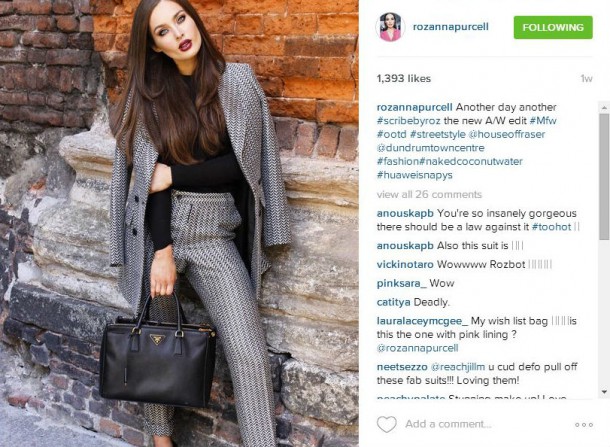 Now, even though we're all snap happy we will admit that appearing on social media feeds alongside gorgeous gals like Rozanna Purcell can be a little bit daunting. Taking selfies is one thing but taking good selfies is another.
Advertised
Social media mad Beauties know that one essential ingredient to taking the perfect selfie is knowing your angles and having that pout perfected. But the other vital element is the phone itself, specifically the camera that's in the phone.
I had a fiddle around with the new Huawei phone today and learned just how crucial a good phone camera is if you are any way serious about presenting yourself to the whole wide world. I've had my current phone for a couple of years - and it shows. It's not a surprise to learn that technology has come on in leaps and bounds since 2013 but, my God, the  is on another level.
For those of you with a techie brain, you'll get how good a 13 mega pixel main camera, eight mega pixel front camera, dual color temperature flash, optical image stabilisation and full colour RGBW can be! For the rest of us, let me spell it out - the Huawei P8 has an extremely high tech camera that allows you to take a really sharp picture anytime, anywhere. But that's not all (and here comes the exciting bit).
There's a very special feature - the perfect selfie where you can choose to apply beautification mode to your pics. You can choose a level of beauty from 1 - 10, with level one softening out your features ever so slightly and ten pretty much turning yourself into an anime character, all huge, bright eyes and perfectly smooth, ultra-slim face. My favourite level is level five, which touches your selfie up in a glossy mag sort of way, but I think two is the one to go with if you want to look like yourself but with little niggles ironed out.
While I'm going to be honest and admit I got a real fright when I reached the photo I took without any beauty setting, it just goes to show how good the camera is. I think I'm going to use it as a mirror when I next tidy up my eyebrows!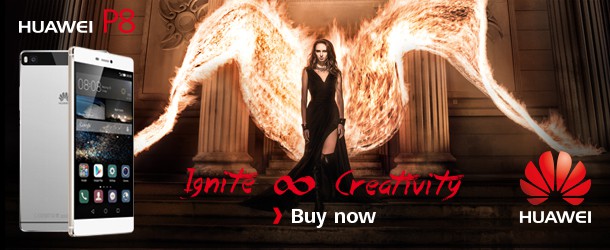 The best thing about so called selfie culture is that it has inspired people to get creative. Selfie taking is pretty much an art form by now. The Huawei P8 camera makes taking snaps of things other than yourself really interesting and cool too; the 'light-painting' feature, for example lets you paint with any light source to create amazing images (hellllo, Instagram!), there's also a time-lapse feature and if you fancy taking to the silver screen, you can switch on Director Mode where you can capture a moment from multiple angles and piece the footage together for an awesome, practically professional looking video.
The phone itself is pretty gorge. It's sleek and stylish looking and while it has a sexy looking aluminum finish, it's light. It's also super easy to navigate and get used to (despite all the cool camera features).
Advertised