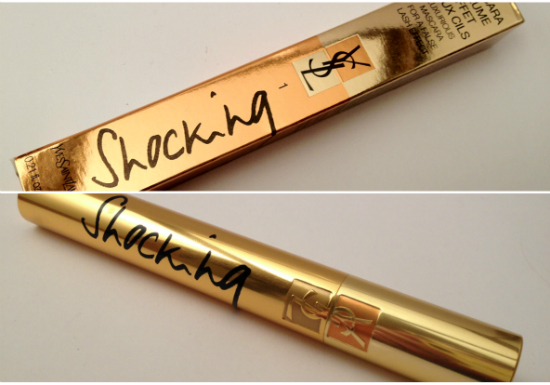 1. YSL Shocking mascara
I bought this on the same outing as the Top Secrets rollerball eye pen yokum, which is kind of hilarious because I only went to the YSL counter to score a sample of the new Le Teint Touché Éclat foundation.
Kind of hilarious in a way that's completely tragic for my bank balance, I mean.
The worst thing - after The Fear of my next Visa bill - is don't even like the damn mascara, which I expected would be similar to Faux Cils but with added amazingness. I find it very wet, inclined to make my lashes stick together, and the only thing that's shocking about this mascara is how little it does that's positive. I'll concede that it makes my lashes look a bit blacker than normal but really I'm being charitable saying that.
If I'd rubbed a bit of black coal over my lashes it would have done much the same job (without costing me €31.)
Grumble.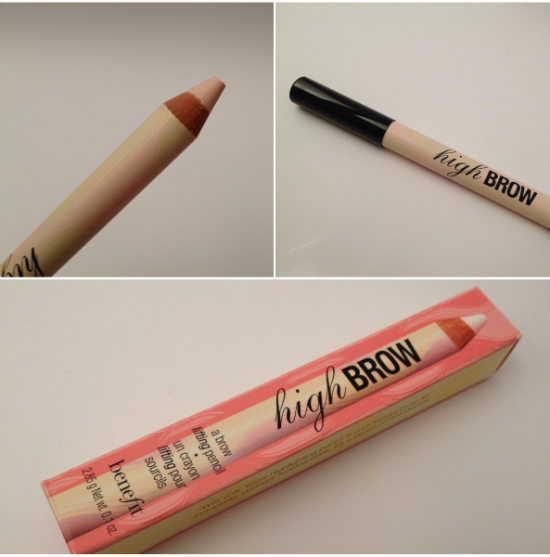 2. Benefit High Brow
When it comes to people who give me The Wants for products, my sister is probably my number one enabler. She stayed with us for two weekends recently, and proceeded to make (yes, make) me covet her new perfect pink blusher (MAC Pink Swoon), new perfect neutral eyeshadow (MAC Kid), and her not new but still fab Benefit High Brow, which she uses to line the inside of her lower eyelid rather than highlight her eyebrows.
True flesh-coloured or peachy liners usually make me look more tired rather than help me cheat the look of an 8 hour kip, which is why I usually favour an off-white pencil for the job, but this peachy linen-pink is a little miracle worker. The creamy texture applies without dragging skin, doesn't flake, and lasts for hours on end before fading evenly from my waterline.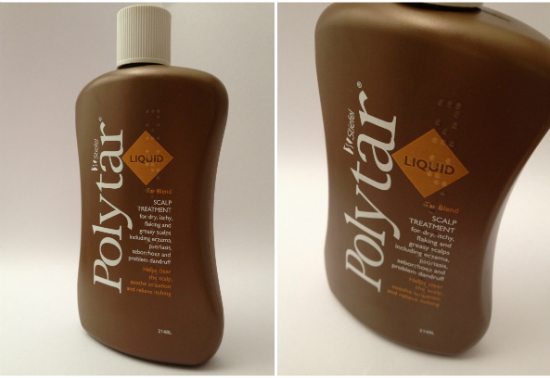 Advertised
3. Polytar shampoo
Oh, the glamour. NOT.
Technically, I didn't buy this one; I made Himself buy it for me because I was too morto busy to go to the chemist myself. Every time I use it, he sniffs my hair with an unimpressed look on his face and asks if I was somewhere smokey because my hair smells funny.
I HAVE TOLD HIM SEVERAL TIMES IT'S THE DAMN SHAMPOO.
I'm beginning to wonder if it's a ploy to get back at me for making him buy it in the first place.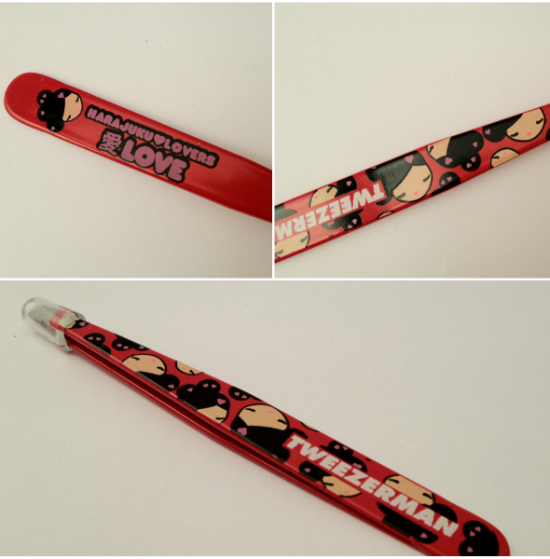 4. Tweezerman Harajuku Lovers Designer Series Slant Tweezer in Love
I needed new tweezers (dropped my slanted ones on the tiled floor once too often; covered my pointed ones in nail glue), love all things Harajuku, and adore Tweezerman. So, really, there was just no way I wasn't going to get this beauties. It's like everything in the universe aligned to make the perfect pair of hair pluckers for me, right down to their precision aligned tips!
Thank you, universe x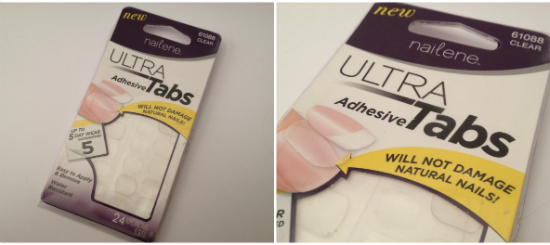 5. Nailene Ultra Adhesive Tabs
Advertised
Sometimes, stick-on nails are a convenient Godsend for those of us who end up doing our nails on the go. Since getting rid of our car last year, though, doing my nails on the go usually means public transport, and trying to discreetly get a set of falsies on is kind of difficult when the stink of nail glue enters the equation.
These sticky tabs are genius: water-resistant and smell-free, they last for up to five days and, as they just roll off the nail, are easy to remove when you're finished with them. I haven't noticed any damage to my natural nails while using them AND they mean I can re-use my falsies. Econotastic.