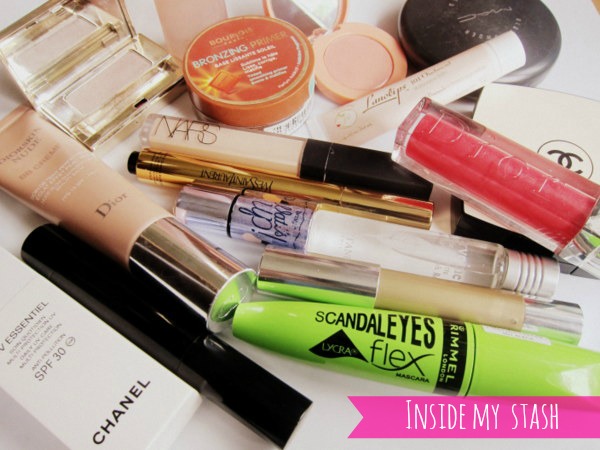 Because I trial and write about so many beauty bits, I tend to switch up my products on a regular basis. But over the past few weeks I've hit on a routine that's really working for me, and find I'm reaching for the same items over and over again. Read on for a recce inside my summer makeup bag!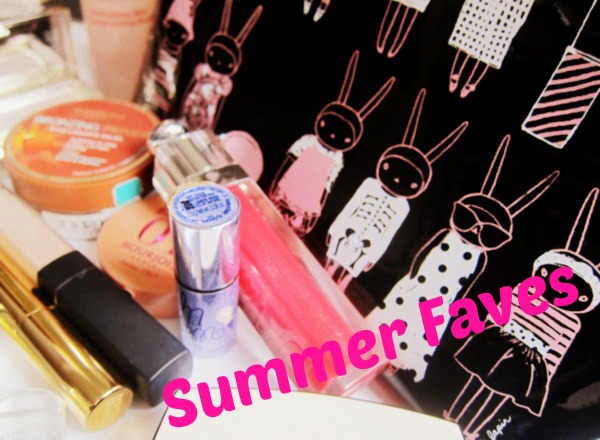 Heavy eye makeup doesn't do it for me in the heat. I've been favouring a soft and easy look with Clinique's Chubby Stick for Eyes in Whopping Willow - scribbled on and blended out with the Real Techniques blending brush we talked about here.  A coat of mascara (I still like this one), some soft brown shadow through my brows (Clarins mineral eyeshadow in Taupe is the perfect shade), and the eyes are done.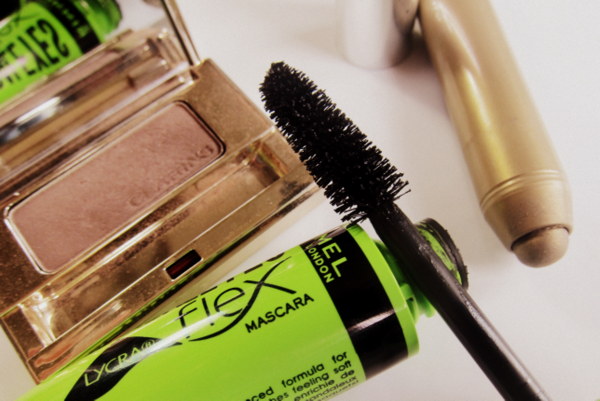 When it comes to skin, I've been aiming for that oh-so-elusive 'naturally perfect' kinda look - which ironically requires using all of the base products ever. I start with SPF (Chanel's is lovely) and a BB cream (Dior's have never let me down), before using a Real Techniques domed shadow brush to apply the NARS concealer on my undereyes and to cover any spots.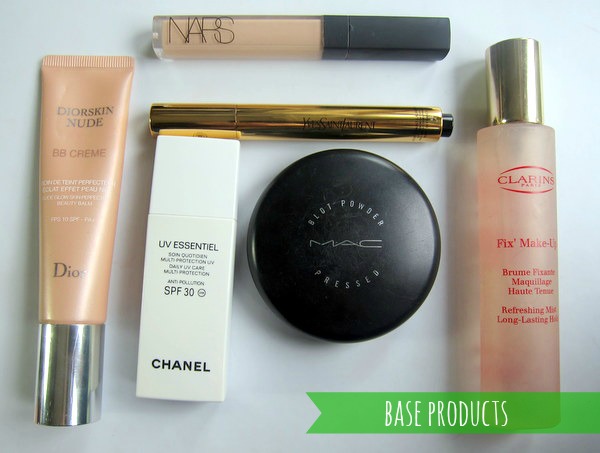 Advertised
YSL's Le Touche Eclat goes on over that, to add some radiance, followed by a dusting of powder on my oily tzone. I've used MAC's Blot Powder for a good six months now - it could actually be my favourite powder ever. A spritz of Clarins answer to MAC's Fix Plus (Fix' Make Up) feels refreshing; I'm not sure it does prolong my makeup but I like the way it very slightly softens up the look.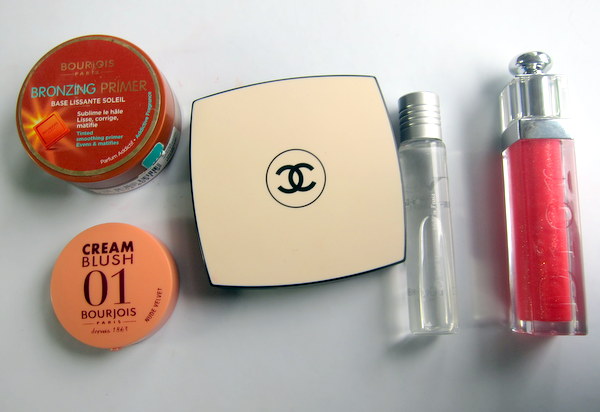 Onto cheeks, and I'm loving the Bourjois Bronzing Primer that we talked about before. I use it everyday, a first for me with bronzer, followed by Les Beiges de Chanel. I use this in shade 30 to contour, which is a shade or two darker than my skintone. It's beautiful - silky and natural looking for a really healthy glow.
Then I pat on some cream blush from Bourjois - I love #1, Nude Velvet - and, although it's not in the picture here, a little of Benefit's cream highlighter, Watt's Up - I have a mini one that I'm finding really handy.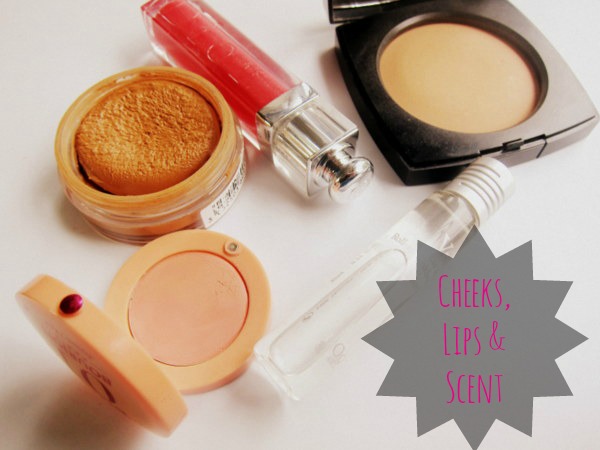 A slick of Dior's Diablotine lipgloss and a touch of L'Occitane Verbena - this handy travelsized roller ball  is coming soon - are the perfect final touches for the summer. The best bit? I can do all of this in about 5 minutes flat -  no fancy skills or techniques are required.
Advertised
So, that's my lot. Have you tried any of them yourself, and what are you loving right now? Let's talk summer favourites in the comments!