 While I love Coco Chanel and always follow her 'Once you've dressed, and before you leave the house, look in the mirror and take at least one thing off' rule, I curse her too, for she is the reason why we desire the perfect sun kissed glow.
While some people can head off to the French Riviera or y'know, Kerry to get a bit of colour, I stay the same pasty shade of white all year round, except when I turn a tastful shade of 'baby rat' as my boyfriend eloquently puts it.  Summer after summer I resolve to 'embrace the pale' but when the sun is shining and everyone is beaming and it's too sticky to warm up the colour of my legs with tights, well I reach for the tan.
I am very much intrigued by this year's sun products from Bourjois Paris. Following in Coco's footsteps, they are encouraging Parisian style, where the most chic of women sport a flattering golden glow before the sun's rays have even reached her! I love the Breton stripe inspired packaging - perfect for popping in your holiday travel bag.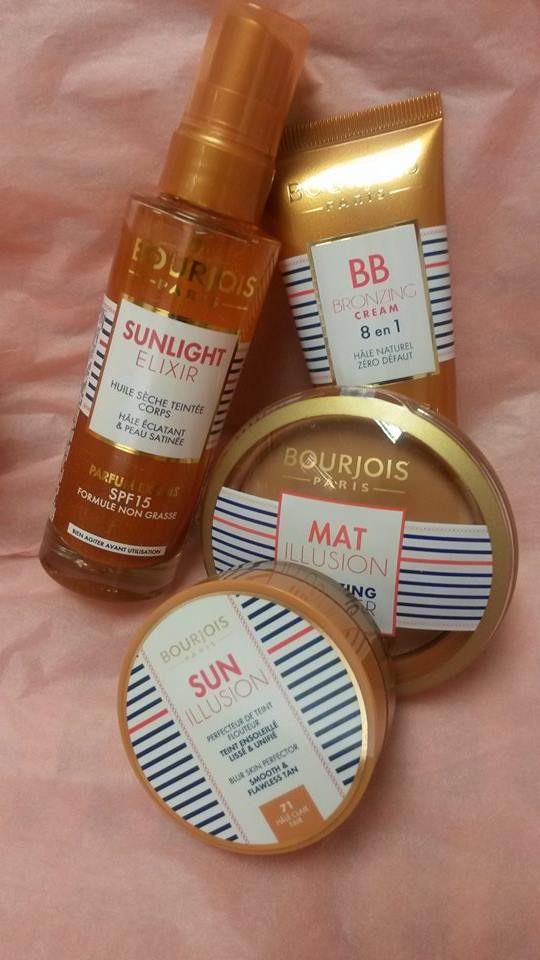 There are four products in the line; 8 in 1 BB Bronzing Cream; Sun Illusion Blur Skin Perfector; Mat Illusion Bronzing Powder; and Sunlight Elixir Tinted Dry Body Oil. At first glance they are all very, very dark and they all smell very, very summery. Everyone in Beaut HQ loves the smell! Let's take a closer look.
8 in 1 BB Bronzing Cream (€11.99)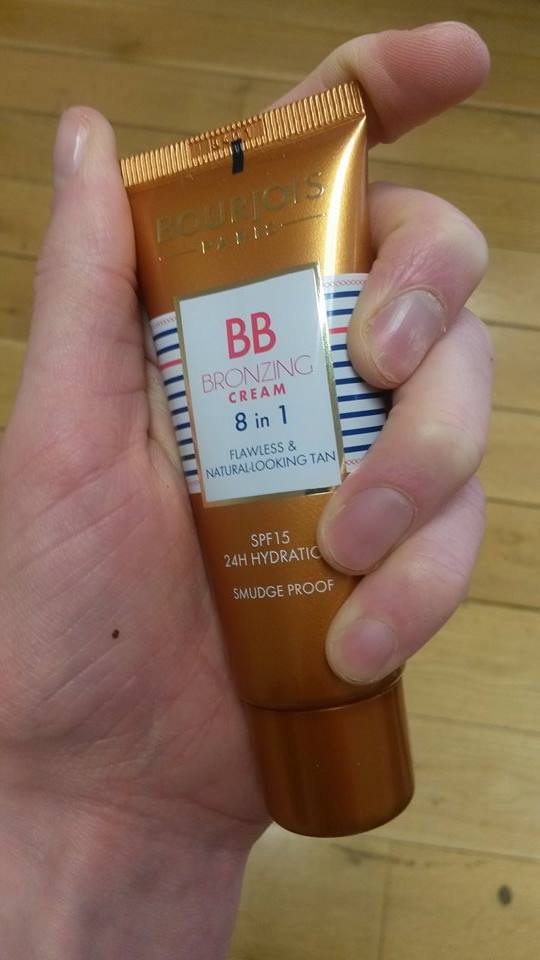 This is a new improved version of Bourjois' original Bronzing Cream, the improvement being the 'eight-benefit formula': golden glow effect, even skin tone, radiance, 24-hr hydration, tan enhancement, fresh effect, SPF 15 and high resistance. Yeah, most of those 'benefits' sound more like buzz words to me but I will say that it's lightweight and it feels nice on the skin and a little goes a long way. The tan enhancing part is true; you really need to have a base tan - natural or otherwise. Two shades, light glow and dark glow.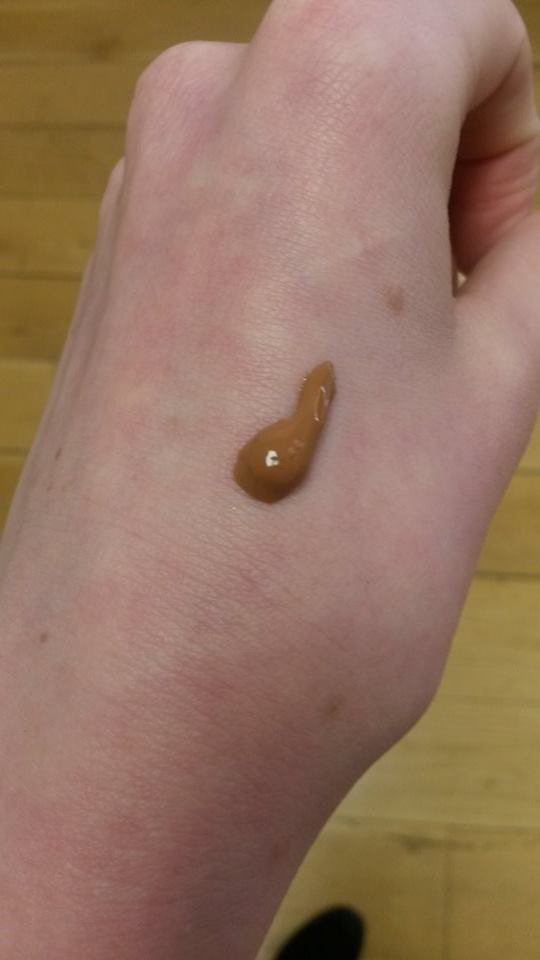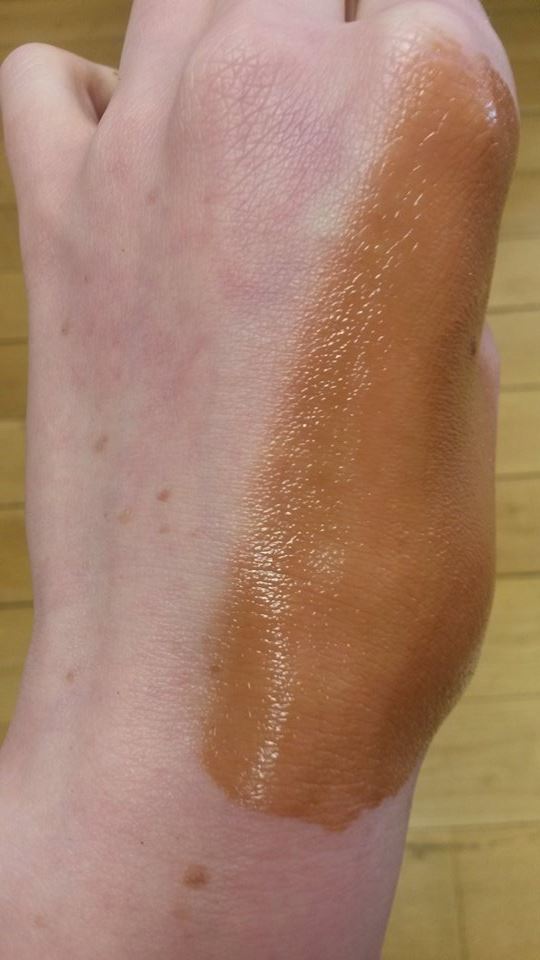 Sun Illusion Blur Skin Perfector (€11.99)
I am a fan of mousse foundation and this is just that but in brozing form. It is very, very thick and apparently that's because of the blur skin factor so definitely only use the tiniest bit and then layer if necessary. It spreads very well and after getting over the initial shock of it's thickness, it's actually pretty light. Two shades, light glow and dark glow.
Advertised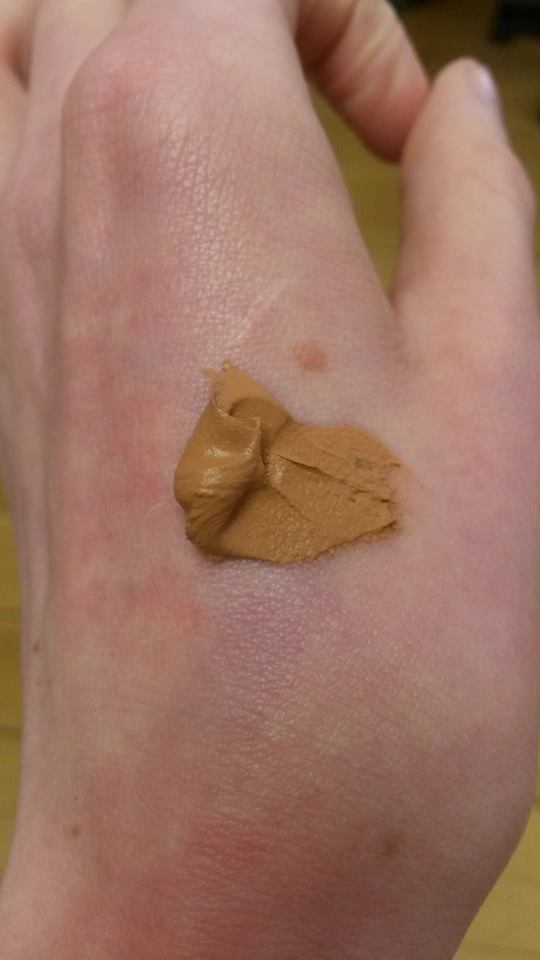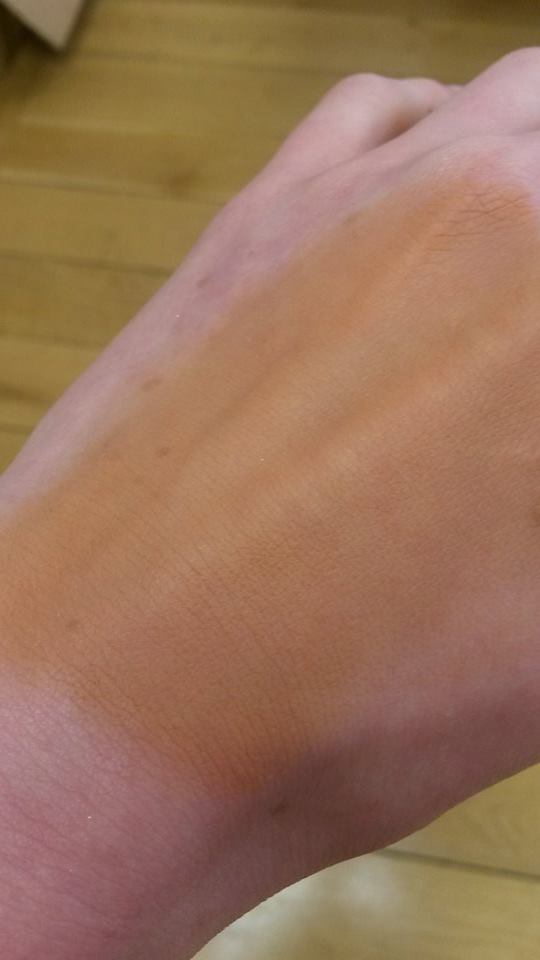 Mat Illusion Bronzing Powder (€10.49)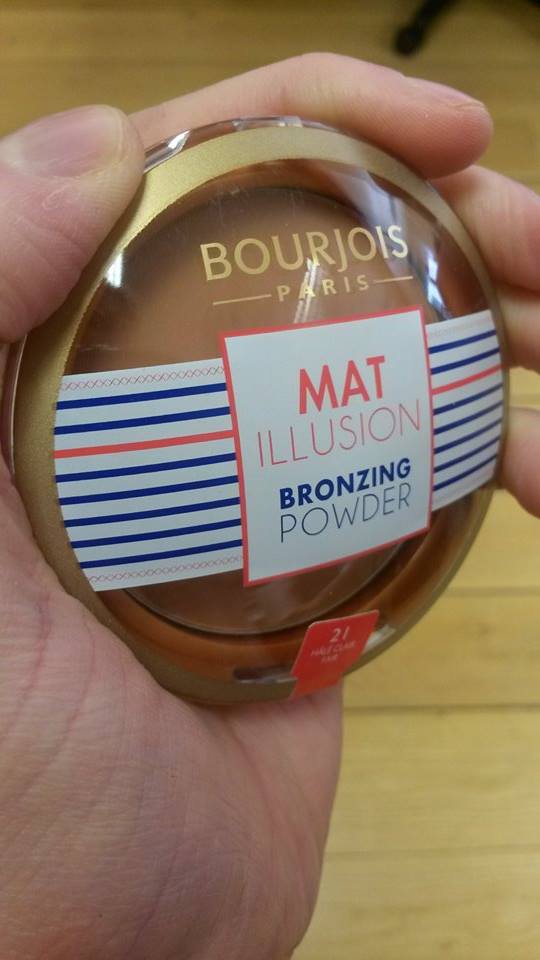 This is a lovely bronzing powder and that's that. It is silky smooth and light and even though, as usual, it's way too dark for me, I'll be dusting it all over when I eventually give in and fake tan myself. It has a non-pearlescent formula which means it doesn't have an annoying sheen effect and it's supposed to refine pores (hmm) and smooth skin (hmmmm.) Two shades, a light glow and a dark glow.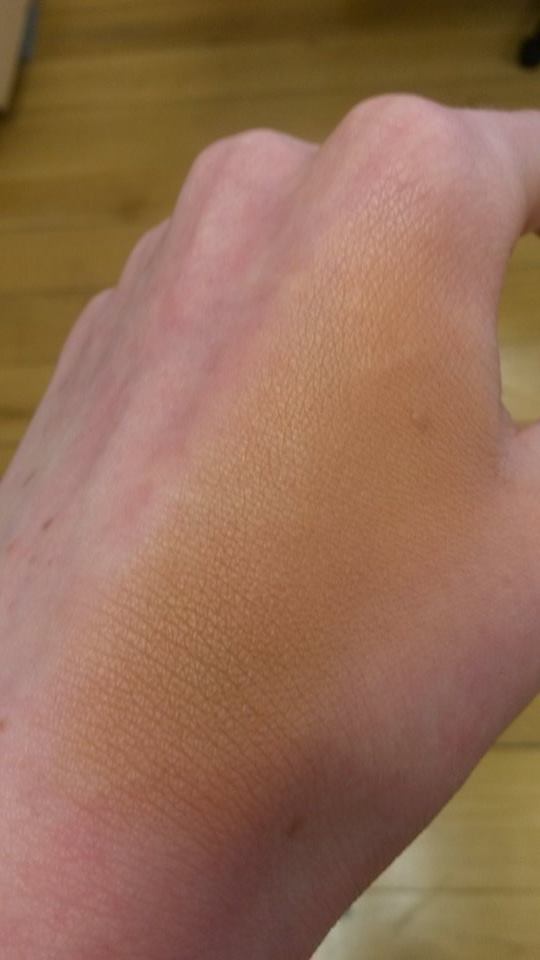 Sunlight Elixir Tinted Dry Body Oil (€16.99)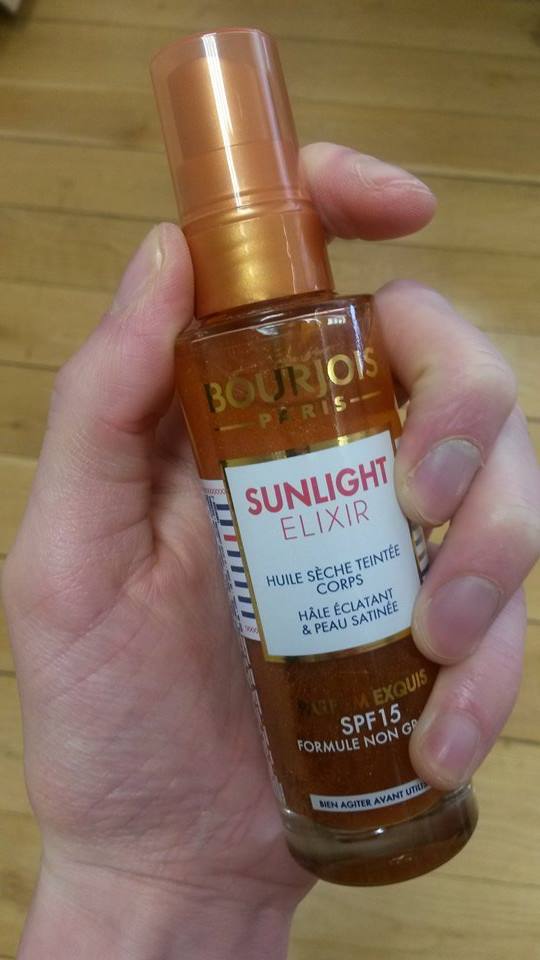 Studio 54 is a-callin' and it wants all the shiny, bronzed goddesses to get down and boogie! - screams the Body Elixir. This body oil, which can also be used on the face,  along with the other guys in the range spreads so well and it apparently smoothes the skin with no visible lines. Again, I do not think this is true for pale skin unless you go all Gold Finger on it and cover yourself from head to toe in the stuff, or apply it over a base tan. It smells luverly and would be perfect for a summer night on the tiles. One shade to suit all.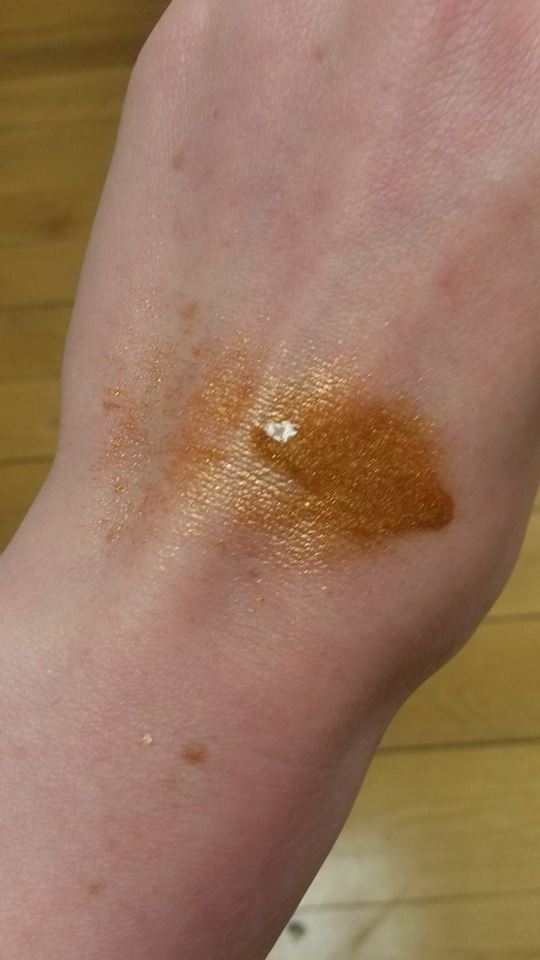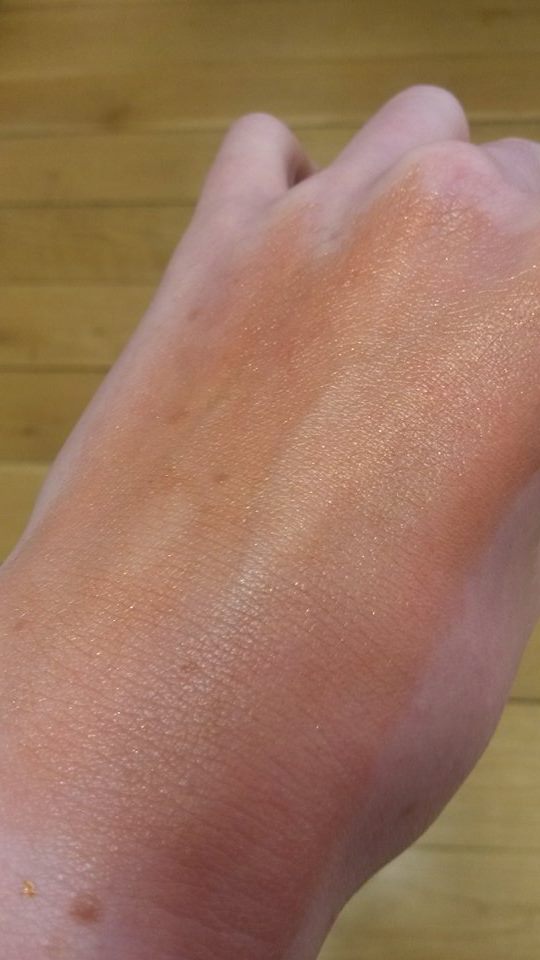 I'm a bit disappointed that the products only come in two shades (and the elixir only comes in one!) and as you can see above, they are not really right for my purple hand so I assume they won't be great on my pink face either. That said, I think they'll be super for enhancing deeper skin tones than mine or sun-tanned / fake-tanned skin.
Advertised
Available now as asos.com and feelunique.com
Are you tempted by these sun products? How do you enhance your tan?