 I was on holidays in Thailand once (I know, lucky me) and got separated from my friends. We didn't have any way to contact each other except to intermittently duck into internet cafés from time to time to check Facebook so my boyfriend and I decided we would hop on a scooter and scan the beaches of an island we thought our friends might have been on.
I bought some sun cream from a local shop and slathered it all over me and reapplied when it had all sweated off but that night I was scorched. The worst sunburn I had ever had. So bad I couldn't carry my backpack for a week so my boyfriend had to carry mine and his. And mine was pretty heavy.
I think the sun cream I bought was just milk and water or something equally as ineffective at protecting skin and I have permanent damage on my shoulders from where I was burned. Since then, I have been so, so careful about creating the most powerful barrier between the sun and my pasty Irish skin.
It's funny though, in Ireland we have become very good at putting sun cream on our faces all year round but sometimes we forget to put it on elsewhere when the sun is out and our tops are off (as in our coats and jackets.) The number of people I have seen around town this week whose skin could have lit my way to safety in a blackout should have been astonishing but I wasn't surprised. This idea of getting a 'base colour' without putting on any sun protection is ludicrous but it hasn't left people's mindsets yet.
I'm sure that anyone reading this, however, will know how important sun protection is and you might be interested in this new one from Kiehl's.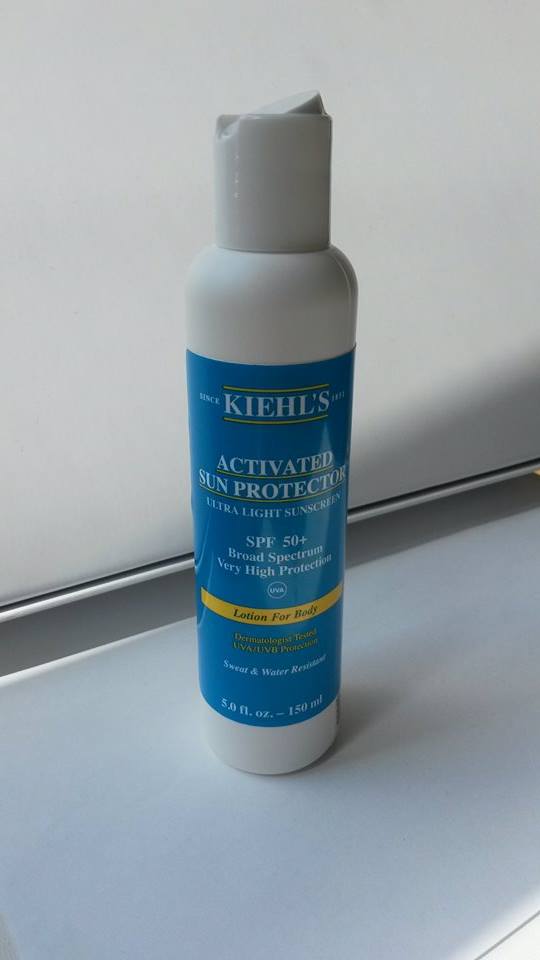 The Dermatologist Solutions Activated Sun Protector Lotion for Body is an oil free, lightweight UVA/UVB SPF 50 and there's also a version for the face. It's expensive - the body version is €28 and the face one is €32 - but it combines skin care with sun protection so you're getting value for money.
Suitable for all skin types, the hero ingredient is Mexoryl SX which provides broad spectrum sun protection and it helps to keep the skin hydrated - for up to 24 hours after application I'm told! It also contains sun protecting antioxidants, Goji Berry, Einkorn Wheat and Vitamin E, which help neutralise free radicals. It's sweat and water resistant too.
Advertised
I love the smell of sun cream, it reminds me of holiday time. This has that sun cream scent but it's a lot more subtle than other creams. Compared to other creams it is extremely lightweight and it fades into the skin instantly so no waiting around with white streaks soaking in at a snail's pace. It's not at all greasy either so my skin doesn't feel sticky or look slippy, in fact I barely notice it except when I put my arm up to my face for my holiday smell fix.
Another body sun cream that we rate highly is La Roche Posay Anthelios. It won the Beautie Award for Best Body SPF for the second year running at this year's awards so you know it must be good!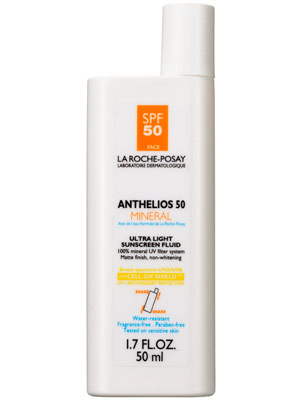 We like Nuxe's line of sun creams too, but you need to use so much to cover the body so high end sun creams can work out as being really expensive. Aldi is one budget brand that always comes up tops when it comes to affordable skin care. All products in the Lacura sun care line come in at under a fiver so it's as purse-friendly as it gets and it works.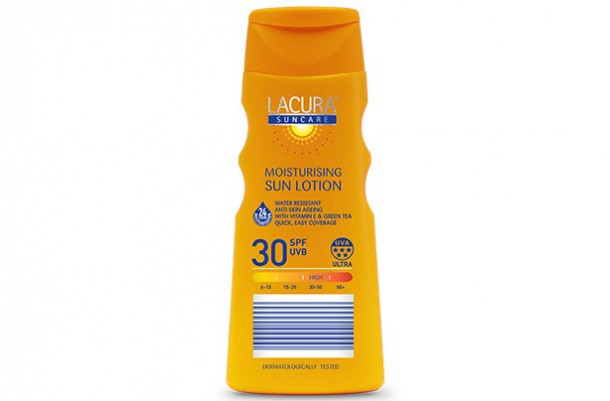 Advertised
Do you wear sun cream on your body (the bits the sun can see!) all year round or do you wait until beach time? Would you shell out for sun protection or will Boots own brand do?