 I'll be honest, Isadora isn't a brand that has been on my radar. For some reason, I haven't taken the time to browse its products when I'm on the hunt for makeup. However, when these lovelies landed at Beaut.ie HQ I was more than intrigued. And in short, the quality is brilliant and the colours are just deeelicious.
Isadora Face Scupltor in Warm Peach (€25.50)
This is too pretty. The bronzer is perhaps a touch warm for my paler skin, but the blush and highlighter shades are perfect. That soft, rosy colour is eminently flattering and you can see how glossy the highlighter looks from just a quick swatch. These can be built up to a really opaque finish, but I like a softer wash of colour.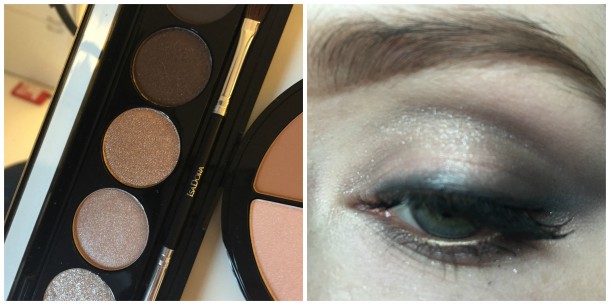 Advertised
Isadora Mesmerising Eyeshadow Palette (€21.75)
I am so impressed by this. I was ambivalent until I opened the palette; then the sparkly warm shades drew me in. What really impresses is the opacity - the sparkly shades go on the eye with a pop - the glitter doesn't look insipid or wishy washy. It is opaque. The darker brown shades left a fully opaque patch on the eye after just touching the brush in the product. So much so that I had to grab a clean brush and blend the shadow out for a good minute to soften it. That is value for money. A little goes a very long way!
What do you think of these products? They certainly have a home in my makeup bag!