 Lip gloss became something of a no no for a little while there as we saw matte lips and then stains gaining in popularity over the last few seasons. For some, gloss will always seem more of a teen make-up product but it's come back in a big way this year on both the runway and red carpet too. Thankfully the formulas are better these days, with budget brands offering the same high shine glosses as their more luxe counterparts.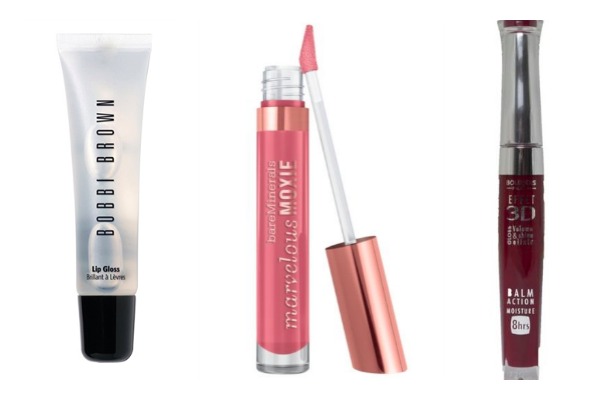 I've been testing out a few glosses recently and here are some of my current favourites, although if you've any to add to the list, let me know!
Bobbi Brown Crystal Lip Gloss €19.50
Rimmel Oh My Gloss €6.99
Laura Mercier Lip Glace €27
Bourjois 3D Effect Lip Gloss €10.99
YSL Gloss Volupte €25
Bare Minerals Marvellous Moxie €19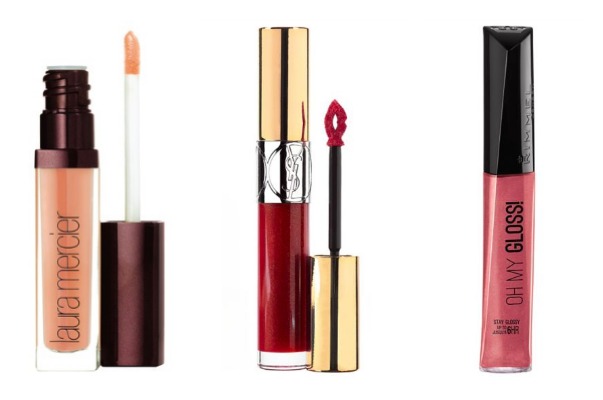 Advertised
I mentioned last week in my piece about unexpected lip colours for AW15 that the fashion pack have been leaning more towards pale pink and lavender in terms of shades, but I have to admit, I'm still rather a fan of the classic clear gloss myself. Not convinced? Here are a few reasons why you may want to resurrect that classic make-up product:
Clear gloss is the easiest way to add a little shine and moisture to all those matte shades that were so popular last year bringing them bang up to date again for the season.
A touch of gloss in the center of your bottom lip helps to give the illusion of more volume – in a subtle way (no Kylie Jenner lips here).
Unruly brows can be given added shine and tamed at the same time if brushed through with gloss, be sparing with it though as you don't want your fringe getting stuck to it!
Gloss makes for a beautiful highlighter if you tap it along the top of cheek bones, it gives a totally different effect when compared to a shimmering highlighter acting more as a sort of crystal/glass effect which I really love (word of warning though, this tip works best if your hair is up, off your face).
Don't want to bother buying a new gloss? Can't find the right shade? Scribble on the back of your hand with an eyeliner/lipliner/brow pencil in the shade you prefer and then mix in clear gloss to create your new shade.
Are you convinced about gloss or were you a fan all along?