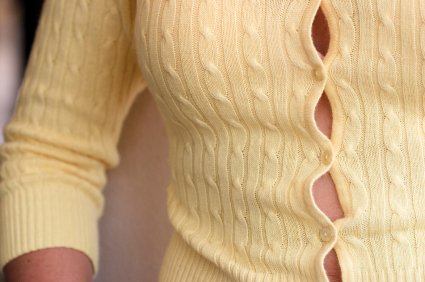 Watching the Brits last night I guffawed loudly when Justin Bieber pranced up on stage to collect his award. When you see someone's trousers falling down on the world stage it's very hard not to laugh uproariously. He was hitching them up, he was hanging on to them and in the end he just let them slide.
Only minutes later it looked as though Rihanna were to have a wardrobe malfunction of her own as her dress looked a bit unsafe, perching as it was on her generous bosom. But, Rihanna probably wouldn't have cared a damn if if it did fall down - after all she's famous for her sexy underdressing; and carelessly forgetting to put on her bra is only the half of it.
I know us lesser mortals have also endured bouts of dresses tucked into tights, boobs popping out of tops and skirts ripping the whole way up the slit, baring your backside for all the world to see. Tops too tight, magic knickers rolling down halfway through the night to give you an unflattering belly roll in your party dress, or the boss who conducted an entire 'striding around giving out ' session with his shirt poking out of his zip.
Advertised
Mine is probably the time a black vibrator fell out of my bag at a wedding. Well it didn't really - but everyone thought that's what it was.
What's been your worst wardrobe malfunction?