 Right, you just have to admit that Kim Kardashian is fascinating. Listening to her speak is like watching someone fall off a cliff – you're paralysed by pity and horror but you HAVE TO WITNESS THIS. She's almost fictional, and she can wears so much makeup that I can't understand how, in physical terms, her head does not cave in from the weight of it.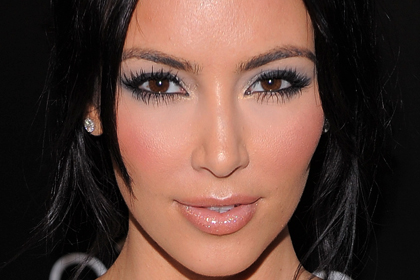 HOWEVER – there's something utterly glorious in her over-the-top makeup, and since Beaut.ie facilitates -nay encourages - my exercises in extreme makeup, I just have to recreate this look.
This look is not low maintenance; it is frankly obscene – it's the cosmetic equivalent of having a third piece of cake after dinner. I'll be damned if anyone is getting between me and a third piece of cake…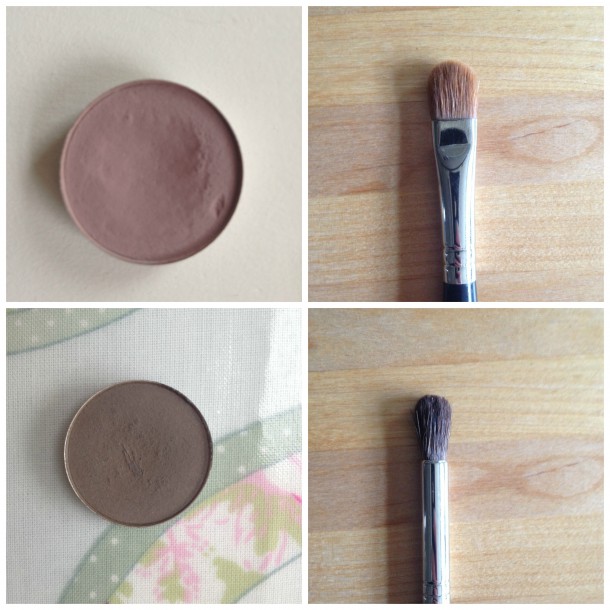 Step One:
After whacking on as much foundation as you can and seeing to your brows, grab a matte taupe shadow – I'm using Mac's quarry. Pack it on to your lid with a stiff flat shadow brush and pull it quite far up; above the crease.
Then using a fluffy shadow brush, blend a darker brown matte or satin shadow into the crease for definition. I'm using Mac's Brun.
Run this shadow under the eye too.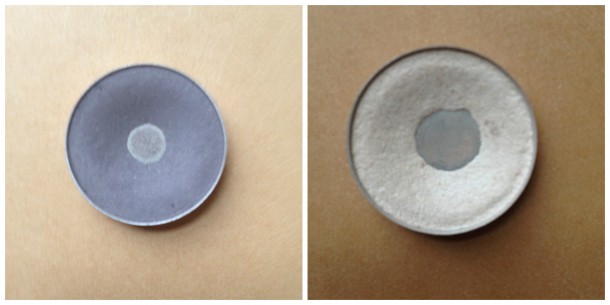 Step Two:
Grab a grey satin shadow – I'm using Scene from Mac, and blend over the dark brown to soften the edges.
Pat a white satin shadow along the brow bone. I'm using Crystal Avalanche from Mac.
Advertised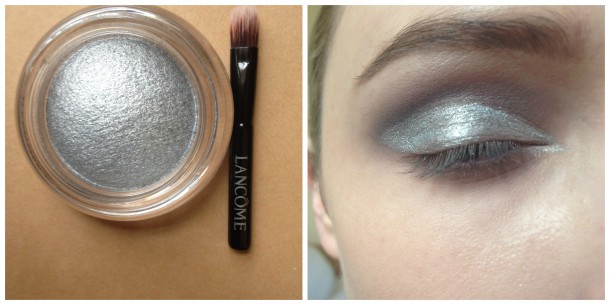 Step Three: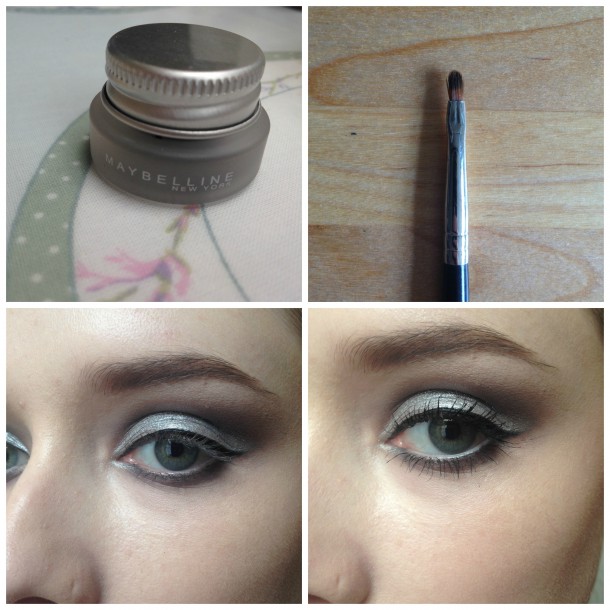 Step Four:
Using your preferred gel liner – I like the Maybelline one – and a liner brush, line your upper lashline – not too thickly, and flick it out just a little.
Dot the liner along your lower lashline and blend it with a pencil brush or a cotton bud. Then reapply some more shadow (the dark brown one) over the top for a seamlessly blended look.
Grab a white liner and line your lower waterline. If you have rounder eyes like mine, this will emphasise the roundness and make this more of a Twiggy type look – to keep the feline look of KK's eyes in the picture, I'd suggest lining your waterline in black. I've chosen white though, to stay true to the photo.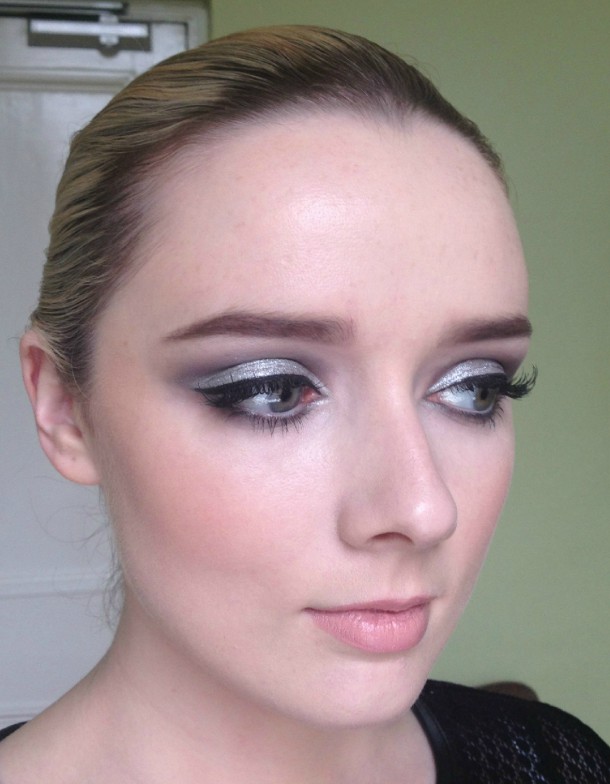 Step Five:
Apply a couple (or seventeen!) coats of mascara to top and bottom lashes and then apply a set of ridiculously long false lashes. I've chosen Eyelure Naturalites in 116.
Advertised
This look absolutely demands masses of contouring and a pinkish nude lip. I'm using Mac's Lipstick in Hue.  Want to see another of our Kim inspired tutorials?  Check out our Kim Kardashian inspired bronze sultry eye.
This is not for the faint-hearted. Would you consider wearing something like this?