 If you or someone you know is a fan of Lancome Hypnose Doll Eyes mascara, this gift set will make you very happy
Lancome Hypnose is the mascara that others aspire to be. It's what we compare other mascaras with as a mark of excellence. It's the Double Wear of the mascara world. It comes in a few incarnations, and the Doll Eyes version is one of the most popular.
It's one of my favourite mascaras; I love it for many reasons, but the downside is the price. Alone, it retails at averagely €25. That's why I'm heralding the Gift Set as the Product of the Week. For less than the RRP, (it's currently €23.60 in Debenhams, down from €29.50), you get not only the mascara, but a kohl pencil and the Bi-Facil eye make up remover (30ml).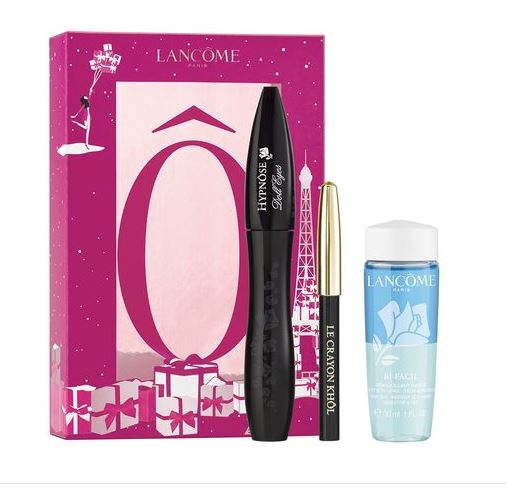 Lancome Hypnose Doll Eyes Gift Set
Advertised
If you haven't tried Lancome Hypnose Doll Eyes mascara yet, now is definitely the right time. It's an amazing mascara if slightly underrated, compared with the other Hypnoses. It shouldn't be. The pigment is extremely black, and if it's a dramatic look that you like, the brush will give you the perfect full lash or "doll" lash look. Its formula is flake free and lasts all day long.
The Khol pencil is just as good, and the mini version is perfect handbag size for makeup on the go. And the best part is that when you are done, you have the perfect remover to take it all off in a jiffy.
A brilliant Kris Kindle present for a beauty lover, and the perfect opportunity f0r those curious to try.