 Earlier this week, we listed five BB creams to help your skin in the transition between Spring and Summer. So today we thought it a good idea to look at some CC creams, and to explain the difference between them.
So, this is our maths equations for the day - is BB greater, less than or equal to CC?
Well, here's the difference - BB creams are light bases incorporated with skincare, and CC creams are for skin that needs more help than a BB can provide. They tend to offer higher coverage - generally medium - and contain pigments that will neutralise discolouration. Redness is the biggest pigmentation issue that Irish women are plagued with, but CC creams also tackle grey tones in dark skin, and yellow tones in sallow skin.
Here are five of my favourites:
Sleek Makeup CC Cream SPF 29 (€10.99)
This lovely affordable offering is available from selected Boots stores and online. Though Sleek makeup can be a little harder to find than some brands, it is well worth the search. Most affordable CC creams come in three shades at most. The sleek version comes in four shades, offering shades from fair to dark and all offer medium coverage.
This CC cream is rich in vitamin C to help with pigmentation and dark spots over time. It has a radiant finish but has oil-absorbing properties to keep shine under control. We definitely like this one!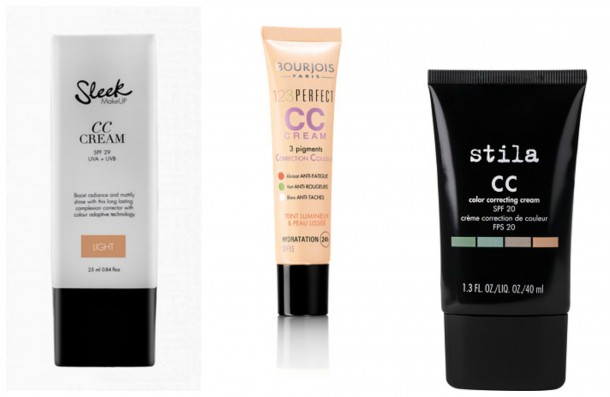 Bourjois 123 Perfect CC Cream SPF 15 (€14)
This recent release from Bourjois is a real winner. Oil-free and containing green, apricot and white pigments to neutralise all pigmentation issues, it offers surprisingly good coverage given its light, liquid formula.
The only drawback is that it comes in four shades - all of which are light to medium in tone. Darker skins aren't catered for, which is unfortunate, as it is often the case that the lightest and darkest skins have the most pigmentation issues.
Advertised
For a more comprehensive review of this CC cream and to see it on the skin, head here!
Stila Colour Correcting Cream SPF 20 (€39.80)
This CC cream is green-based, which makes it excellent for skin prone to redness. That's not to say that the CC cream itself is green, of course, it simply contains green undertones to cover redness.
This CC cream is particularly nice as you can sheer it out for very light coverage on good skin days, and build it up to medium coverage on the days when you need that little bit more. This CC cream dries to a satin matte finish, so it's a good option for those with oilier skin who find that BB creams can slip off throughout the day.
Max Factor CC Cream SPF 10 (€15.25)
Probably the moist hydrating CC cream on the list, this offering from Max Factor is great for drier or more mature skins. Again, it unfortunately only comes in three shades, but if you can find one to match, it will provide light to medium buildable coverage and a radiant finish. This one has the beaut.ie seal of approval!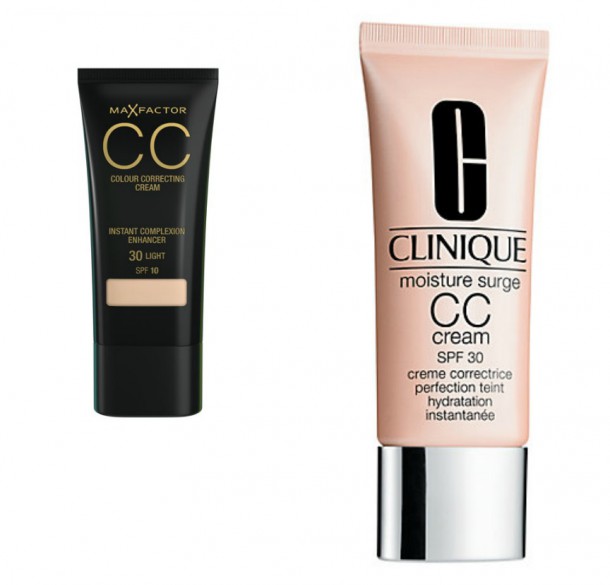 Clinique Moisture Surge CC Cream SPF 30 (€35)

This CC cream has a slightly thicker consistency and offers more coverage than most. It can be worn on oily or dry skin. If your skin is dry, however, I'd recommend applying a rich moisturiser underneath as this CC cream has a habit of settling in drier skin. A really good moisturiser will prevent this, though.
In terms of colour correction, this CC cream packs some serious punch - it neutralises pigmentation issues beautifully.
Advertised
And so concludes our beauty maths class! Over to you, what is the CC cream that you can't do without this summer? Or are you hanging out for the FF cream*? Let us know in the comments!
*this may or may not be actually in production.