 Finally! We can write about switching to a lighter base without it being a ridiculous pipe dream. You can hurl your heavy winter foundation into the cabinet with violent disdain, because Spring and Summer weather are all about skin.
Theoretically, there should be more sunlight in Spring and Summer than there is in Winter (though don't hold your breath), so we need to switch to a base that will protect skin from the sunlight as well as reflecting light. Matte, winter foundations are flat and light-absorbing. This look just doesn't work in the summer time - it somehow looks more artificial than a light base.
BB cream - a lot of us still aren't sure what the hell it is. In theory, it's a base with incorporated skincare benefits. This is much more the case in Asia than it is here. Most of our BB creams are glorified tinted moisturisers, but this does not mean that they can't make beautiful, casual bases for everyday wear. Besides, a base should not be relied upon for skincare anyway; that's the job of your skincare routine!
As you fling your winter foundation from you with wild abandon, here are five excellent BB Creams to consider taking into Summer with you: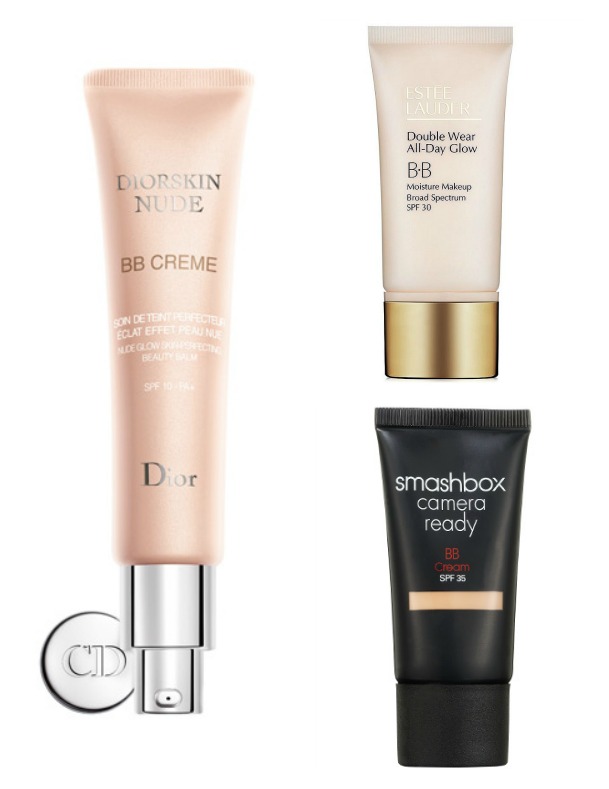 Dior Diorskin Nude BB Cream SPF 10 (€41.50)
This BB cream features a dreamily light consistency and offers a light coverage. If you're skin confident, this will even out your complexion and give skin a radiant glow. It is also lovely applied underneath or on top of a higher coverage foundation to brighten the skin and even out mild discolouration such as redness or sallow patches.
This BB cream is oil-free but nicely hydrating and feels incredibly light on the skin. Unfortunately, this product is limited to just three shades, which excludes the lightest and darkest skins. But if you're lucky enough to fit into the limited shade range, this is a lovely base.
Estee Lauder Double-Wear All-Day Glow BB Moisture Makeup SPF 30 (€38)
This brand new offering from Estee Lauder is my current favourite base. The brand's best-selling Double Wear range has seen many variations from the heaviest coverage foundations to this lovely, everyday foundation. This oil-free BB cream offers higher coverage than most  (medium) but looks natural, feels light on the skin, and doesn't slide off throughout the day as BB creams sometimes can.
This works more like a sheer foundation than a BB Cream or tinted moisturiser, and very unusually for a BB Cream, it is available in eight shades! Natural looking good skin in a tube, this is is a complete winner.
Advertised
Smashbox Camera Ready BB Cream SPF 35 (€33)
This BB Cream offers medium coverage and a thicker consistency than most. You can build it for extra coverage and it has nice staying power on all but the oiliest skins. Keep in mind that its consistency can make it tricky to blend, but it applies best - as do most BB creams - with fingers. Applied correctly, it will smooth out the skin and create a more even complexion
It also features high SPF protection, which is always a bonus!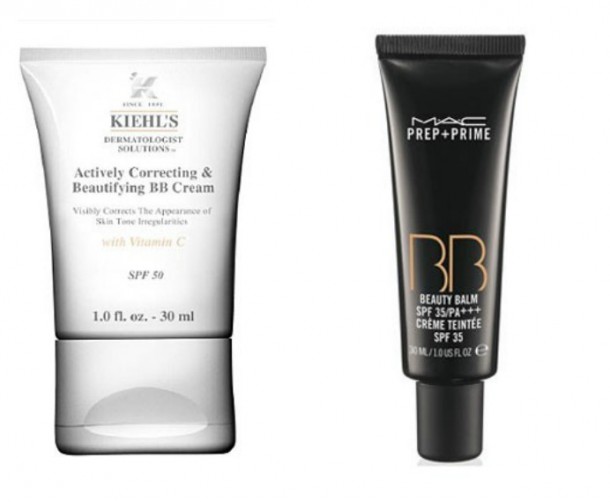 Kiehl's Actively Correcting and Beautifying BB Cream SPF 50 (€29)
This product keeps more truly to the BB moniker than any of the other BB Creams on the list. This is a BB Cream akin to those you'd find in Asia - it really is loaded with skincare ingredients like vitamin C to tackle pigmentation issues over time.
It also features a thoroughly high level of SPF (50) to give skin the protection it needs in summer weather. To top this, it is free of mineral oil, which is common in so many products and has no benefit for skin.
This one unfortunately only comes in three shades. Again, if you can find a shade match, this is one of the best BB creams out there
 Mac Prep+Prime Beauty Balm SPF 35 (€31)
This BB Cream from Mac is underrated. It acts as both a wonderful primer and base. Most Mac foundations are targeted toward oily skin, so this BB cream is a great option for younger and oilier skins. It provides a fresh, dewy complexion with light coverage for perfect summer skin.
Advertised
Available in an impressive range of eight shades from the very lightest to the darkest, this BB cream is genuinely inclusive of all skin tones, which we like!
So there you have our top high-end picks! Do you switch to a BB cream for Summer or are you still a bit confused as to what all the fuss is about? Tell us your thoughts - and favourites - in the comments!