 I have incredibly sensitive skin which means I have to be super careful about which products I use. As you can imagine, it took a long time to find a good balance of products that didn't irritate me or cause redness; I have a tendency to develop very mild rosacea on my cheeks which can be a right pain I have to say. It means I look permanently flushed, and wearing blusher can enhance my high colour as opposed to flattering my cheek bones.
If you have a similar issue, I have found some great products that help cover up the problem without making your skin angry.
This is like a BB cream but it has a very light texture and colour to give some coverage while smoothening out your skin. It's excellent at neutralising colour (even though it isn't a CC cream) and works nicely under foundation. I apply this using a flat foundation brush so that is goes on evenly and I usually concentrate on my cheeks where I need more of a calming effect. It also has an SPF 30 which is never a bad thing!
Advertised
Max Factor Colour Corrector Sticks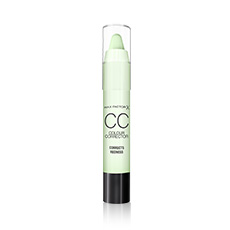 I find these one of the best CC solutions out there. The fact that it is like a crayon means you can use it for specific areas, using less of the product. I do find green creams can be a bit cakey under a foundation but as this can be targeted to the areas you need fixing, it avoids this effect on your skin. I apply the stick straight to my cheeks in diagonal lines. Then using a foundation brush I very gently blend it in. The redness coverage is very light and it works well under the BB cream I chatted about above.
Clarins Instant Concealer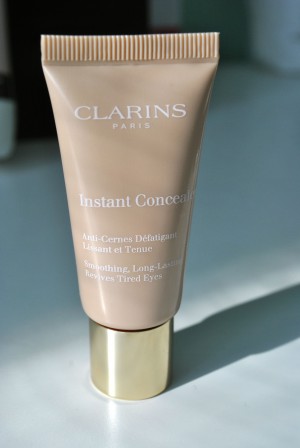 Advertised
I know this typically should be an undereye concealer but I find it great for covering any redness. This formula is very gentle and it didn't irritate my skin at all, in fact, my face absolutely loves it. The coverage is good and it lasts all day. The trick is you actually don't need very much of this. I use a small blending brush to apply it and I only use a tiny pea-sized amount of product to achieve the desired effect. The up side of this is that the tube lasts ages!
These may be only temporary beauty hacks to solve redness, but with a mild issue like I have they do the trick. Do you have issues with redness and how to do you solve them?