 I love lipbalm and I'm not exaggerating: I seriously could not live without it. On the rare occasion that I accidentally leave the house without one, my lips literally start to shrivel and dry as soon as I realise it's missing. I have my can't-live-without-it favourites, but I also love trying new options and these are a few I've tried recently: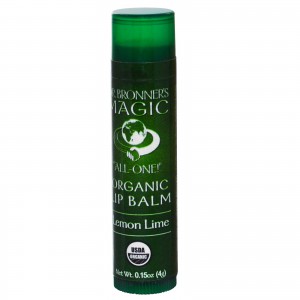 The all natural, organic option: Dr Bronner's Lemon Lime Organic lipbalm (€4.15)
Formulated with organic plant oils (jojoba, avocado and hemp seed) and beeswax, this is also fragranced with organic lemon and lime oil for a citrussy kick on application. The texture is smooth and the fragrance is just enough to let you appreciate the zestiness of the citrus fruits without being so strong you can taste it for ages afterwards. It leaves my lips feeling soft and comfortable for quite a while, though I don't feel that it's deeply moisturising. The finish is clear and slightly glossy and this is a great option to have in my bag when I'm out and about.
You could also try: EOS Smooth Sphere lipbalm, Lavera Blackcurrant lipbalm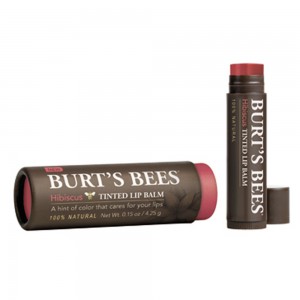 The tinted option: Burt's Bees Tinted Lipbalm (€7.95)
I've tried some of the Burt's Bees lipbalms in the past and to be honest have never been very impressed. But this one changed all that. Available in 6 different shades (I have Hibiscus, a sort of rosy coral), this balm is also formulated with plant oils and beeswax, as well as lanolin and shea butter. It feels very comforting and also keeps my lips feeling protected for quite a while. The colour is quite sheer, but is still very noticeable on my lips - impressive as they are super pale and suck the colour out of many sheer shades. There is a slight fruity fragrance that is not at all overpowering and if you're wondering about the huge cardboard tube, fear not - there's a normal plastic lipbalm tube inside it. This won't be leaving my bag anytime soon.
Advertised
You could also try: Korres Tinted Lip Butter, Neal's Yard Remedies Lip Gloss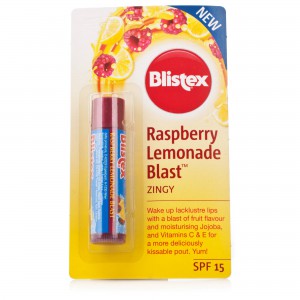 The SPF option: Blistex Raspberry Lemonade Blast lipbalm SPF15 (€2.29)
We all know we should be slathering on the SPF at the moment, but it's easy to overlook our lips while we apply sunscreen everywhere else. The skin on the lips is very delicate, so it's really important to protect them in the sun.
The good news is that the pigment in lipsticks acts as a sunscreen, but an SPF lipbalm is the easiest way to slick on some protection when out and about. This little stick has a bargain price and includes jojoba and coconut oils to moisturise and condition lips and vitamins C and E to add antioxidant protection to the SPF.
It's not particularly hydrating, but I suppose this is a good thing as I'm more inclined to reapply it frequently to maintain the sun protection. The raspberry lemonade fragrance is super sweet and it lasts, but it's not too off-putting and the finish is clear and glossy. A great option for the price.
You could also try: Nivea Sun Protect lipbalm, Carmex Strawberry lipbalm SPF15
Advertised
What are you rating at the moment?